Used Cars (1980) – Film Review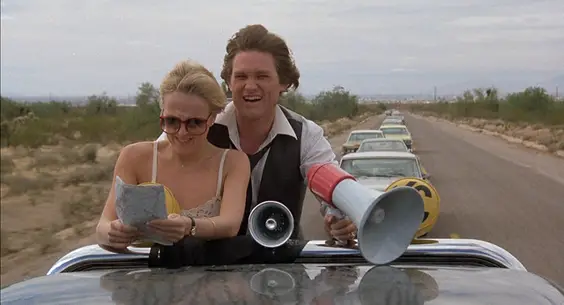 Director: Robert Zemeckis
Cast: Kurt Russell, Jack Warden, Gerritt Graham
Certificate: 15
by Roger Crow / @RogerCrow
Many US comedies in the early 1980s were riotous affairs. Before Hollywood got taken over by bean counters, studios would spend millions on projects like The Blues Brothers and Ghostbusters. They were lavish offerings aimed at teenagers and above, whose characters left an indelible mark on the minds of millions. Of course, not every project worked.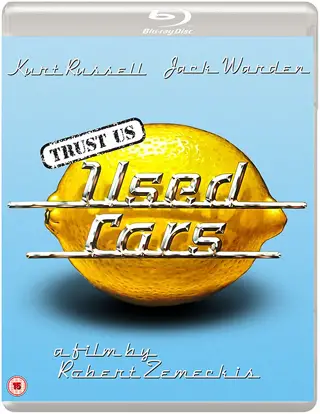 Following the glorious flop of Steven Spielberg's 1941, you'd think he'd have backed away from writers Robert Zemeckis and Bob Gale. Yet there was something about the duo he liked, so when they offered him their script for a comedy called Used Cars, Spielberg signed up as one of the producers.
"Little rough around the edges"
I've been intrigued by the movie since the 1980s when it was mentioned in Tony Crawley's rather good biography The Steven Spielberg Story. It's a well-made affair reminiscent of the scene in George Lucas's American Graffiti when a used car salesman tries to attract the attention of Charles Martin Smith's character. That was one scene. Stretched over a whole movie, this feels a little more strained.
Matters take a dark turn when the owner of a car lot is driven to a heart attack. To stop the business falling into the wrong hands, Kurt Russell's hero salesman Rudy Russo attempts to grab the public's attention by any means necessary, including making a racy advert that leaves viewers of all ages slack of jaw.
As it was only Zemeckis's second feature, there's little wonder it's still a little rough around the edges. It took four years before he directed another movie, and when Romancing the Stone became one of the biggest hits of 1984, it was obvious the time he'd taken between projects had paid dividends.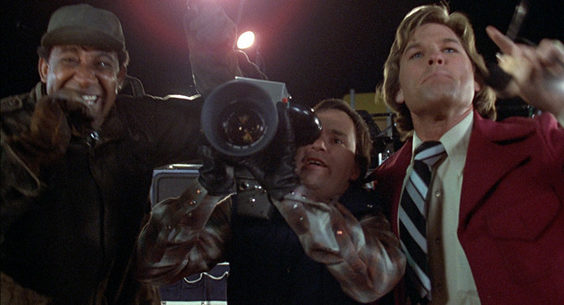 "Fascinating curio"
With the Back to the Future saga cementing his reputation, it's fascinating to look back on Used Cars and see where one of Hollywood's most successful film-makers honed their craft. Like many of the cars featured, it's far from perfect, but it ticks over, and remains a fascinating curio.
The picture quality is crisp, as you'd expect from a 1080p presentation, and Donald Morgan's photography looks terrific.
The Blu-ray is bursting with extras, including a commentary with Zemeckis, Bob Gale and Russell. There's also a chance to hear Patrick Williams' isolated score; the unused Ernest Gold score; a 27-minute making of feature ('Would You Buy a Used Car from These Men?'), and other bits and bobs that are a must for movie addicts. The film may be a 7/10, but the extras push it up a notch.
'Used Cars' is released on Blu-ray by Eureka, £17.99