An Interview with Joanne Clifton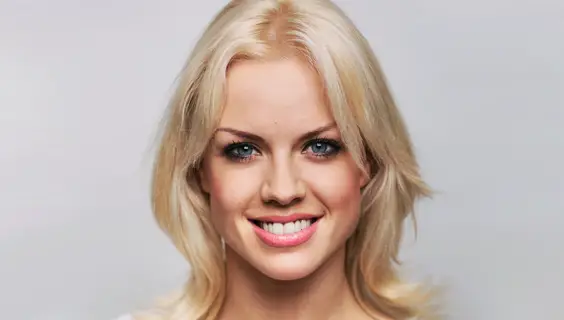 Joanne Clifton is best known for her appearances on Strictly Come Dancing and for winning the famous glitterball with her dance partner Ore Oduba in 2016. Since then she has made a career move into musical theatre and now stars as Janet in the hilarious and risqué Rocky Horror Show.
Here, she talks to Gail Schuster about the show, dream roles and proudest moments…
You've been touring with the show for eight months now. How's it going?
Oh brilliantly, we still have until November left. You just don't get tired of doing this show and it's mainly to do with the audience. You never know what they are going to shout out. It can be anything that they want, though apparently there is a script on the internet. The audience have their own script, and then you get the random ones as well. Always very funny.
Is there anything about this production that you particularly enjoy?
Oh gosh! I never saw any other production of it. I didn't know anything about it until I got the audition! I think it's the most fun thing I've done. At my audition I had to do the bed scene, on my own, on a chair in front of a panel of four people. I thought it was the most random, bizarre, awkward thing I've ever done. I absolutely love it! It has lived up to every expectation really. Any time anybody mentions the Rocky Horror Show, everybody goes "Oh wow!" You get all the hardcore fans and everything, all the shout outs. It's just a wonderful, wonderful show to be in.
Have you had any opportunity to choreograph any of the routines in the show?
Oh no, I hardly dance in it anyway. Janet's character doesn't really dance, which is good, I quite enjoy that. But we have an amazing choreographer anyway called Nathan Wright; he's just brilliant. I quite like just being told what to dance and what to do rather than doing it myself, it takes all the pressure off.
How do you manage to relax when you are not in the show because it moves from town to town every week?
Well, I'll tell you what, as I am speaking to you, I'm doing a jigsaw puzzle and that is my pastime. So, as I'm on tour I like to take some with me, or if there are some in the theatre. I just do jigsaw puzzles. I am quite a boring person! I'm always on the go whilst I am doing it!
Have there been any particularly memorable moments on the tour?
Well obviously, opening night of the whole tour, because although we were rehearing with shout outs, but only with about five people doing them. They always said, you'll still be shocked on the first night at how the audience actually is, and wow! I mean nothing can ever prepare you for that. As soon as they say my name or Brad's name the whole audience shouts out a really bad word at you! I guess on that night I just realised just how big this show is, how loved it is and how important it is to lots of people.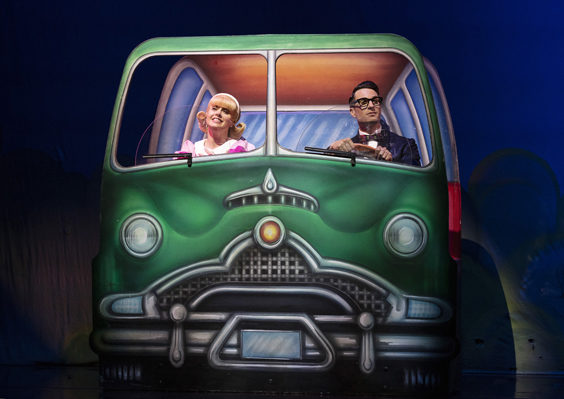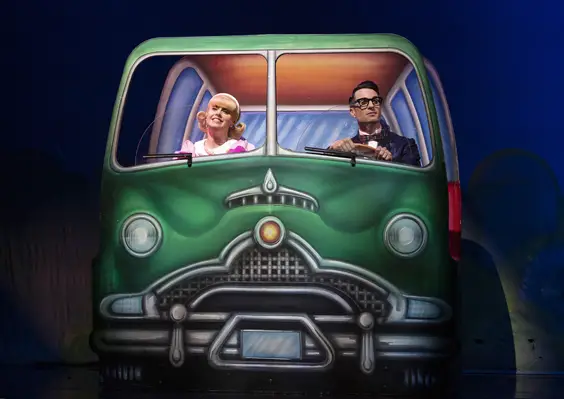 "I just absolutely love the role"
Have you been able to put anything of yourself into the character of Janet?
Well, a lot of people have done it before, but I never ever try to be like anybody else. I generally watch a show or the film like once to get an idea of the kind of character it is, but then I don't watch it again so that I don't try and be like a Susan Sarandon or any of the other Janets before me, because I will never be those people. I just watch the thing once and then bring my own to it. I've been told that I am a bit more animated than other Janets, but I wouldn't know.
What has been the proudest moment of your career so far?
Oh well, there's quite a few really, I would say. Obviously, winning the world championships is one, that was my dream. Winning Strictly. One of the most memorable moments actually, I don't know whether it was my proudest moment, but memorable was when both Kevin and I made the final of Strictly. It was a very, very emotional day. That was one of my memorable moments and I guess, being in Thoroughly Modern Millie, it was my first UK tour and being a lead in a UK tour. I was very proud on my opening night because I had achieved something that was a dream.
Is there any particular role that you would like to play?
There is! Mama Rose in Gypsy, because I've seen Imelda Staunton do it, so I have to be a bit older to play it, but it is my dream role. I saw her play it in town and I had to go back, and I didn't go back just once. I went back five times to watch it again and again and again! I just absolutely love the role and how she played it. She has become one of my idols now, so I would love to play that role that she played.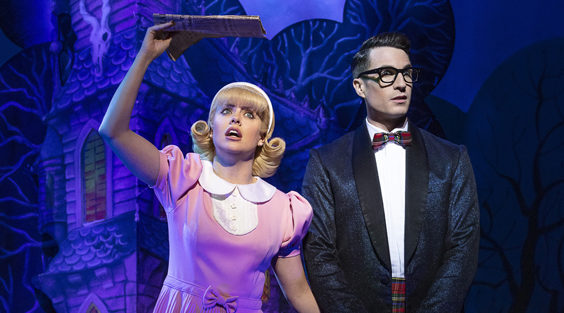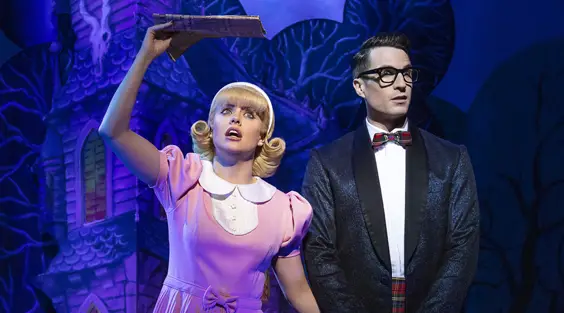 Coming from Grimsby, did you spend much time on the east coast as a child?
We didn't spend that much time on the coast. We've danced since Kev was five and I was four and literally all our spare time. Mum and Dad had the dance school there as well. Basically, we had school and then all our free time would be in the dance studio, or I'd have singing lessons, or he had piano lessons or whatever. We didn't really go that much. Grandad and Grandma used to take us down to the arcades on the front a couple of times, just not loads actually.
Are you a dog or a cat person?
Dog! My family have always had dogs, and then I lived with Neil and Katya Jones up until this year and they have a little dog called Crumble. So yes, I've lived with dogs all my life. Cats scare me. They always look at you like they are trying to suss you out and you're like, you know more than you are letting on little cat!
I've heard that you are going on tour with your brother, Kevin, after the Rocky Horror Show with Burn the Floor. How did this come about?
Well that's next year. Kevin headlined it last year, and I went to watch it, even though I thought I wouldn't want to dance again, ever. I thought I was over it, but actually watching Burn the Floor was the first thing that's made me want to dance again. I watched it and I was like, you know, I really wish I was up there with them dancing. So that's basically how it came about.
Production images: David Freeman