Crime and Punishment (1935) – Film Review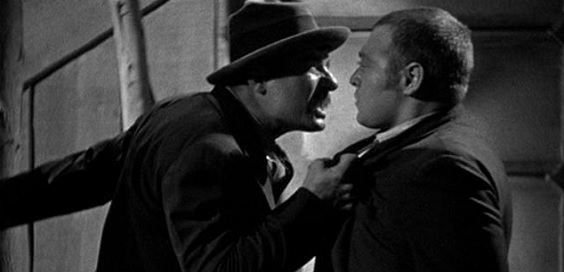 Director: Josef von Sternberg
Cast: Edward Arnold, Peter Lorre, Marian Marsh
Certificate: U
by Sarah Morgan
You can't ignore the impact that German cinema had on Hollywood during the 1920s and 1930s. Stylistically, they were simply head and shoulders above their American counterparts, and it wasn't long before Tinseltown came calling, offering big contracts to those who learned their trade over there; others headed west to escape the rise of the Nazis.
Two of the finest exports worked together on this adaptation of Fyodor Dostoyevsky's most famous novel; Joseph von Sternberg directed, while Peter Lorre takes the lead role of Roderick Raskolnikov, despite the fact he couldn't have been further from the character in looks – in the book, Raskolnikov is tall and handsome, two things Lorre certainly never was.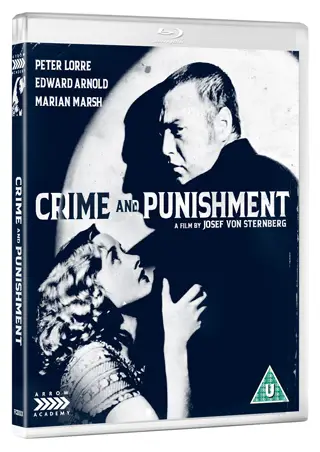 Crime and Punishment was his first Hollywood film, having attracted attention in the silent movie M and Alfred Hitchcock's first version of The Man Who Knew Too Much.
"Dominating presence"
When we first meet Raskolnikov, he's being lauded a genius at his university graduation. He seems to have a big future ahead of him, but instead scratches a living as a writer. While visiting a miserly, mean-spirited pawn broker, he hits on the idea of committing the perfect crime – he will raise some much-needed cash by killing the pawn broker.
Later, Raskolnikov enters into an uneasy friendship with the local police chief who initially asks for help in solving the murder, but then suspects his pal is the culprit after Raskolnikov's conscience begins to play havoc with his nerves.
Edward Arnold is a satisfyingly dominating presence as the cop, but it is somewhat jarring that Lorre is the only cast member with a European accent – he's grown up alongside the other characters, all of whom are clearly American!
"Hugely stylish"
Oddly, thanks to their shared background in Germany, this was von Sternberg and Lorre's only collaboration. The director hated the movie, but it stands up pretty well. It's certainly hugely stylish, with flourishes of Expressionism.
Lorre, although a scene-stealer, isn't at his best here; he's by turns a little flat and then histrionic. Nevertheless, the film is worth seeking out if you're interested in the era, the major contributors and/or Dostoyevsky.
Special features include a newly filmed interview with film historian David Thompson, who is an expert on von Sternberg's work, and an hour-long documentary about Lorre, which was originally made for German TV in 1984. Plus, there's another chance to assess Lorre's performance via a 1947 radio production in which he participated.
7/10
'Crime and Punishment' is released on Blu-ray by Arrow, £24.99