The Saga of Anatahan (1953) – Film Review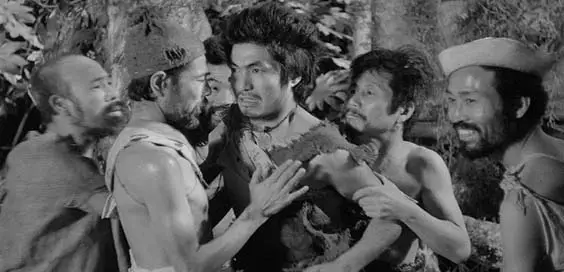 Director: Josef von Sternberg
Cast: Akemi Negishi, Tadashi Suganuma, Kisaburo Sawamura
Certificate: 15
by Sarah Morgan
There's a Laurel and Hardy movie called Block-Heads which begins with Stan guarding a trench, unaware that the First World War has ended; he is then rescued and taken back to civilisation. Made in 1938, it's one of the comedy duo's most popular films.
Fifteen years later, Josef von Sternberg released The Saga of Anatahan which, bizarrely, has a similar premise – only this time, it's certainly not played for laughs and, extraordinarily enough, was inspired by a true story from the Second World War.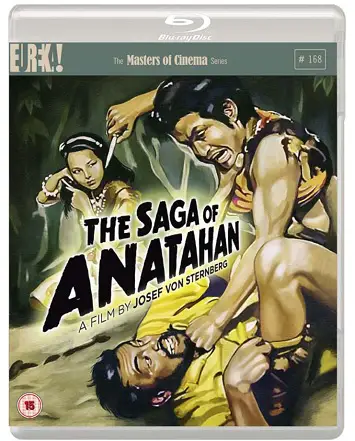 A group of 12 Japanese sailors are stranded on a remote and seemingly forgotten island, where they meet its only inhabitants – the overseer of an abandoned plantation and his attractive female companion. They then spend the next eight years there, struggling to survive and unaware that the conflict has come to a close; even attempts to persuade them to return to civilisation are met with derision as being part of an underhand Allied trick.
"Poignant"
What occurs between them is particularly telling. The tale turns into a kind of grown-up version of Lord of the Flies, as the men battle for supremacy within the group as well as for the attentions of their female companion, who turns out to be something of a tease, to say the least.
Death, frustration and boredom ensue until the rather poignant end of their trials.
It's an extraordinary and beautifully made film for which Josef von Sternberg deserves all the credit – not only did he direct it, he acted as cameraman and narrated the story (cleverly done in such a way to make subtitles unnecessary). He also put up some of his own money and shot the production in Japan, away from the Hollywood studio system so that he could have full control.
The only bum note I noticed is purely a personal one – the woman is called Keiko, and the men spend an inordinate amount of time calling for her, and to my ears at least, it sounded as if they were shouting 'cakehole' repeatedly!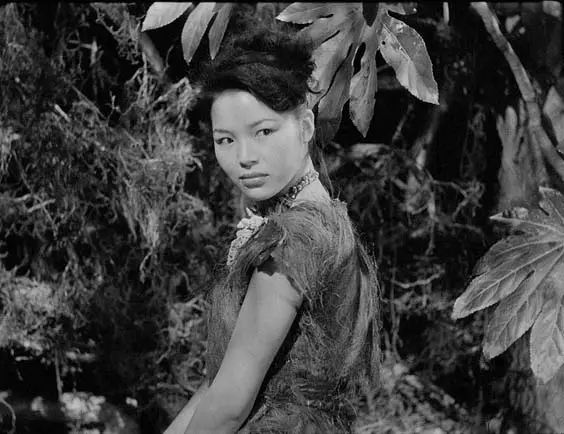 "Recognition"
Unfortunately for von Sternberg, it turned out to be his final movie and was such a massive flop that he spent most of the rest of his life teaching the next generation of film-makers at UCLA.
The transfer to DVD and Blu-ray isn't as impressive as some other entries in the Masters of Cinema series, but it's eminently watchable. Special features include an enlightening interview with von Sternberg's son Nicolas, who was a child during filming.
The Saga of Anatahan is undoubtedly a forgotten masterpiece, and no doubt von Sternberg would be thrilled to see that his work is finally receiving the recognition it deserves.
8/10
'The Saga of Anatahan' is part of The Masters of Cinema series, released in Dual Format (Blu-ray & DVD) from Eureka