The Zealot's Bones by DM Mark – Book Review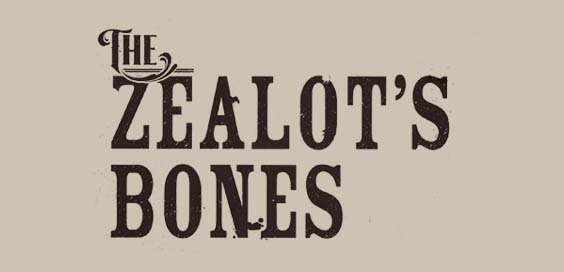 By Sarah Morgan
It's 1849, and Hull is a far cry from being the UK's City of Culture. Rather than welcoming thousands to an array of artistic events, it's in the grip of a cholera outbreak thanks to the appalling conditions its poor are forced to live in; these are slums at their very worst and then some, and their residents are being removed by the cartload.
Into this godforsaken place comes Mesach Stone, a once revered soldier who has suffered a fall from grace. He's now formed a friendship with his employer, Canadian academic Diligence Matheson, who is searching for the remains of Simon the Zealot, which are rumoured to be buried somewhere in Lincolnshire.
While Matheson digs for the truth about Simon's resting place among the artefacts housed in a country mansion owned by a flamboyant new acquaintance, Stone hunts for the truth about the death of the one woman who has shown him kindness in recent times, a prostitute thought to have been killed by cholera. However, Stone believes she was one of several ladies of the night who have been murdered in a particularly gruesome manner, and he will not rest until he has found whodunit.
"Barnstorming"
DM Mark is the pseudonym of crime writer David Mark, author of the McAvoy novels, which are also set in Hull and its surrounding areas; The Zealot's Bones is his first foray into history, and if this barnstorming debut is anything to go by, he has a long future ahead of him in the genre.
The novel's publishers suggest is will appeal to fans of Ripper Street, The Suspicions of Mr Whicher and Antonia Hodgson. However, those who love the work of CJ Sansom, but have been starved of new material from their hero for some time, will find solace and entertainment here too.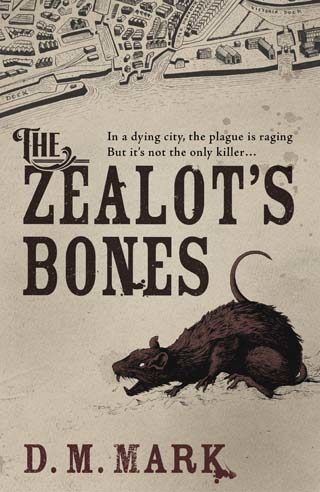 Historical crime fiction is a hugely popular genre at the moment, and it's brave of anyone to try to break into that overly populated field – and they certainly need to be able to stand out from the crowd.
"Compelling"
Thankfully, Mark has devised a likeable pairing in Matheson and Stone; the latter is particular compelling with a wonderfully written back story.
Like all of his previous works, the devil is in the detail here, and there are moments that will make the skin crawl and force readers to involuntarily cringe and grimace – although that's certainly no bad thing!
It's also beautifully described, and would make a vibrant TV series, if there are any producers out there looking to fill the void left by the aforementioned Ripper Street.
As yet, there is no word on a sequel, but here's hoping it won't be long in the offing.
'The Zealot's Bones' by DM Mark is published by Mulholland Books