The Reckoning (2020) – Film Review
Director: Neil Marshall
Cast: Charlotte Kirk, Sean Pertwee, Steven Waddington
Certificate: 15
by @Roger Crow
A heady mix of period drama, swashbuckling action and horror. Those elements have helped make Director Neil Marshall one of film and TV's most reliable directors over the years, and he employs all three to fine effect in this gory, lavish, epic saga, featuring Charlotte Kirk (who also co-wrote the script).
For anyone who warmed to Marshall with his feature debut Dog Soldiers all those years ago, it's great to see him re-team with Sean Pertwee, who gives a typically spirited performance as a self-flagellating and very sinister judge.
Yes, there are echoes of Witchfinder General and A Field in England, but the third act owes as much of a debt to Black Sails, which Marshall also helmed. There are also flashes of Hellboy here; Marshall's reboot deserved far more acclaim than it received.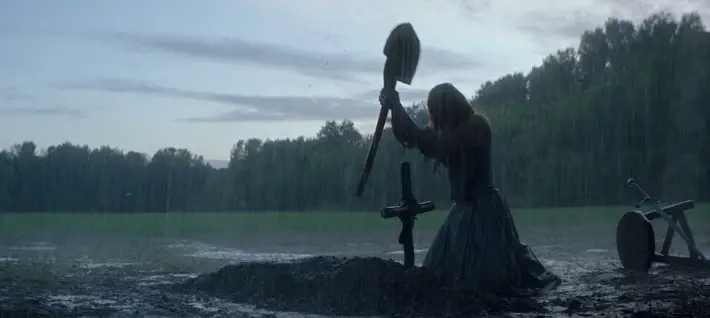 "Inner demons"
The Reckoning is set against the backdrop of the Great Plague and subsequent witch-hunts against women. Grace Haverstock (Kirk) must grapple with the tragic untimely death of her husband Joseph (Joe Anderson) in a society consumed by fear and death. Because she rejects her landlord Squire Pendleton's advances, Grace is falsely accused of being a witch and thrown in jail for a crime she didn't commit.
Grace endures physical persecution at the hands of England's most ruthless witch-hunter Judge Moorcroft (Pertwee) and faces her own inner demons as the Devil works his way into her mind.
It looks fabulous. Kudos to cinematographer Luke Bryant and art directors Vanessa O'Connor and John West for crafting such a good looking, stylish yarn. If you can cope with the jump scares and scenes of torture porn, there's a lot to 'enjoy' here.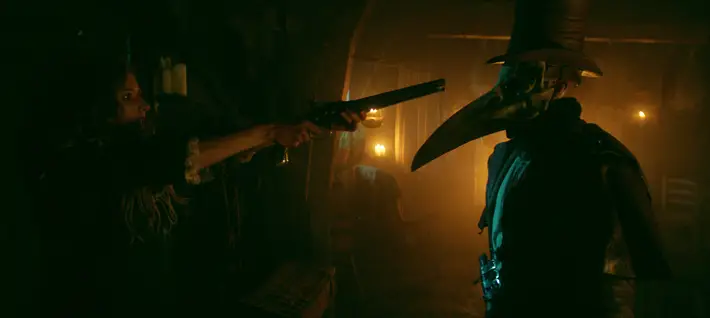 "Swashbuckling action"
As a fan of Last of the Mohicans, it's also good to see Steven Waddington as Pendleton, almost 30 years since that epic set the bar for period dramas at stratospheric levels.
Marshall does a fine job of editing the piece as well, and though I could have done with less torture and more swashbuckling action, the man behind The Descent is still more than capable of stitching together a good yarn.
Kudos also to Charlotte Kirk for carrying the epic movie, which should keep horror and period drama fans more than satisfied.
The Reckoning is in cinemas and on digital platforms from 16th April