The Lair (2022) – Film Review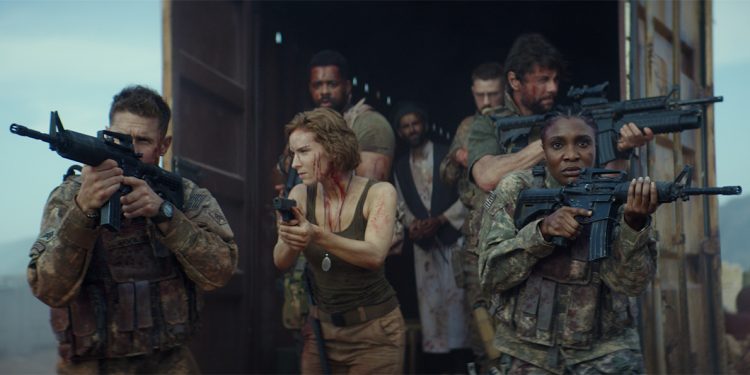 Director: Neil Marshall
Cast: Charlotte Kirk, Jonathan Howard, Jamie Bamber
Certificate: 15
By Sarah Morgan
Neil Marshall really should be a top Hollywood action director.
He seemed to be on course for that after his first two directorial efforts – Dog Soldiers and The Descent – made a packet despite probably costing far less than the catering budget on the latest Indiana Jones or Mission: Impossible movie.
Unfortunately, since then his output has been patchy, to say the least, with the 2019 remake of Hellboy being a personal low point, something he describes as "the worst professional experience of my life." 
But you can't keep a good man down. Since then he's formed a production company with his romantic partner, actress Charlotte Kirk. Their first project was 2020's period chiller The Reckoning and they've recently wrapped gangster flick Duchess. In between the duo created The Lair, a creature feature mixing elements of both Dog Soldiers and The Descent. It's also rather reminiscent of glossy 1980s action movies, the kind that in which Cynthia Rothrock might have starred.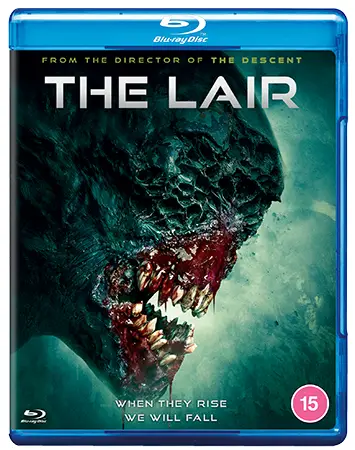 "Only the toughest will survive"
But rather than the former world champion martial artist taking centre stage, it's the aforementioned Kirk. She plays Kate Sinclair, an RAF pilot shot down over Afghanistan. Although she survives the experience – and immediately bumps off a bunch of insurgents – her troubles are far from over. 
Kate takes cover in a seemingly abandoned underground bunker. But lurking within are man-made biological weapons that appear to be a fusion of human and alien tissue. She eventually makes her way to a US army base, but the deadly beasts follow, embarking on a nocturnal rampage that only the toughest will survive.
There's blood and gore aplenty here, while the action comes thick and fast in a series of well-orchestrated set-pieces. The story itself, however, is instantly forgettable and some of the performances (in particular Jamie Bamber's one-eyed officer complete with bonkers Deep South accent) leave a lot to be desired. But full marks to all involved for their commitment – The Lair may be low-budget nonsense, but everyone is giving it 100 per cent.
Here's hoping Duchess showcases Marshall's skills a little better – or that Hollywood finally recognises his talents and gives him the break he deserves.
The Lair is on Blu-ray, DVD and digital now