The Deeper You Dig (2019) – Film Review
Cast: Toby Poser, Zelda Adams, John Adams
Director: Toby Poser, John Adams
Certificate: 18
by Roger Crow / @RogerCrow
Bogus tarot card reader Ivy and her teenage daughter Echo are an unconventional but loving mother/daughter team.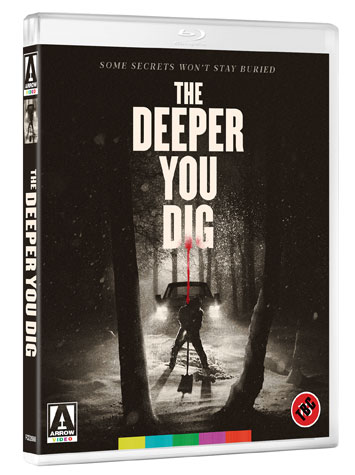 However, when reclusive Kurt moves in down the road, and starts renovating a decrepit old house, a tragic accident results in Echo's demise, causing three lives to collide in mysterious ways.
Kurt believes he can hide his secret beneath the Earth – but Echo gets under his skin.
"Beautifully put together"
Going into this chiller thriller, I didn't expect much, but it's a low key, old fashioned yarn that works its magic early. Stark visuals and snowy landscapes, which look fabulous in hi-def, may be reminiscent of Fargo and A Simple Plan, but the cast's lack of baggage helps sell the premise. It's beautifully put together and the jump scares are dialled down, which works in its favour. Yes, there are some gruesome moments, but not at the expense of the often trippy story.
The cast acquit themselves well, and there's rarely a dull moment, even when not much seems to be happening.
Though there might be echoes of other films, it's refreshing to see a movie that plays with the age-old horror genre tropes.
If you're tired of stalk and slash thrillers and torture porn passing itself off as horror, then this old school cracker is just the job for Halloween, or any winter's night. Just make sure you do watch it at night, preferably with the lights off.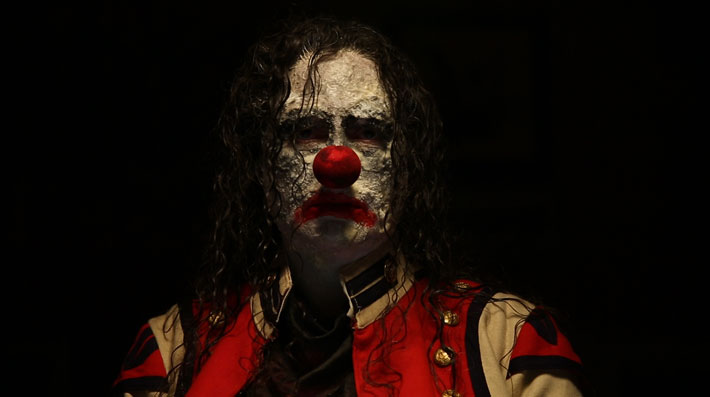 "Deserves the cult status"
The special features are rather good, including an interview with the multi-talented Adams family responsible for putting most of the elements together and appearing on screen.
The songs are also rather good; the sort of stuff you hear in a cool coffee shop.
Easily one of the most interesting genre offerings of recent years, and it deserves the cult status it's no doubt already achieved. I can only imagine what the Adams family could do with a bigger budget, considering how accomplished this project is on a shoestring budget.
Highly recommended.
DISC ONE – THE DEEPER YOU DIG:
• High Definition Blu-ray™ (1080p) presentation
• Original lossless PCM 2.0 stereo soundtrack
• Optional English subtitles for the deaf and hard of hearing
• Audio commentary by writers/directors/stars Toby Poser and John Adams
• At Home with the Adams Family, an exclusive, in-depth interview with the trio of filmmakers responsible for The Deeper You Dig
• It's in the Blood: The Family in the Horror Genre, an exclusive visual essay by critic Anton Bitel exploring the theme of family in The Deeper You Dig and the Adams Family's broader filmography
• Special effects breakdown with commentary by Trey Lindsay
• FrightFest TV interview with the Adams Family
• Hellbender music videos
• Theatrical trailer
• Image gallery
DISC TWO – THE HATRED:
• High Definition Blu-ray™ (1080p) presentation
• Original lossless PCM 2.0 stereo soundtrack
• Optional English subtitles for the deaf and hard of hearing
• Kid Kalifornia music videos
The Deeper You Dig is released on Blu-ray by Arrow, £24.99