Jane Eyre (2011) – Film Review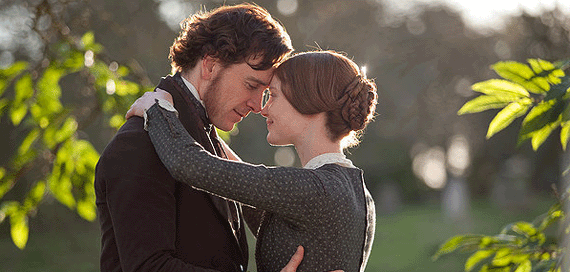 Director: Cary Fukinaga
Stars: Mia Wasikowska, Michael Fassbender, Judy Dench
Certificate: PG
by Matt Callard
She wrote other novels, our Charlotte. Delicate, melancholy things that Jane Eyre's towering shift from romantic melodrama to Gothic thriller simply overshadow.
This new movie adaptation doesn't, thankfully, attempt to add 21st century bluster to Brontë's gentle clue dropping and careful, unravelling storytelling, but it still manages to move on apace. Flashbacks assist this, plus a great cast, including man-of-the-moment Michael Fassbender.
There's another sterling period turn from Judie Dench. Plus a memorable take on the title role from young Mia Wasikowska. She imbues her character with the requisite amount of mystery and just-under-the-surface passion. The actor deliberately diminishes her own beauty to match the "Poor, obscure, plain and little" literary Jane. Until, of course, it's time for that famous pre-Raphaelite blossoming.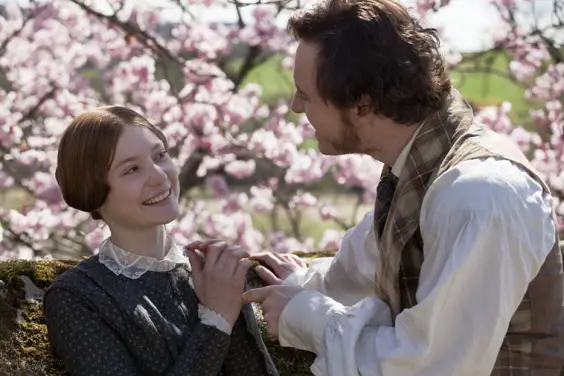 "Unfussy precision"
Fassbender is insidious and malevolent as the cold master of the house, Mr Rochester. He ekes out fragments of Jane's cloudy past until that awful dash across a rainy Yorkshire moor.
The cinematography is beautiful. Thornfield Manor looks every inch a hive of dark, intense secrets. Director, Cary Fukunaga, wrings out every ounce from the story's opposing themes: Love and loss, truth and lies, beauty and ugliness.
Just another costume drama? Maybe. But this particular Jane Eyre is shot through with enough unfussy precision, imagination and skill to make our Charlotte proud.
8/10