Drive (2011) – Film Review
Director:  Nicolas Winding Refn
Cast: Ryan Gosling, Carey Mulligan, Bryan Cranston
Certficate: 18
By Sarah Morgan
I hate driving. It's a necessary evil, something I only learned to do when I moved somewhere that has little in the way of public transport.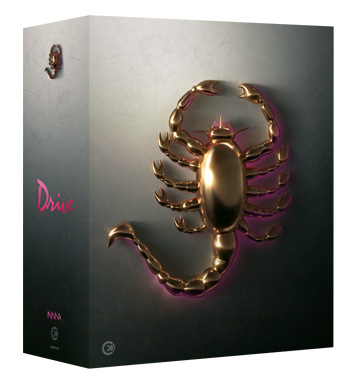 As for cars… they don't interest me either. I prefer to have one I find aesthetically pleasing, but as long as it's capable of getting me from A to B, that's all I ask for. It's a tool rather than a luxury item of which to be proud.
"Intense"
So you might think, then, that Nicolas Winding Refn's 2011 movie would be a massive turn-off, but you'd be wrong. Drive may feature car chases, but apart from that, it has nothing in common with, say, a more regular car-based offering such as those from the Fast & Furious franchise.
Where Vin Diesel and co's vehicles defy the laws of physics at times, those driven by Ryan Gosling's unnamed protagonist stick by the rules and make moves any of us could carry out – if we had the skill and, possibly more importantly, the nerve.
What's more, the film itself isn't really about the chase. Instead, it's an intense character study featuring a career-best performance from Ryan Gosling who manages to say so much without really saying hardly anything at all – we learn more about his alter ego via what he does and the looks he gives than we do from any dialogue.
He's a Hollywood stuntman/mechanic and has a sideline as a getaway driver-for-hire. He manages to keep himself slightly removed from the rest of mankind – until he falls in love with his neighbour Irene (Carey Mulligan), who's raising her young son alone while awaiting the release from prison of her petty criminal husband Standard (Oscar Isaac).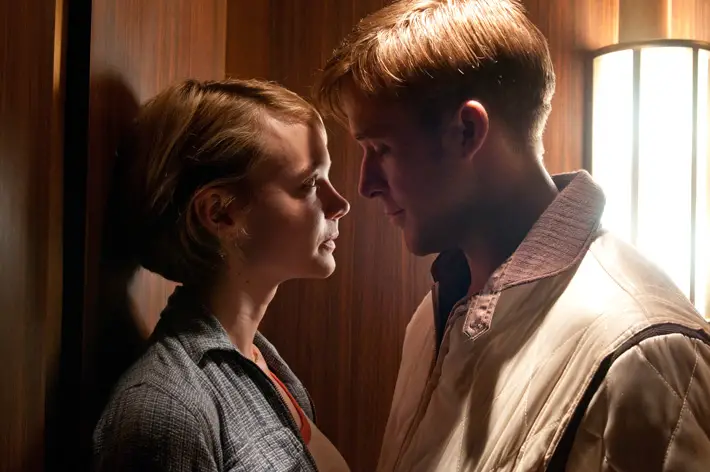 "Skills"
On his eventual return home, Standard's troubles are far from over. He wants to go straight but owes money to the mob – the slate will be wiped clean if he carries out one last heist. The central character agrees to help for Irene and the boy's sake, but matters begin to unravel when Standard is killed and the crooks decide he, Irene and her son should be next on their list of victims.
You suspect that if James Sallis' source novel had existed in the 1960s or 1970s, Steve McQueen would have snapped up the rights to turn it into a movie himself – you can imagine him loving the loner with a mysterious past and a caring heart, not to mention the chance to show off his own not inconsiderable skills behind the wheel.
Drive is undoubtedly a modern classic, a film that delivers thrills and spills while also exercising our little grey cells. Sallis has written a sequel, entitled Driven, and while it's tempting to find out what happens to our hero next, part of me hopes a film version isn't made – the little world Refn created for him on screen in 2011 is pretty much perfect as it is.
Special Features:
• A Special Edition release presented by Second Sight Films and Director Nicolas Winding Refn
• Includes UHD and Blu-ray both with main feature and bonus features
• New 4K master produced by the original post production company and approved by Nicolas Winding Refn
• UHD presented in Dolby Vision HDR graded by the film's original colourist
• Dolby Atmos and DTS-HD Master Audio 5.1
• New exclusive audio commentary by Nicolas Winding Refn and The Guardian film critic Peter Bradshaw
• Drive: a 70-minute conversation with Nicolas Winding Refn, Editor Mat Newman and Composer Cliff Martinez
• Cutting a Getaway – a new interview with Mat Newman
• 3 Point Turns – a new video essay by Leigh Singer
• Optional English subtitles for the hearing impaired
Drive is released on Limited Edition 4K UHD Blu-ray by Second Sight, £54.99