Isle of Dogs (2018) – Film Review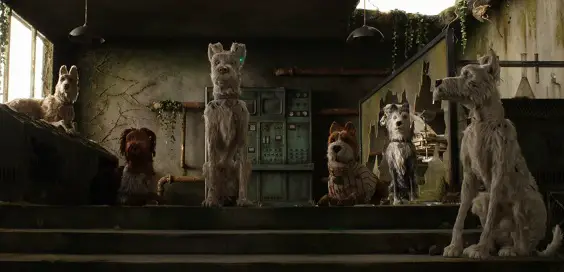 Director: Wes Anderson
Voice Cast: Bryan Cranston, Edward Norton, Bill Murray
Certificate: PG
by Roger Crow
Wes Anderson's latest offering is so gloriously arty, I half expect someone to serve me a £5 bowl of cereal and give my beard a hipster trim during the screening.
I can only imagine what the handful of kids present made of it. It's not marketed as a children's film, but, you know – 'Dogs and animation'. It goes with the stereotype that lazy film schedulers use to attract an audience.
What it actually is is a movie for grown ups who love original cinema, and boasts so much detail, I'm pretty exhausted by the finale.
The plot: all canine pets of Megasaki City are exiled to a huge rubbish dump called Trash Island. Atari, a 12-year-old lad, flies there alone in search of his bodyguard-dog, Spots. With the assistance of a pack of mongrel friends, he undertakes an extraordinary journey.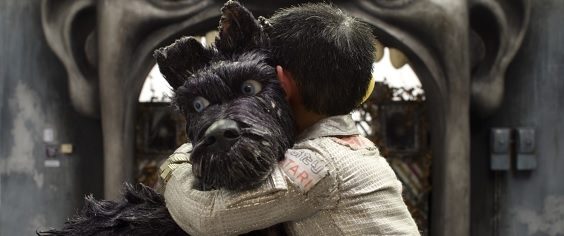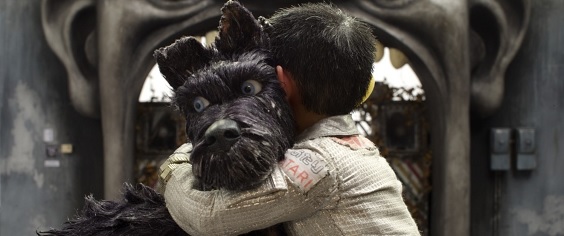 "Rich artwork"
And that's about it plotwise, but this is more than that. A glorious mix of stop motion and anime with a great Alexandre Desplat score. All thumping drums and portent. With Anderson's usual rep company of vocal artists, including Bill Murray (naturally), Edward Norton and new addition Bryan Cranston, the movie unfolds with various flashbacks, typically witty deadpan one-liners and a wealth of obligatory nods to Hokusai's The Wave and other iconic Japanese art.
At times it feels like an animated coffee table book, bursting with detail and rich artwork. As someone who's been hooked on Anderson's work since Rushmore almost 20 years ago, it's an inspiration to see him and his army of creatives pushing the realms of animation and traditional storytelling to breaking point.
And oh those dogs. Every shape and type, including the sort of mechanical hounds last seen in Kingsman: The Golden Circle.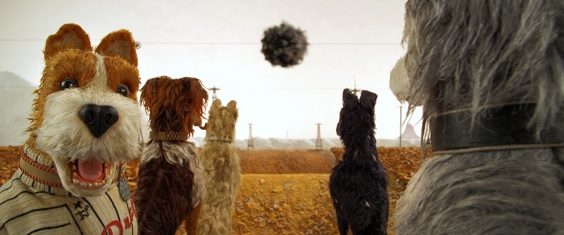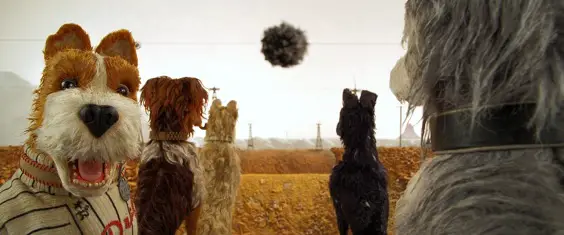 "Compelling"
At 101 minutes, it's at least 10 minutes too long. Comedies, even as deadpan as this, should be 90 minutes or less, but it hardly matters. There's so much wit, charm and self assured storytelling here, that it's worth several viewings.
I look forward it seeing it again, because the adventures of Chief, Rex, Atari, King and Duke get under your skin, and Greta Gerwig's exchange student Tracy Walker is equally compelling.
Like Anderson's previous animated offering involving Mr Fox, this is just as fantastic.
8/10