Mad God (2021) – Film Review
Director: Phil Tippett
Cast: Alex Cox, Niketa Roman, Satish Ratakonda
Certificate: 18
By Roger Crow
I've been hooked on the work of animator Phil Tippett since the late 1970s when he created screen magic in the original Star Wars. By 1980, when Phil was crafting the AT-AT Walkers for The Empire Strikes Back, it was clear there was a new king of stop motion. Work on Jurassic Park, RoboCop, Starship Troopers and other projects did little to diminish his status among fans.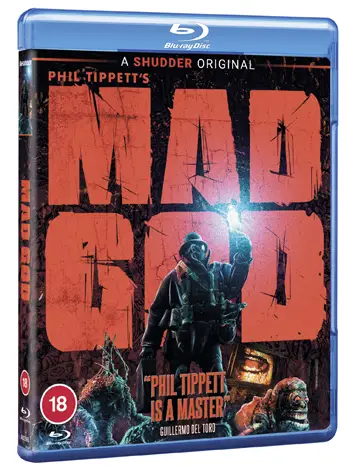 A few years ago, video of his work on pet project Mad God started appearing on Instagram, and it proved to be a compelling study of obsession.
"Wasteland"
Now out on Blu-ray, DVD and digital, the result, which has been in production for 30 years, is like nothing you've ever seen.
The plot: equipped with a gas mask and a crumbling map, the Assassin, an iron-clad humanoid, descends into a rusty, peril-laden underworld of grime, blood, tortured souls, decrepit bunkers and unsettling monstrosities forged from the most primordial horrors of the subconscious mind.
As the stealthy invader meanders through the labyrinthine post-apocalyptic wasteland on a mysterious mission, going deeper and deeper into the nightmarish realm, he eventually reaches his destination… the heart of this grotesque tower of torture.
I'll be honest, it's not an easy watch. Fascinating, yes, and the attention to detail is extraordinary, but like the work of Hieronymous Bosch, a key inspiration for Tippett, it's a dystopian saga with a capital D.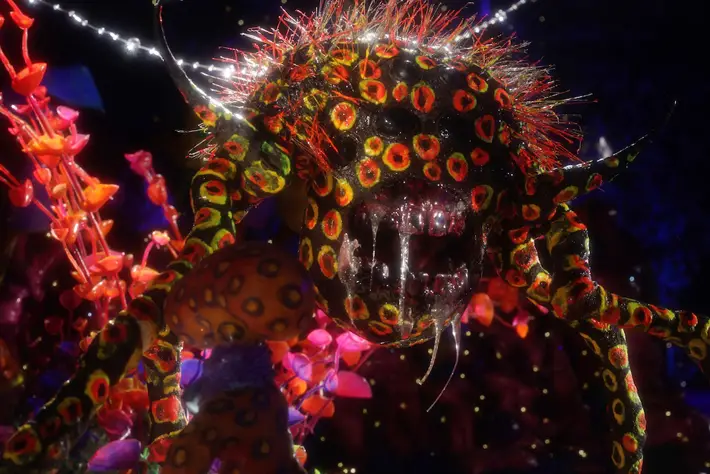 "Extraordinary"
However, repeat viewings are recommended. That opening descent is extraordinary, and what's highly recommended is listening to the yack track with Phil and superfan Guillermo del Toro. I'm sure his views of the movie add much needed light to the darkness.
It won't be for all tastes, but if you're a fan of the avant garde work of animation legend Jan Svankmajer and the Quay brothers, this feels like a terrific companion piece.
Mad God is on Blu-ray, DVD and digital now from Acorn Media International