Widows (2018) – Film Review
Director: Steve McQueen
Cast: Viola Davis, Elizabeth Debicki, Liam Neeson
Certificate: 15
by Roger Crow
I'm a good judge of character when it comes to movie directors. I'm not surprised when Tim Burton chooses a Gothic drama or Disney-themed project as his next movie, or if Zack Snyder opts for a superhero or comic-book themed CG-riddled fantasy. But if you'd said two years ago that Steve McQueen, maker of acclaimed dramas Hunger, Shame and 12 Years a Slave was going to adapt Lynda La Plante's 1980s ITV drama Widows, I'd have thought you'd lost your mind.
But the concept of gangsters' molls carrying out a job after their partners die is a great spin on the heist genre. And on the big screen, it seems pretty fresh. I can't remember a movie like it.
Viola Davis is superb as Veronica Rawlings, the widow of Liam Neeson's gruff criminal mastermind Harry. She lives in a luxury penthouse with her dog, and thanks to flashbacks, we're reminded of the life she once had. But there's a debt to be paid, and it's clear the bad guys mean business.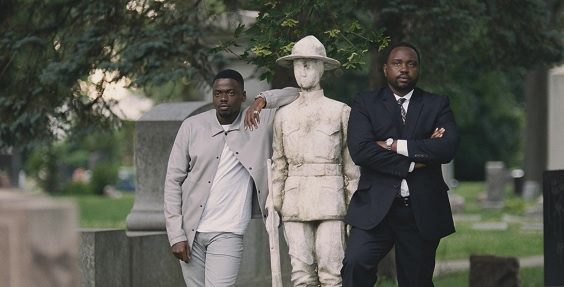 "Shocks are in store"
The ever brilliant Daniel Kaluuya is chilling as Jatemme Manning, one of the year's most terrifying henchmen. I'll not reveal too much, but safe to say shocks are in store, and one attack left me on the verge of walking out. Then there's Robert Duvall, doing his shouty thing as Tom Mulligan, father of Colin Farrell's Jack.
The latter is good not great as a politician trying to improve the area a short drive from his base. (A clever one-take shot from the projects to his HQ shows the difference between neighbourhoods).
While McQueen opts for shocking violence in some scenes, thankfully he doesn't push things so far that he alienates the audience. Though he comes close. Yes, we need to know what the bad guys are capable of to realise what's at stake, but revel in that like a stomach-churning episode of The Walking Dead, and there's a danger of pushing things too far. (Had I watched this on TV, I would have turned off at a bowling alley scene).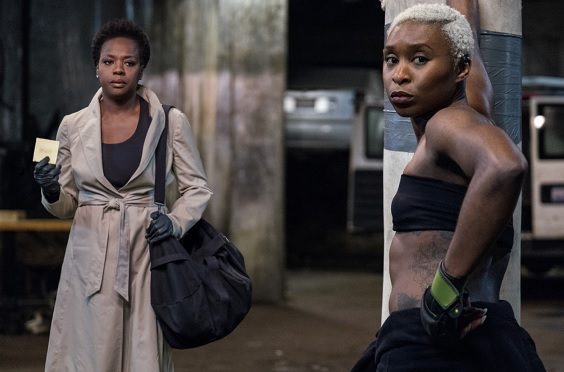 "Well made"
Elizabeth Debicki adds glamour as Alice, the physically abused spouse of a late crim, while Michelle Rodriguez, aka Linda, adds her usual streetwise-yet-vulnerable charm. McQueen and Gone Girl's Gillian Flynn make a good fist of the screenplay. The characters are believable, and there are some good shocks here and there.
A week after watching on a dreary Monday, what remains? Well, aside from a strong female cast and some disturbing violence, not much. It's a well made nuts-and-bolts thriller, and while there are a lot of peripheral characters worthy of a mini series (like its source material), I'd not have the urge to see it again, like A Star is Born or Bohemian Rhapsody.
Great films get under the skin like a tattoo. Good films are like those lick-on transfers that wash off fast. Sadly for all its triumphs, this falls into the latter camp.
BAFTA for Viola? Absolutely, but at the risk of weaving in former McQueen triumphs, a 'shame' I have no 'hunger' to see it again.
7/10