Blue Planet II – DVD Review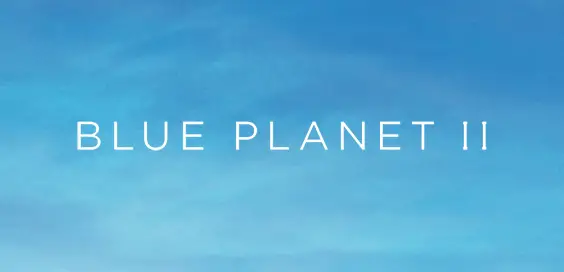 By Helen Johnston
The defining moment of Blue Planet II comes in the last episode when David Attenborough delivers his stark warning about the horrendous damage we humans are doing to our oceans. A year on from when it first aired, there can't be many people left on the planet who aren't aware of the trail of destruction being wreaked beneath the waves by plastic waste.
Overfishing, climate change, and other forms of industrial pollution also play their lethal part in harming marine life. Eight millions tons of plastic ends up in the sea every year, and the Blue Planet II team found it in every ocean where they filmed, even in remote areas such as South Georgia in Antarctica.
For six episodes the incredibly talented team from the BBC History Unit show us the jaw-dropping beauty of the creatures inhabiting our seas, before dropping this truth bomb in episode seven – if we don't act immediately we will destroy our oceans forever. Attenborough does not lecture or preach, he simply tells it like it is, and his message is all the more powerful for it.
What he says is illustrated by poignant images of the damage being done, such as a dead albatross, killed after eating a plastic toothpick; a mother whale still carrying round her dead baby poisoned by plastic; and a shark swallowing a piece of plastic debris.
"A journey round the globe"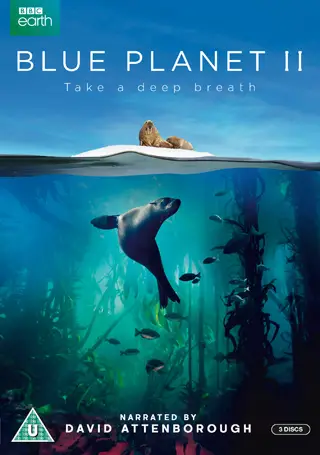 This set off a tidal wave of public emotion which has led to political change, including an EU ban on single use plastics and moves to make cafes offer free tap water instead of selling plastic bottled water.
All is not lost yet, as Attenborough and the scientists who speak on screen point out. International co-operation has worked in the past, such as on banning commercial whaling, and it can work again on pollution and climate change if we all work together to make it happen.
Individual choices are important and research by Waitrose supermarket found that 88% of people who saw the final episode have changed their habits, with 60% now choosing refillable water bottles and coffee cups.
Blue Planet II took four years to make and is quite simply breathtaking in its photography and scope. We are taken on a journey round the globe, meeting the familiar and not so familiar. We see the birds who live along the coastline, the leatherback turtles who swim thousands of kilometres to lay their eggs at the beach where they themselves hatched, and we are treated to an astonishing kaleidoscope of colourful fish and corals.
"Exceeds all expectations"
From the moment the first episode starts by capturing the majesty of a giant rolling wave in slow motion, this series exceeds all expectations. We see playful bottle nose dolphins surfing, sea otters floating on their backs in warm sunshine, their babies snuggled on their tummies, and the ruthlessness of nature as a fish breaks the surface to swallow a young bird whole.
This box set should be cherished, for one day it could be a record of what we have lost. Or better still, it will be a record of the time we finally sat up and took notice and changed our environment-damaging ways for the greater good of the planet.
Either way, it is further proof of how lucky we are to have such fine public service broadcasting, such dedicated and patient camera people, producers and crew dedicating their lives to recording the beauty of our planet for us. And proof, if it were needed, that David Attenborough's position as number one national treasure is assured.
'Blue Planet II' from the BBC is out now from Amazon and major supermarkets