Bohemian Rhapsody (2018) – Film Review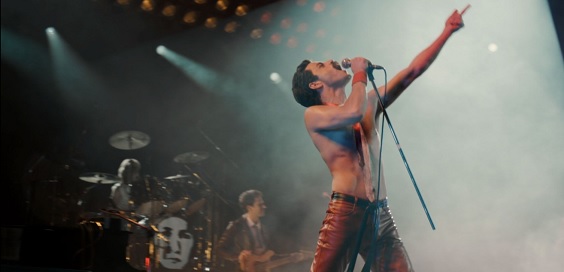 Director: Bryan Singer (and Dexter Fletcher)
Cast: Rami Malek, Lucy Boynton, Gwilym Lee
Certificate: 12A
by Roger Crow
I fell in love with Queen, like so many others, in the winter of 1975. My dad brought home a copy of 'Bohemian Rhapsody' one day and we played it to death. I didn't care that it wasn't the right length to play on the radio. I just loved the fact it was such an experience. And 43 years later that love shows little sign of abating.
So waiting for the inevitable film biopic has been interesting. So many false starts, from Sacha Baron Cohen dropping out of the project years ago to all the other promises of something which looked like it would happen one day, but I wasn't holding my breath.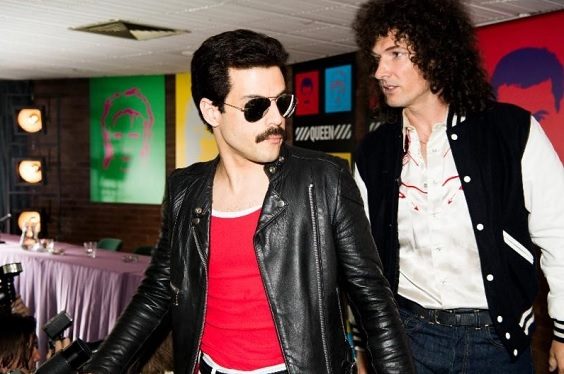 "Uncanny"
Thankfully the result is wondrous. Rami Malek gives a terrific performance as Freddie Mercury, the iconic front man who goes from racially abused Heathrow baggage handler to internationally famous rock god. And while he will rightly get the lion's share of the acclaim, the other members of Queen are extraordinary, especially Gwilym Lee as Brian May and an uncanny Joe Mazzello as John Deacon. Yes, the actor who played young Tim in the original Jurassic Park is so good as the laid back bass player, I had chills.
EastEnders and X-Men veteran Ben Hardy isn't quite the same ideal fit for Roger Taylor, but to paraphrase another magnificent rocker, three out of four ain't bad.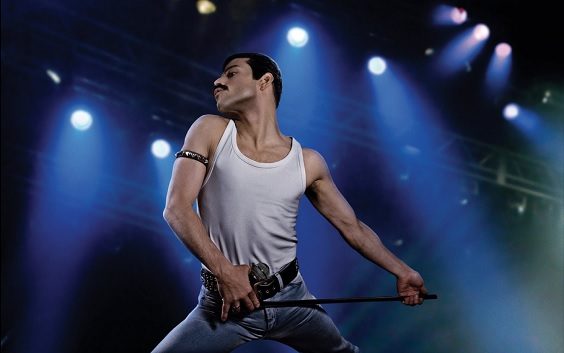 "Electricity"
Freddie's bittersweet love affairs, coming to terms with his sexuality and falling in with a bad lot in Munich during his solo projects ensure there's no shortage of drama along the way. And inevitably it follows the classic three-act structure of: 'Get the band together; split them up, and reunite them for the finale'.
And what a finale. Years ago I'd seen the Harvey Goldsmith and Bob Geldof docudrama about the staging of Live Aid, and hoped the TV-makers managed to recreate that electricity from the gig, but with a limited budget that proved impossible. Thankfully Bryan Singer is no stranger to epic set pieces, though as he also left the project and an uncredited Dexter Fletcher took over, it's hard to know who helmed what scenes.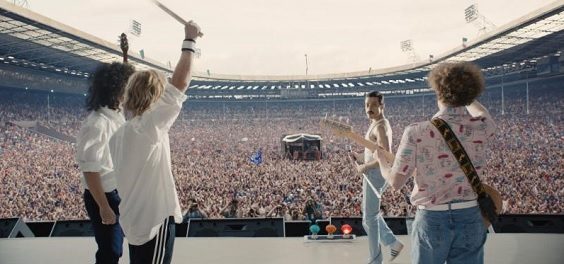 "Heartbreaking moments"
I do know the Live Aid recreation is extraordinary. Yes, there's a split second when Geldof's movie alter ego seems laughable, but that feeling soon slips away. And having watched Queen's 20-minute set repeatedly over the years, every nuance and gesture is so much more effective given the context of what comes before. And obviously after. To see a man performing like lives depended on it, including his own, is astonishing.
With a nice in-joke from Mike Myers early in the movie, and solid turns from the likes of Tom Hollander and Aidan Gillen, this is solid stuff, while Sing Street's sublime Lucy Boynton gives a great turn as the love of Freddie's life, Mary Austin.
The inevitable foreshadowing of Mercury's illness is handled well, and when he tells the band, it's one of those heartbreaking moments that should leave many reaching for the tissues.
"Good as anyone could have hoped for"
This could have been a disaster, but it's thankfully as good as anyone could have hoped for until that Live Aid finale, and then the filmmakers turn everything up to 11 with a foot-tapping ending that takes the hypothetical roof off.
It's a solid 8/10 until that point, but the ending alone is guaranteed to blow your mind, and pushes it to…
9/10