Cringeworthy by Melissa Dahl – Review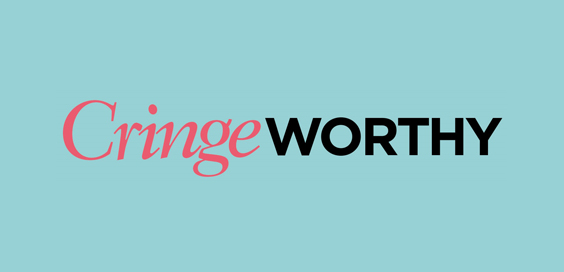 By Ceri Saunders
Most of us accept that awkwardness is a part of our every day lives. Whether it's uncomfortable silences, tripping up in public or not having the guts to tell an acquaintance they've left lunch in their teeth, many of us will simply choose to ride the wave and hope that the feeling passes.
But not Melissa Dahl. The New York Times writer has spent much of her adult life attempting to crack exactly what it is that makes our toes curl when fellow humans (and ourselves) feel humiliated – and her findings have been published in her first book, Cringeworthy.
It is split into three sections – 'Is That What I Look Like?', 'Is Everyone Staring At Me?' and 'What Am I Supposed To Do Now?' – with each of those including chapters such as 'The Awkwardness Vortex' and 'Cringe Attacks', aiming to get to the root cause of the various sub-categories of cringe we all come to experience (who knew?).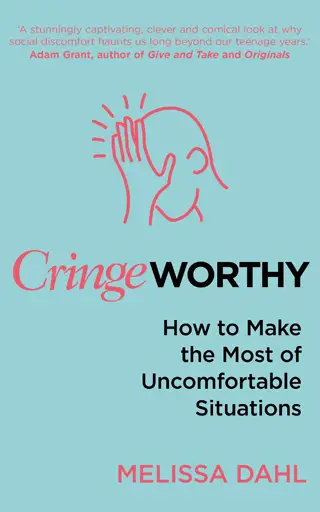 You cannot knock her efforts – her quest sees her talk to scores of experts in the field, and even takes her as far as Germany (much further from New York City than from York). She has no doubt spent thousands of hours scouring through previous studies, journals and reports to explore pretty much everything there is on the subject of awkwardness and the human cringe, albeit through some often questionable links.
"Sprinkled with humour"
But while this is very much a self-care publication, it becomes evident on more than one occasion throughout that she is perhaps on a journey of self-care herself. She alludes to chapters previously written for the book that have been discarded completely, and even suggests that the problem that got this project on its way – the sound of her own voice – isn't, actually, so much of a problem any more. In fact, it isn't discussed other than to confirm exactly that. She's trying things as she's going along, all as part of her 'experiment'.
Cringeworthy is affectionately sprinkled with humour, the occasional light laugh-inducing profanity and display of genuine personality, but in-between those glimmers of hope of a light read, it reads very much like an academic essay. And, to be fair, you could argue it is exactly that – a collection of findings from far and wide to produce the content for this book that also prop up her inquisitive nature.
But her mission does eventually come full circle as it seems, miraculously, she has cracked the cringe, and has embarked on a less stressful, cringe-free lifestyle.
Riveting? No. Entertaining? Ish. Interesting? Yes. A slog? Possibly. Recommended? If you're a 30 something-old female in need of a bit of reassurance that no one's really paying that much attention to you, then yes.
'Cringeworthy: A Theory of Awkwardness' by Melissa Dahl is published by Bantam Press, £16.99 hardback