The Cost of Living by Deborah Levy – Review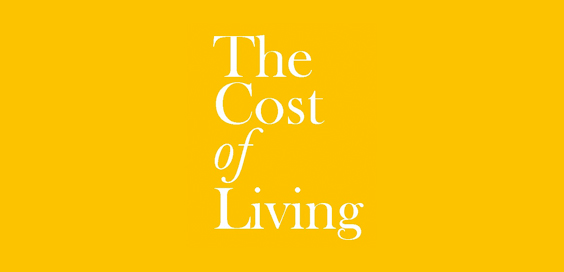 By Barney Bardsley
IN 1989 Deborah Levy published her first novel, Beautiful Mutants. Short, intense, exotic, this story follows a Russian emigré named Lapinski, and her fellow migrant, known only as The Poet, as they struggle to survive in the bleakness of 1980s Britain.
The book brought a touch of dark humour and a shabby, but decided glamour, to an era where the climate was turning hostile to anyone who didn't fit in with the capitalist Thatcherite dream. At the time I was pursuing radical politics, trying to write, and living on the breadline, on the "wrong side of the tracks" in Brixton, so I found Levy's subversive style both beguiling and life-affirming. I reviewed the book for Tribune – received a beautiful note back from the author, thanking me for "letting the work breathe" and became an instant fan. Her words have inspired me ever since.
"Rich and creative writing"
Many lines from this first book have stayed in my mind through the past three decades. But perhaps this one – written about The Poet – was the most prophetic, for Levy, for me, and for nearly all the women I know, as they navigate their bodies, minds and hearts, through the constantly changing ages and stages of their lives: "She learnt she had to become many selves in order to survive."
After the striking debut of Beautiful Mutants, Levy went on to publish a succession of novels, plays and short stories, in a rich and creative writing life. Two of her recent novels, Swimming Home, and Hot Milk, were shortlisted for the Man Booker Prize. And now two memoirs have appeared, detailing Levy's personal politics and philosophy – of which The Cost of Living is the latest. In it the theme of re-invention and survival is uppermost in her mind, once again, not just for her fiction, but for her own lived experience.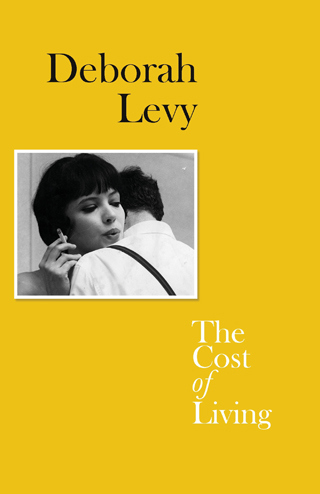 At fifty, Levy faced the unexpected breakup of her long marriage. Close on the heels of this, came the terminal illness and death of her much-loved mother. She found herself alone in mid-life – both as a motherless child, and a single mother of two adolescent daughters – and she had to make a new life for herself, somehow, somewhere.
"Sheer resilience"
This she has done, and in her new book, she tells us how, with great style and humour and self-deprecation. But do not be fooled. Deborah Levy is a formidable intellectual force, and beneath the poetic and elliptical style, lurks a will of iron. Anyone who has faced life crises such as hers, will be bolstered by her honesty and her sheer resilience. Any woman trying to write – will surely be cheered on by the example she sets.
Two scenes stand out in particular, in a characteristically short but richly anecdotal memoir. Strapped for cash, Levy takes to using an electric bicycle to get around London. It is heavy and cumbersome – and requires hauling through bushes from its hiding place behind a neighbour's shed, where she retreats from her noisy, unpleasant new flat, to do her work. She rides it to a high-powered business meeting one day (a film option on one of her books, no less!). But the bike chain jams, and she ends up with black grease all over her hands. Somehow she makes it, scrubs up, and sits through a difficult session. Afterwards she goes to a café for "a much-needed espresso", where she looks in a mirror on the opposite wall. "This is where I discovered that I had sat through that meeting with three small muddy leaves stuck in my hair… It was not a good look… Working in a shed had its problems when it came to grooming."
"So evocative, so essential"
Although the marriage breakup brings her low, it is her mother's illness and death which nearly finish her off. In her last weeks, her mother cannot eat or drink. But Levy discovers that she can lick a particular sort of ice lolly, and it gives her huge relief. Levy's local newsagents, owned by three Turkish brothers, are the only place that stock them, and Levy, mute with stress and grief, and unable to explain why she is shopping for lollies in the dead of winter, regularly raids their freezer for exactly the right taste. Lime or strawberry or orange, in that order. One day, on what turns out to be her mother's last day alive, there are none of the tasty ones left, only a horrid bubblegum flavour – and Levy goes mad with rage, shrieking at the hapless shopkeepers for their incompetence. It is only after her mother's funeral that she can bear to go back into the shop and explain her behaviour to them – and to apologise. They, in turn, are mortified, wringing their hands in dismay. A little while later, the youngest brother returns from a holiday in Turkey, and hands her an exquisite little white cup with an ornate silver lid, in which to pour the beloved Turkish coffee that she also buys from them. "I understood that it was a gift of condolence."
There is politics in this book, a-plenty: it is a discourse on women and ageing; on the casual unkindness of a male-orientated world; on the impossibility – and moral imperative – of a creative life. But to me, it is these small quotidian details in Levy's account, and the sheer humanity of them, which render her writing so evocative, so essential. Despite her being such a well-known and successful writer, her struggle, which she is not afraid to share with us, is all-too ordinary – very female, very touching, somehow ennobling. Her talent meanwhile, remains prodigious.
'The Cost of Living' by Deborah Levy is published by Hamish Hamilton, £12.99 hardback