Five Getaway Ideas for Winter
As the festive season approaches, and Christmas adverts are already beginning to appear on television, your mind might be drifting off towards the notion of a holiday – to either embrace the Christmas spirit, or avoid it altogether. With a boom in staycations across the country, demand is high for a breath of fresh air in the UK – and there's no better time than the present to think about your Winter getaway. Here are a few locations for you to consider, brimming with charm and activities.
Woodstock, in The Cotswolds
Woodstock is a picturesque town and UNESCO Heritage site on the outskirts of Oxford, the birthplace of Winston Churchill and home to the breath-taking Blenheim Palace. Woodstock is a perfect place for a wintry retreat, built on 900 years of hospitality and surrounded by beautiful scenery. Come for the historical architecture, and stay for the festive delights: the Woodstock Christmas Fayre, or Blenheim Palace's own Christmas installations – including the beautiful Tunnel of Light and woodland Laser Garden.
Cley Marshes, in Norfolk
The Cley Marshes are a fantastic nature reserve on the Norfolk coast, protecting natural wildlife since its recognition in 1921. They offer spectacular sights of rare and endangered species, from the water vole to visiting migrant birds like the Great Snipe. Boat trips are available for the adventurous, and the nearby recreation centre offers all manner of amenities for visitors.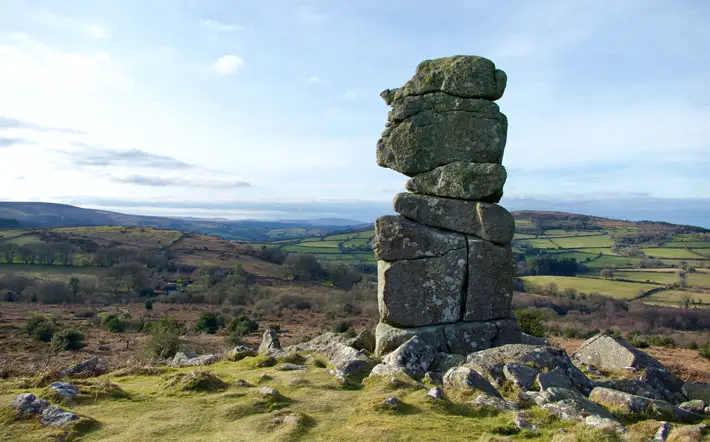 Dartmoor, in Devon
Dartmoor's National Park is a vast affair, with diverse landscapes and even more diverse wildlife. You can explore rock formations millennia old, find evidence of early man and the Bronze age, and get lost in myriad rainforests – all in a day. Dartmoor is also home to a zoo for the young ones! As far as staying is concerned, using your motorhome to travel Dartmoor and utilising one of its many motorhome camping sites would be the best course of action.
Northumberland
If you're looking for somewhere to get sucked into, Northumberland is the place. A county that is home to East Cumbria, north County Durham and the beautiful historic market town of Alnwick, you'll be spoilt for choice – and there is no one way to choose. Alnwick, aside from its historic roots stretching back as far as 700AD, is also home to filming locations for Harry Potter and Downton Abbey. Whichever way you choose to go, Northumberland in winter is a wonderful place.
Shrewsbury, in Shropshire
Shrewsbury is a Tudor town located in the West of England, and an excellent choice for a more vibrant Christmas experience. Shrewsbury's own Winterfest is brimming with activity, from Christmas markets to Winter fairs, Christmas lights to chocolate festivals and more to see besides.