Explore the UK this Summer
As the world opens up for travel and we can start planning and booking trips once more, it is a popular time for pinning down travel plans. Best of all, you don't have to travel too far to make the most of your holiday time. There are plenty of great destinations right here in the UK. Explore the scenic Cornwall coastline, take a hike in mountainous Scotland, or enjoy the cosmopolitan vibe and city sights in London. If you're not sure where to visit, take a look at some travel reviews like the description of Sandown in our Isle of Wight travel review. This ideal family destination is great for anyone who enjoys the great outdoors. With plenty of scenic walks and parks, the historic Carisbrooke castle, plus activities like the Skynets at Sandown Gardens, there are fun activities for adults and kids alike. Scotland and Wales also have a lot to offer when it comes to outdoor holidays and hiking trips.
If you prefer the buzz of a more urban holiday, our city of Winchester travel review may be of interest. Visit the stunning Winchester Cathedral and explore the skies at the Winchester Science Centre Planetarium. Winchester is also a great place to simply enjoy a nice pint in a quaint, relaxed pub.
Getting Around
The UK's excellent railway network makes it easy and quite simply, a pleasure to get from A to B and reach your holiday destination. A train is the perfect place to relax and watch the countryside roll by or daydream by the window with a good book and a nice snack to hand. Travelling by railway is one of the best ways to get around and any trip to Wales, Scotland, or England can be taken by train. Some key considerations to keep in mind when planning a trip include the following:
• Considering night trains could be a great idea if you are hopping from place to place and trying to cover multiple destinations. This helps save on accommodation costs and lets you make the most of your holiday time. If you are considering travelling overnight, check out the UK's best overnight trains, according to Forbes magazine.
• Try to pack light where possible. Less luggage makes for a more comfortable journey when travelling without a car. A backpack can be easier to travel with than a suitcase.
• For longer train journeys, an eye mask can help you unwind while on the move.
• If you are not a fan or reading books or magazines on a train, podcasts and audiobooks are a great alternative and can be very relaxing to listen to.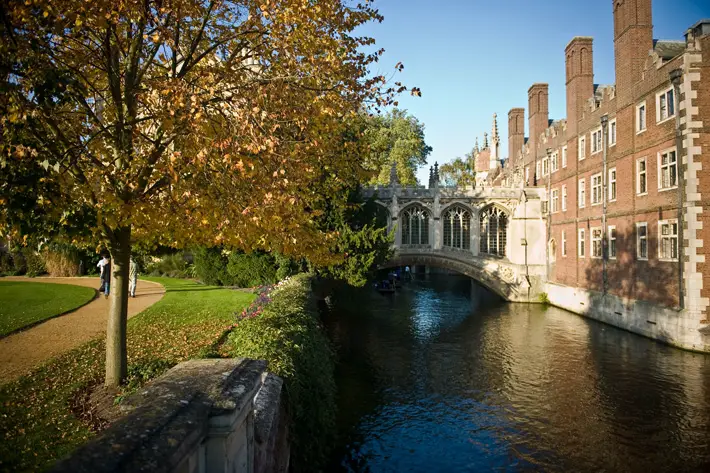 City Breaks in the UK
The UK is famous for its beautiful coastline and pretty beach towns like Brighton, Margate, Bournemouth, Whitby, and Tenby to name a few. However, the cities of Bristol, Manchester, Liverpool, Cambridge, and London are excellent locations for anyone who loves an urban setting for their summer break. London is a particularly exciting place to visit. With attractions like the London Eye, the British Museum, the Tower of London, Buckingham Palace, and the National Gallery, you'll be spoilt for choice when it comes to planning your itinerary. London also has a great range of bars and restaurants to choose from, as well as the best high street shops in the country. It also has a vast range of accommodation options at various price points. For more tips and ideas on where to stay and go, and a few off-the-beaten-track suggestions, have a look at our article about what to do if you have 48 hours in London.
Whether you are planning a long, two-week break or a short, relaxing weekend getaway, the UK truly does have it all. Although there are many options for getting around, travelling by train is comfortable and relaxing, and is highly recommended for a UK break. You can reach most of the UK's cities and towns by train, as well as some smaller villages that may be more secluded. If you are planning a nice getaway that is perhaps closer to home than Mallorca or Tenerife, research the options around the UK and you're sure to find something to suit.