How To Find The Right Vape Pen For You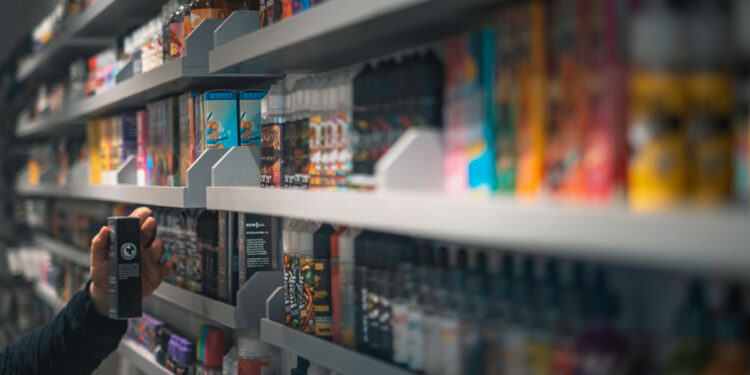 There are a multitude of reasons that people choose to start vaping, and if you're new to the vape scene, you might be wondering what the best choices are for your next device. From e-cigarettes to the larger mods, there's plenty to choose from and a lot to think about. First and foremost, you're going to want to decide why you're picking up a vape pen, and then it's time to decide on the right choice for you.
What Are Your Reasons For Vaping?
There is no right or wrong answer here. After all, you're free to make this decision for yourself. But you should figure out exactly why you're going to be getting into vaping so you can decide on the right vape to suit your requirements. Are you doing it to quit smoking? Perhaps you're looking to try CBD oil to help manage anxiety? Or maybe you're looking to enjoy vaping as an experience in itself. Whatever your reasons, you should still speak to your doctor before making the choice to get your first vape. There are still potential health risks to vaping, and you should be aware of these to make an educated decision. So, what device should you consider getting?
E-Cigarettes
When quitting smoking, it can feel strange to switch to a larger device that required a completely different grip and also a deeper, more intense inhale. There are a number of different "e-cigs" out there including some disposable ones. Sadly, of course, these aren't overly good for the environment. The strength of these smaller devices may not be as powerful as a proper vape pen, but their smaller size is far more familiar to smokers, providing a much easier stepping-stone on the path to quitting. They're also very simple to use for those people that are a bit hesitant to start working with the slightly more complex pens.
Vape Pens
Probably the most common choice for people looking to handle their nicotine addiction, vape pens are a great alternative to smoking. The good thing about vape pens is that they can serve to train you out of the habitual smoking movements, whilst still providing a somewhat familiar experience. There are constant additions to the vape scene, with new vapes being designed and manufactured all the time. To get an idea of the varied choices available, the E-Cigarette Direct website stocks some of the best new vape products on the market. This includes new pens but also some of the best e-liquids that are taking over.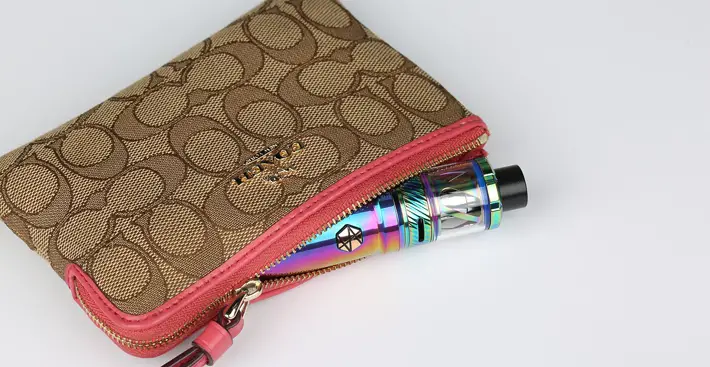 Choosing to vape means that you're also benefitting from far fewer chemicals getting into your system than you would if you were smoking tobacco. Slightly more awkward to carry around than an e-cigarette but not enough to become an issue, these devices have a much better strength to their smaller counterparts, as well as a much longer battery-life. You'll experience a higher amount of vapor production as well as being able to choose from an ever-growing range of flavours.
Box Mod Vapes
You're likely to have seen a box mod at some point when you're sat in a smoking area at a bar. They're larger devices that literally contain a box-like section, giving a bulky and unsubtle appearance. These large vapes tend to have a much better battery life and are far more powerful than smaller pens. Some even come with removable batteries that can be switched out and recharged to avoid being caught out with no power. They also often have settings that can be edited to better suit the user.
These settings help to provide you with better control over your vaping experience, whether you're looking to get a fast, quick hit of vapor, or a subtle, more drawn-out inhale, similar to smoking a cigarette. You'll also have access to a means to monitor battery levels instead of simple flashing lights that you tend to find on smaller pens. These box mods come in a stunning variety of models, colours and designs, and choosing your favourite might take some time.
Other Types Of Vapes
There are a few other types you can find, including mechanical mods, "squonk" mods and slimline mods. Mechanical mods, for example, tend to be used by those that are aiming to create large clouds of vapor, and don't contain any form of electrical elements except for the battery. Mechs are often considered to be quite an arrogant choice for someone that vapes due to the size of the clouds that users create. However, it is argued by some that the quicker speed of heating the vape liquid inside the device is the reason for using a mech mod, as it also provides a better temperature, density and flavour of the vapor.
Whatever you choose, it's important to conduct plenty of research and listen to other vapers to find the right device for you.