Malmaison, Leeds – Hotel Review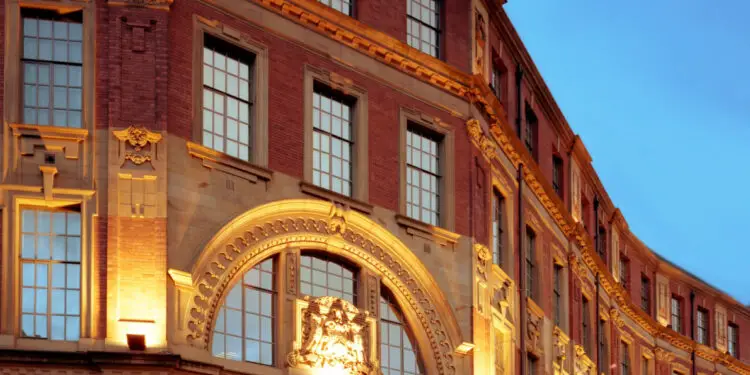 By Rachel Howard
With Covid restrictions lifting, life returning to some degree of normality and the summer months in full swing, thoughts are undoubtedly turning to packing a suitcase and getting out the house for a few nights. But if jumping on a plane isn't quite up your street this year, don't fear, as a city break a little closer to home could be just the ticket.
In an effort to boost post-Covid tourism and encourage people to consider a staycation, Visit Leeds has teamed up with a number of hotels across the city and surrounding area to offer some fantastic deals, and in true Yorkshire style – it won't break the bank!
The hotels are divided into three categories – A, B and C on a "pay for 2 nights, stay for 3" basis (subject to terms and conditions)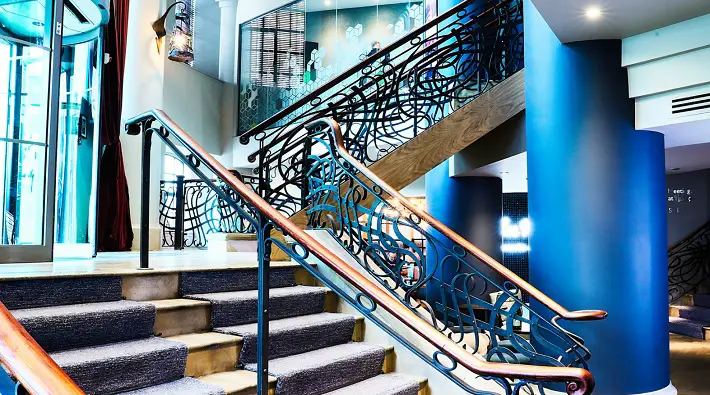 "Beautiful Victorian building"
'A' hotels are offering a package of 3 nights for £120; 'B' hotels are available for £160; and 'C' hotels are £200. Many well-known chains are taking part, including Ibis, Jurys, Park Plaza, Radisson and Crowne Plaza. But it is Malmaison that takes my fancy, so I head over to Leeds to sample a one-night stay and see what they have to offer staycationers this summer.
Malmaison has been part of the Leeds hotel scene for more than 20 years. Located in a prime position on Swinegate, it is a stone's throw from the shops, bars and restaurants that help make Leeds one of the most thriving and cosmopolitan cities in the UK. Housed in an imposing and beautiful Victorian building (the former Leeds City Tramways Office), the hotel underwent a complete refurbishment in 2015 and is now a modern, sleek and stylish establishment attracting everyone from business people, tourists and even a few celebrities.
Our club room is on the fourth floor and has a masculine, industrial feel. Graffiti-style art work adorns the walls, and the black furniture is probably not to everyone's taste, but the king-sized bed is one of the comfiest I have stayed in, and everything is impeccably clean – especially important in these times. Even though the refurbishment took place six years ago, the room still feels fresh with not even a hint of wear and tear.
"Vibrant and quirky"
The bathroom isn't huge but has everything you could need, including a powerful shower and some of the best smelling toiletries I have come across in a hotel. Two huge windows provide a view of the hustle and bustle of the city – but at no point can we hear anything from in the room – another box ticked.
Rooms come in various categories, ranging from a Cosy Room, complete with flat screen TV, hairdryer and minibar, through to Club Rooms with coffee machine and robe and slippers, and then top of the list is the Signature Suite, featuring a vibrant and quirky Art Deco interior. All rooms benefit from free wifi and 24-hour room service.
On the ground floor, along with the reception, guests can find Chez Mal Brasserie – the hotel's restaurant and bar. Open for breakfast, lunch and dinner, Chez Mal offers a varied menu including Thai sticky beef and noodle salad, chicken katsu curry and côte de boeuf. A comprehensive cocktail menu is available, as are a number of afternoon tea options – perfect for a mid-shopping break!
"Perfect setting"
Having slept wonderfully in our luxurious bed, we head down to breakfast in the brasserie and enjoy a mix of continental and full English offerings. The continental buffet includes freshly baked pastries, cereals, fruit and yogurts, while the full English features grilled kippers, eggs Benedict, smoked salmon and creamy scrambled eggs. We both opt for the full English and happily devour every last mouthful. The potato croquettes are an especially nice alternative to the standard hash brown.
As we check out and head back towards the shops – all to help boost the economy of course! – I come to the conclusion that the Malmaison is the perfect setting for a Leeds-based staycation. It's luxurious enough to make you feel like you've had a proper break, and in the perfect location for exploring everything the city has to offer. And it's not all about the shops… Leeds is home to the City Art Gallery, the Royal Armouries, Leeds City Varieties Music Hall, not to mention numerous music festivals and some of the best restaurants in the country. So when a hotel offers you three nights for the price of two in this fantastic city, you'd be a fool to turn it down.
Malmaison Leeds, 1 Swinegate, Leeds, LS1 4AG
01134260047
malmaison.com