Tips On Finding Luxury Smelling Fragrances On a Budget
In light of the current economic climate the vast majority of people have never been keener to keep a tight hold of their purse strings and make every penny count.
While this attitude is to be applauded it shouldnt mean that you need to completely go without the occasional indulgence.
In reality, with a small amount of research and by being willing to consider differently branded or non-branded fragrances you can actually end up with an amazing selection of scents at incredible prices.
There are a few, easy to implement tricks and hacks that you can use to help you get some special and delightful fragrances at knock down prices, which means that not only will you smell great but you will do so without breaking the bank.
Buying Online
This might sound like an obvious route to take to get your hands on some affordable fragrances but there is no doubt the more retailers you look at the more likely you are to find great deals.
Rather than trudging along your local highstreet and only having a handful of retailers available for you to look at, the internet provides you with the ability to see retailers from all over the world, all competing against each other, and all equally desperate to have your custom and therefore much more likely to offer you a better deal.
Doing research on the internet from the comfort of your own home, is less labour intensive than individually visiting the physical outlets in your local town centre and you vastly increase not just your outreach and ability to see more retailers but also the chances of finding a bargain.
Additionally, it's important to remember that not all deals on the internet will be on the first page of search results and it's crucial that you click on to the next pages and peruse their offers as well.
Statistically very few consumers bother clicking past the first few pages of results and as such you could be passing up some incredible deals just for the sake of not clicking on to the next page.
Vouchers & Discount Codes
One way to really take advantage of online deals is by further reducing the price by using discount vouchers and codes.
It's always worth checking online to see if there are any discount codes available that can further reduce your fragrance of choice and many of the sites that list these discounts, don't even require you to sign up to their site to access them.
To get access to some really substantial discounts, occasionally these discount sites will ask you to sign up to their email list or become a member and for the sake of taking ten minutes to provide some generic contact information, these deals can be well worth it.
If you are happy to provide your contact details and sign up to memberships of perfume retailers this is yet another way to get select offers and discounts available to only those listed on their mailing lists.
Some of the biggest perfume retailers around often email exclusive discounts and offers to their members as an incentive to get you to splash the cash, this is a super easy way to get your hands on your favourite fragrance without paying over the odds.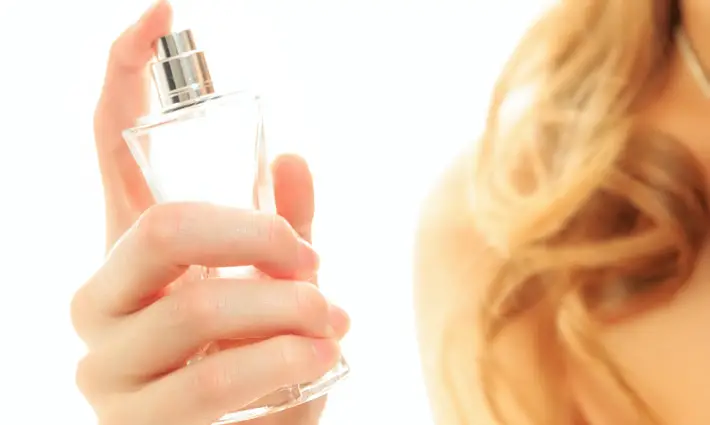 Top Deals & Sales
On the other hand if online shopping isn't your thing or you just love the feeling of perusing all the offers in person, there are still lots of ways to get significant discounts on your favourite scent in person
There has never been a better time for in person shopping than now when you consider the economic situation on your average high street and how keen retailers are to have you as a customer..
Many of the big high street stores are more than willing to drastically cut prices to draw customers in and beat their rivals across the street.
From your standpoint this means that you can capitalise on this desperation and try and get your hands on some pretty incredible bargains.
Never forget that these stores want your custom and as such you should not be afraid to push your luck and ask for a further discount.
Many cultures find haggling not just acceptable but a practice to be actively encouraged, whereas in the western world many customers find this to be embarrassing or even rude.
But this just isn't the case, there is no harm in asking for a bit of special treatment as a customer and the worst these stores can say is no.
Whilst some large stores are unable to offer these on the spot reductions due to pricing being decreed by head office, small, independent retailers are normally more amenable to offering special deals and will happily reduce the price of a product to get the sale.
Seasonal Treats
Another excellent tip is that by holding off purchasing any fragrances until a seasonal holiday, you can take advantage of the short term discounts that many retailers offer at these times.
Obviously the main holidays where you are likely to pick up perfume deals are Christmas, Mothers Day and of course Valentines Day.
Whilst shopping at these periods can be hectic and uncomfortable, in many cases the amazing deals on offer make it all worthwhile.
Affordable Top Quality Scents
If you are looking to buy perfume at other times of the year though and want to not spend too much, there is another option that can help you get your hands on top quality fragrances at jaw dropping prices.
Why not try branching out and purchasing a perfume from a similar but more affordable fragrance line.
Recently, many new and innovative perfume manufacturers have emerged on the market and made a name for themselves by offering fragrances that are similar in terms of tones, notes but are much more affordable than more well known, big name, branded perfumes.
Many consumers find these scents so similar to the more established fragrances that they actually have trouble differentiating between them.
Not only have these perfumes been just as meticulously created as the big brand names but they also come prepacked in slick, modern presentation boxes that look great in anyone's perfume collection.
The really winning point about these fragrances though is that they don't come with the celebrity endorsements or associated massive advertising campaigns and as such retail at almost unbelievable prices.
In addition to the low, low prices that these scents are normally sold at, some retailers offer further discounts that make this purchase a deal not to be missed.
For instance, FM Fragrances offers a 33% lifetime discount on all Federico Mahora fragrances when you sign up through their website.
An incredibly ebay way to get your hands on the scents that are so similar to your favourite perfumes you will have trouble telling the difference, fmfragrances.com allows you to be confident that you are getting the best possible deal on your perfume.