Chez Mal, Malmaison, Leeds – Restaurant Review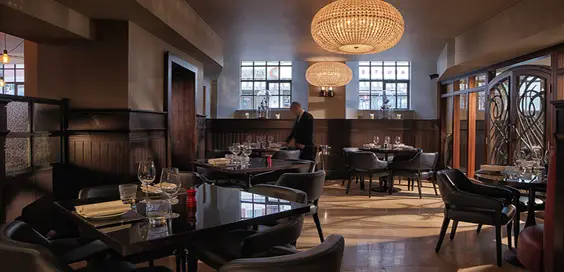 By Katie Leon
My husband and I arrived at The Chez Mal bar on a Wednesday evening. It was uncharacteristically warm for October but we were still looking forward to sampling some heart-warming autumnal fayre. We were there to sample the prix fixe menu, offering two courses for £19.95 or three courses for £24.95. The menu has much of you want to see for the season including game, pomegranate and pumpkin.
We arrived at 6:30pm and were the second table to be filled. The atmosphere was cosy and relaxing, with dim lighting and relaxed music. It was slightly on the dark side which made it less easy to see our food but not so dark that it was uncomfortable. We took a table at the back of the restaurant which meant that one of us was sitting on a bench-style seat instead of chair, which was a little bit low but not uncomfortable enough to affect the experience. Most other tables had chairs, with only the tables at the back using low seating.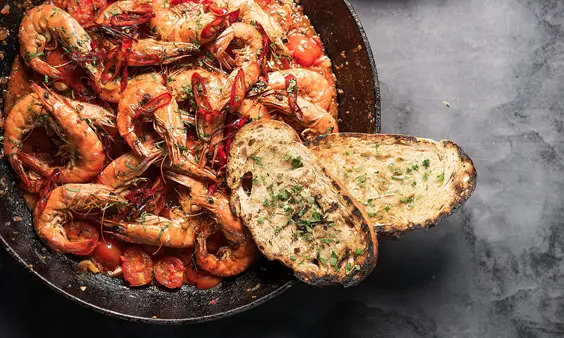 "Nice and seasonal"
We were shown our menus and the wine list. I really liked the layout of the wine menu as it lists the bottles in ascending price order so that you can select a wine within your budget at ease, giving you a few options per price. We opted for a Malbec to suit our food choices.
My husband and I both ordered the same food options. Starting with Game croquette, venison, guinea fowl, duck & pheasant, apricot, apple & cranberry salad. This came as one large croquette with a side salad. The croquette itself was delightful, lovely and crispy on the outside and packed full of meaty game. The accompanying side salad was nice and seasonal with plenty of apple. For me this dish was an absolute highlight of the meal.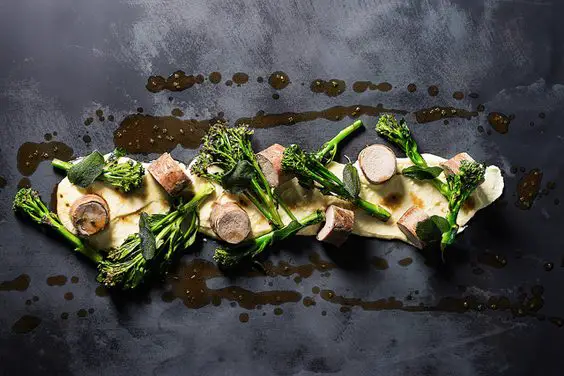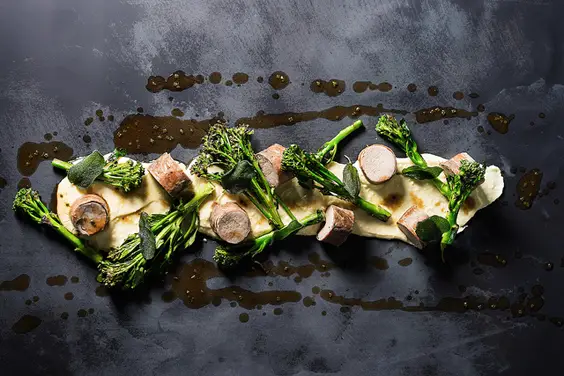 "Generous portion"
For main we chose Crisp West Country lamb, chickpea, roast pepper and apricot tagine with harissa mayonnaise. This was a generous portion, heavy with lamb and chickpeas. It was a tasty dish and there was a good amount of lamb, however, the cut was rather fatty and it would have been nice to have more lamb meat.
There is a selection of desserts on the prix fixe menu, however, we were advised that we could swap in any of the desserts from the a la Carte menu, which is a nice touch. I deliberated over the pumpkin pie and spiced pineapple tart tatin but in the end, I couldn't resist ordering baked pumpkin pie with maple cream.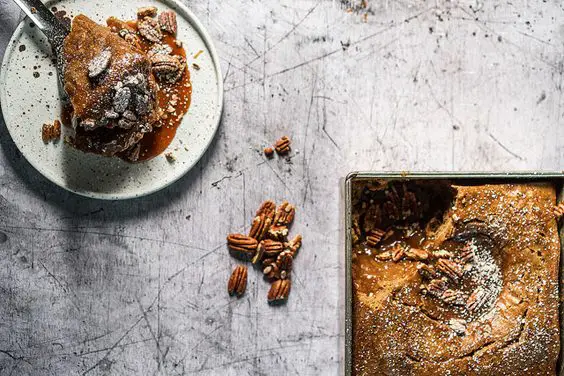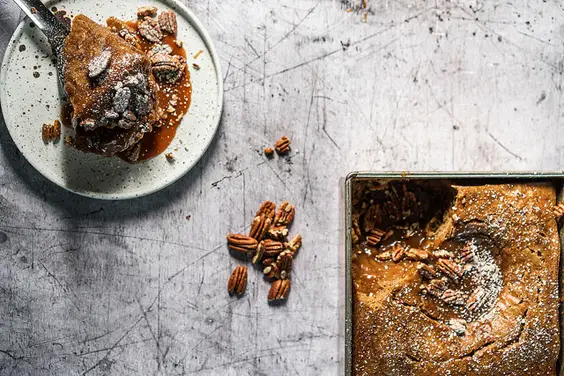 "Popular venue"
This particular dessert was incredibly sweet and would have worked better with ice cream rather than a sweet cream as it felt quite heavy. The spices were lost in the sweetness for us, which was a shame. What I loved about this dessert was the pumpkin seed brittle that laid across the top of the pie. This is something I've never tried before but can't wait to make some of my own!
As the evening progressed, the restaurant filled up until nearly all the tables were occupied – Chez Mal is certainly proving to be a popular venue. I did have a gander at the Autumn cocktails which looked incredible, I can't wait to come back and have some of those! The service was a little slow at the beginning but the staff were attentive and checked that everything was okay with each course.
Overall, we had a lovely time enjoying a pleasant seasonal menu in a comfortable and cosy atmosphere. The prix fixe menu is good value for money and offers plenty of choice but if you want more then the a la carte has a few extra treats.
Chez Mal, Malmaison Hotel, 1 Swinegate, Leeds LS1 4AG
Opening Times:
Lunch: Monday to Saturday 12pm to 2.30pm
Sunday lunch: Sunday only 12.00pm to 4pm
Dinner: Monday to Saturday – 6pm to 10.30pm
Sunday 6pm to 10pm
0113 426 0047
malmaison.com