The History of Huddersfield Trolleys and Buses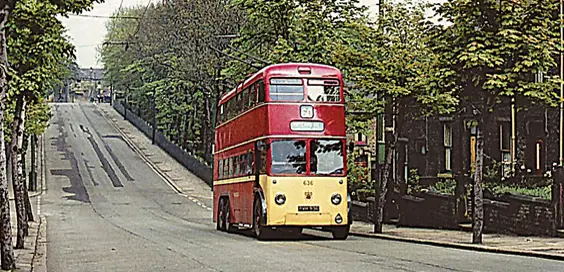 By Michael Berry
In the early days of tram operations, the local borough or corporation would lay tracks that would carry the trams, while the cars would be operated by private enterprises. All this changed on 11 January 1883 when Huddersfield Corporation was given government dispensation to operate its own system. the last Huddersfield tramcar operated to Brighouse on Saturday 29 1940 and no vehicle survived into preservation.
In 1933 a corporate regeneration of the transport system was undertaken when the Corporation opted to replace its ageing trams with trolleybuses. Such importance was placed on the trams (and then trolleybuses) that it was a rare sight to see a motorbus in the centre of Huddersfield before the early 1960s. After 1960, however, the Corporation converted to diesel motorbuses.
In a nostalgic look back on the trolley and bus services of the town, Michael Berry looks at the history and demise of the Huddersfield system. Here, we look at a snapshot of the various transports through the years.
BEC electric SB60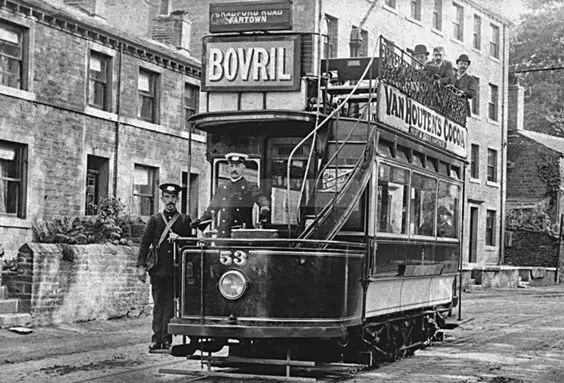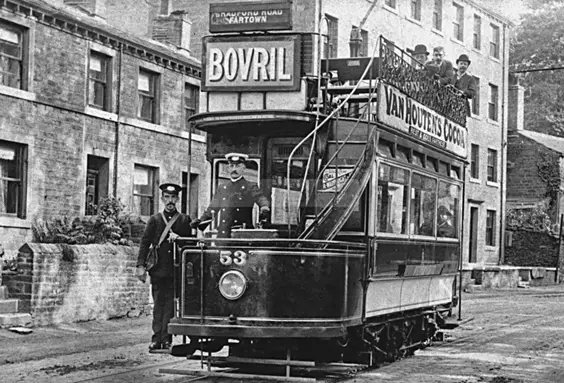 This BEC electric SB60 truck was delivered in 1902, and was later converted to top-cover arrangement. (HPTG Collection).
Maudslay charabanc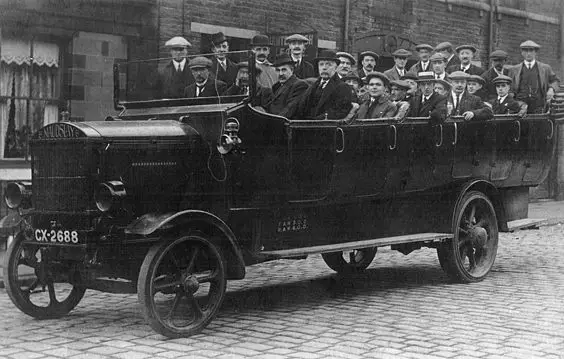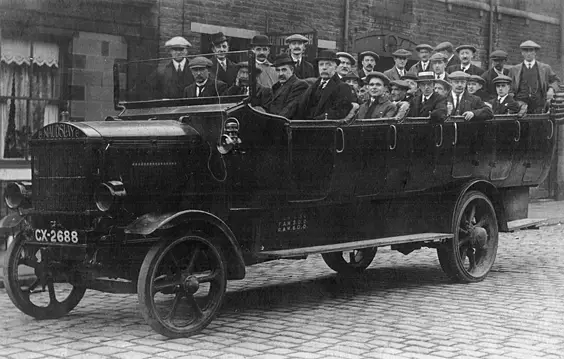 Although unclear who actually owned this Maudslay charabanc, its inclusion shows the original basic form of motorised passenger transport. (HTPG Collection)
In Paddock Head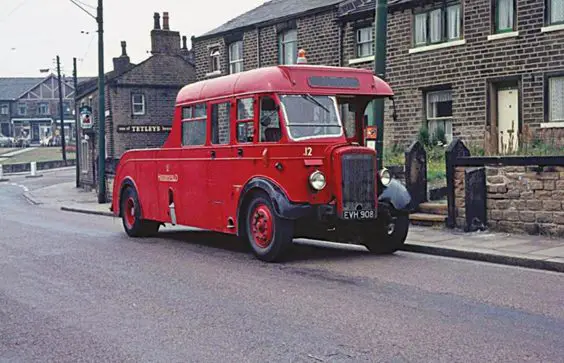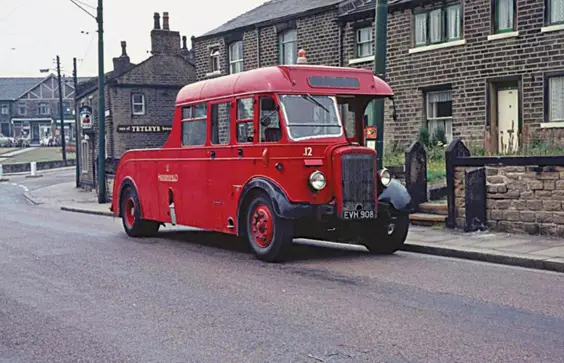 A converted No. A12 (EVH 908), originally from the 1950 batch of Willowbrook B34R-bodied Daimlers bought by the Huddersfield Joint Omnibus Committee (JOC). (HTPG Collection)
Brush Interior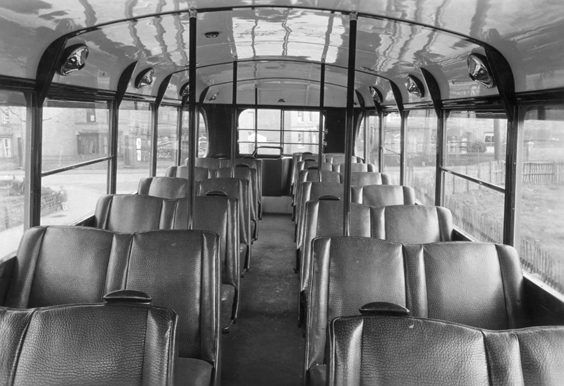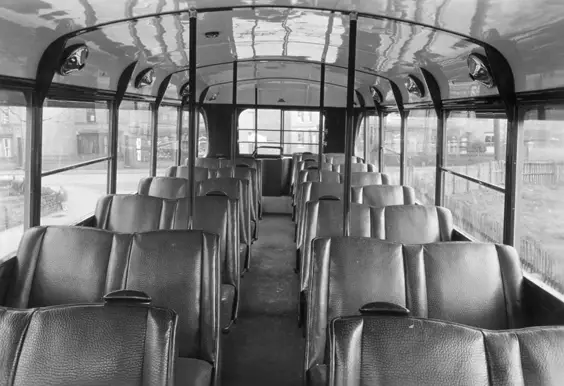 The craftsmanship on the Brush vehicle interiors was something to be admired. (Brush/HPTG Collection)
1938 Karrier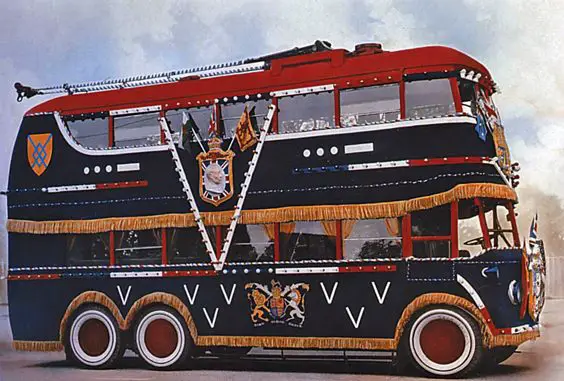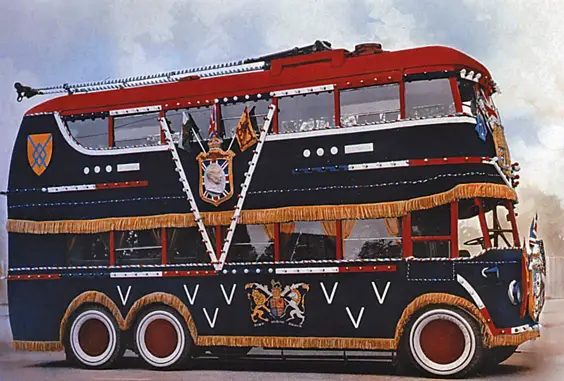 Trolleybus No.72 (AVH 472) was a 1938 Karrier with Park Royal bodywork and was renumbered 472 in 1942. (HTPG Collection)
The Switchback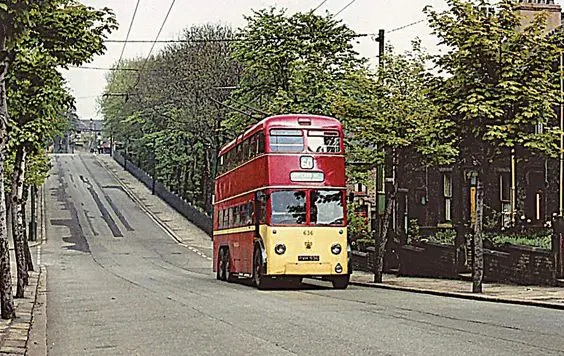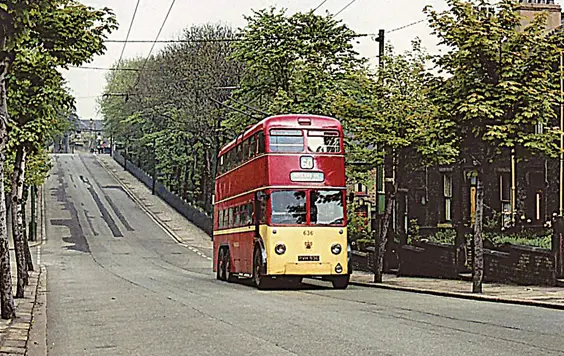 Service 60 ran from Viaduct Street through to Crosland Hill. At Birkby Hall Road trolleybus No.636 is heading to Birkby having just passed Norman Park (on either side of road behind). The stretch of road was known locally as the 'switchback'. (HTPG Collection)
Football Specials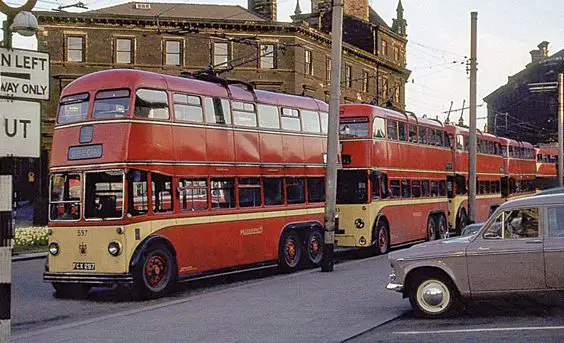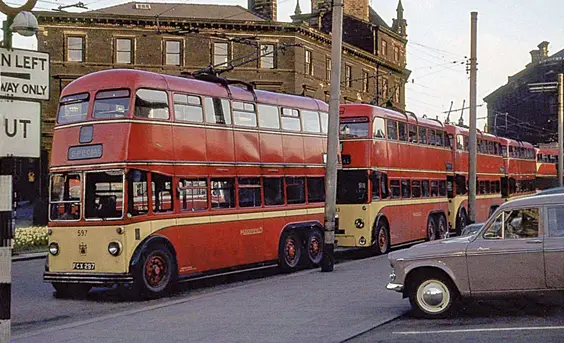 A line of trolleys and a motorbus on special service at St George's Square. This was usually the holding area for football or ICI specials. (HTPG Collection)
Streamlined Taxis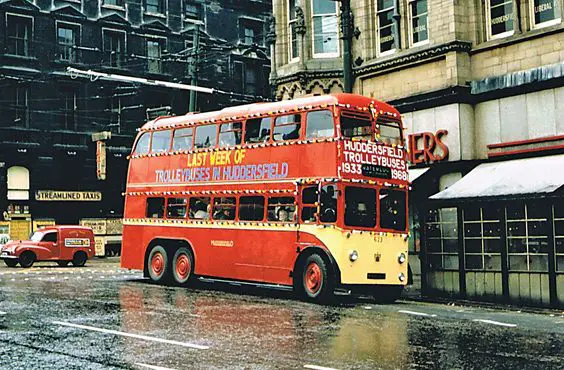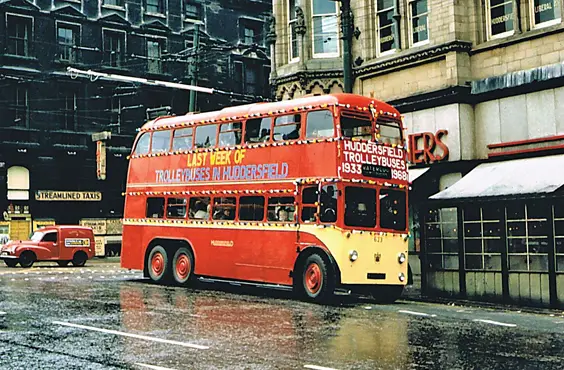 No.623 stands in Westgate Huddersfield bound for Waterloo from Outlane. Streamlined Taxis in Railway Street (background) is where author, Michael Berry, began his career as a motor mechanic, working for their engineering division, John Broderick in Leeds Road. Another Streamlined Taxis/Bus firm exists today, operating from the old Hanson Bus depot in St Johns Road. (HPTG Collection)
Leyland Titan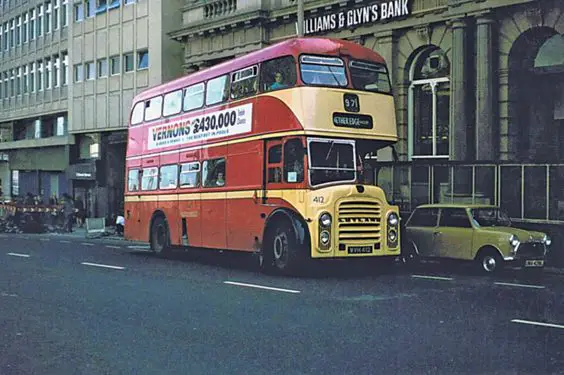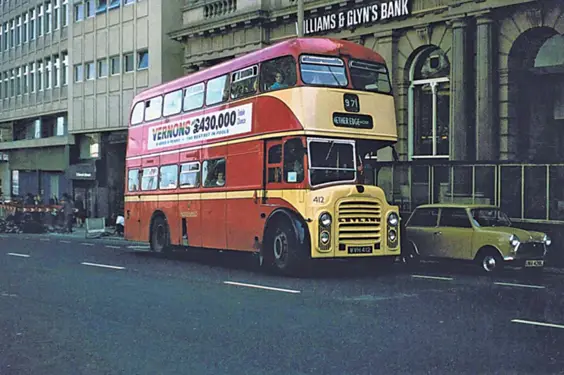 Far from home. Leyland Titan No.412 is on the Nether Edge service while on loan to Sheffield Corporation. (HPTG Collection)
'Huddersfield Trolleys and Buses' by Michael Berry is published by Amberley Publishing, £14.99 paperback, ISBN: 9781445676784