The Art of Being Bill by Ezra Croft and Jennifer Raiser – Review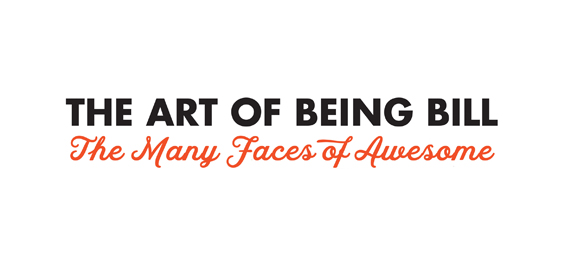 By Roger Crow
Bill Murray's face looked older than his years when he enjoyed his first blockbuster in 1984 with the peerless Ghostbusters. Little wonder artists were so enamoured with his hangdog expression and that glint in his eye. He was a dream for any illustrator, and those features only improved with age.
Having recently watched Lost in Translation again, I became fascinated by that visage once more, drawing frames from Sofia Coppola's indie classic, and revelling in THAT face. At the same time I became aware of The Art of Being Bill: The Many Faces of Awesome, Ezra Croft and Jennifer Raiser's book in which assorted artists also rendered assorted versions of Bill.
In an attempt to capture whatever quality it was that makes Murray more fascinating than another actor of his generation, there's a chance to look back at some of my favourite films of all time. Not just the fact they feature Bill. His Peter Venkman, paranormal investigator, was the standout star of Ghostbusters, and it's hard to imagine the film without him. That perfect mix of cynicism, charisma and world-weary charm etched on his features.
"Beautifully crafted"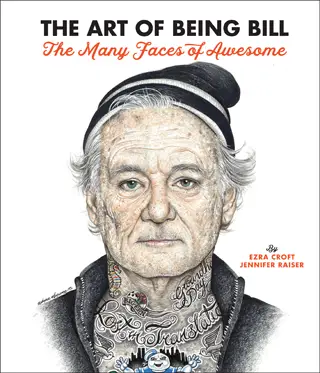 But as a movie obsessive, I'm one of the few folks who probably recalls The Razor's Edge poster at my local fleapit. That follow-up to Ghostbusters was being touted as THE film of 1985 and vanished without a trace. Seeing the poster again after all these years is a welcome trip down memory lane. The accompanying text on the page-long tribute is beautifully crafted and reminds us that Murray was so fed up with movies after its poorreception that he took four years off.
Obviously that might have been a different story had Ghostbusters not been such a smash, but imagine all the other indie gems he could have turned out between 1985 and 1987. When he returned with Scrooged, an engaging 1988 OTT version of A Christmas Carol, the hiatus obviously recharged his batteries. Alas, the accompanying text could have done with a second look. Director 'Frank' Donner? Richard Donner surely.
However, niggles aside, this is a must for any follower of one of the most iconic American actors of his generation. I never tire of Ghostbusters, Groundhog Day and Lost in Translation, while some of his lesser known movies such as St Vincent are fascinating curios. And Broken Flowers is a masterclass in minimalism. Even though I disliked it, watching a thespian doing just enough on screen to keep breathing is magnetic.
"Wonderful volume for any fan"
Seeing Murray represented in a variety of media, with some often random leaps of imagination is a joy. And there are some wonderful touches with peripheral details, such as the inside page pattern being a homage to Bill's golfing jumper in Zombieland.
And if nothing else, you get to see a pixel-spewing groundhog assaulting Murray's time-loop cursed Phil Connors, one of my favourite characters of all time.
Like Thrill Murray (the Bill Murray colouring book) which left a friend perplexed when I bought him a copy a few years ago, this won't be for all tastes. However, it's a wonderful volume for any fan of the monumental man. Random, bizarre, and unexpected, a lot like Murray himself.
'The Art of Being Bill: The Many Faces of Awesome' by Ezra Croft and Jennifer Raiser is published by Race Point Publishing, £16.99 hardback