The Belting Inheritance by Julian Symons – Review
By Rich Barnett
The British Library's series of re-published British crime stories has been well received, opening up a raft of titles to a whole new readership. Its popularity is such that the Waterstones branch in London's Piccadilly has a permanent display of them on its ground floor, enticing a new generation of readers wanting to explore this highly-regarded school of novels.
While many of those re-published works hail from the 1920s, 1930s and 1940s, The Belting Inheritance breaks that decade mould, being published in 1965. Just a year after mods and rockers clashed on the Brighton seafront, and Harold Wilson had become Prime Minister, Symons' dark and enthralling story of family secrets and betrayal, mixed in with Folkestone-based Second World War German sympathisers, adds up to a genuine page-turner.
"Impostor"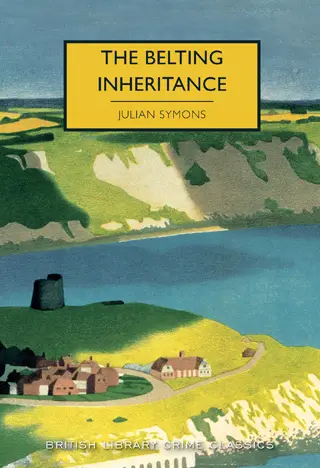 Narrator Christopher Barrington goes to live with his aunt, Lady Wainwright, who at her large house in Kent remains in a state of perpetual mourning for her two sons lost in the Second World War. Two others live her and one of those, Miles, gets on well with young Christopher.
The morbid staleness of the house and its occupants is thrown aside with the arrival of presumed-dead son David. But is this person who he says he is, or is an impostor stalking the corridors of Belting?
Young Christopher, who at the beginning of the story seems timid (to say the very least) is way more than just an observer and commentator: His relationship with Lady Wainwright truly comes in from the cold and he sets out to see if 'David' is really who he says he is.
"Highly recommended"
The story is well told and while we see the story unfold, Christopher grows up, building a relationship with Elaine, who works for the local paper. Rather than being a useless diversion it adds to the story, making it very much a product of the decade in which it was written.
With everything to like and nothing to fault – story-telling, characterisation, plot and upshot all being first-class – this is highly recommended. First Class.
'The Belting Inheritance' by Julian Symons is published by The British Library, £8.99 paperback