The Dead Don't Die (2019) – Film Review
Director: Jim Jarmusch
Cast: Bill Murray, Tilda Swinton, Adam Driver
Certificate: 15
by Roger Crow / @RogerCrow
Zombie films, if you'll excuse the pun, have been done to death. We've had every variation under the sun, from the classic George Romero offerings to meta comedies like Shaun of the Dead, and even Cockneys vs Zombies.
Jim Jarmusch has never been a director to go down the conventional route, so his take on the genre is a welcome breath of fresh air.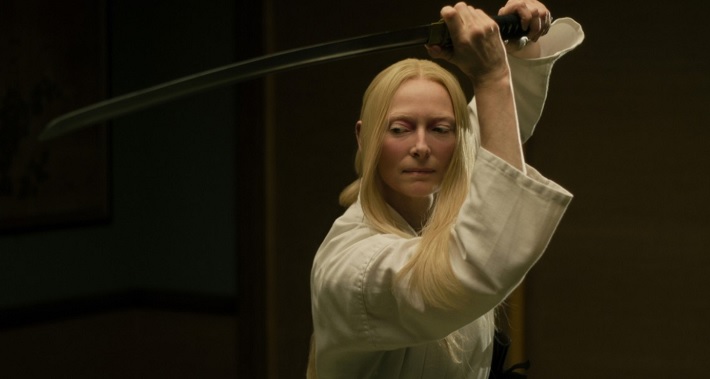 "Massive in-joke"
Bill Murray and Adam Driver are cops in a generic American town where the dead are coming back to life. No surprise there, but it's good to see how the reanimated corpses are dispatched. Naturally they unleash grisly havoc, but are destroyed with clouds of dust emanating from their wounds.
A running gag throughout the movie is the theme song, which is given an undue amount of attention. It feels like a massive in-joke between the cast and composer, but the viewer is left in the dark.
Jarmusch spins several strands in his story, so little wonder it feels like he's setting up a TV series or series of films. However, the third act feels like a huge let down as the unnaturally cool Adam Driver faces his fate, buoyed by a key bit of knowledge gleaned before the movie, while poor old Bill Murray is left in the dark.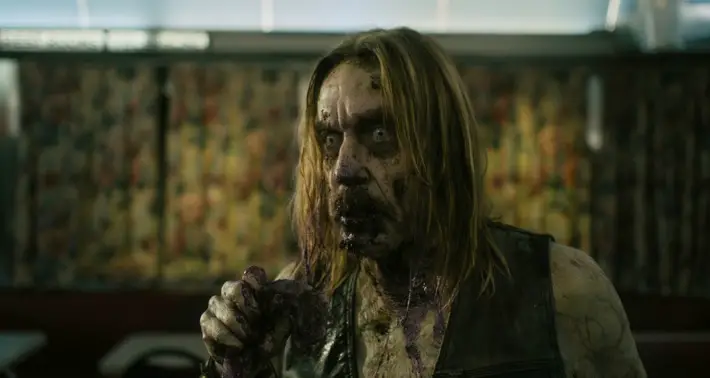 "No end of familiar faces"
When a film is this meta, you wonder why bother? Jarmusch clearly loves the genre but also sends it up, opting for an offbeat pay-off for Tilda Swinton's sword-wielding Scottish undertaker. (Never has an actor looked more like the embodiment of Michael Moorcock's fantasy legend Elric, whether by design or coincidence).
With no end of familiar faces, including Iggy Pop, Selena Gomez, Tom Waits, Chloe Sevigny, Carol Kane and more, there's plenty of talent on board. But I'll re-emphasise that earlier point. This should really be a Netflix series which sees all those peripheral characters given the storyline they deserve. (The same is true of the Coen brothers' Hail, Caesar!).
But while The Dead Don't Die doesn't slot into the typical pigeonhole of zombie comedy, it is a lot of fun, not least because Murray, Driver and Swinton are so compelling.
'The Dead Don't Die' is showing now on Sky Cinema