How to Finance a Home-based Business
Starting a business is one of the best ways to achieve financial independence. Most businesses start as home-based businesses, with Google being a very good example. Starting a home-based business allows you to cut costs because you do not need to rent space or buy expensive office equipment. The only thing that might be standing in your way is financing the business. Although the cost of starting a home-based business is quite low, there are some things you need to do to establish your venture that will cost money. If you find yourself in such a situation, there are several options available to you that can help you finance your home-based business.
Get a Small Business Loan
Many lenders and financial institutions have amazing financing options for small businesses, including home-based businesses. Most of these options offer small loans, usually less than fifty thousand pounds. These loans can be used for any business-related transactions, including buying equipment, ordering inventory, hiring new staff, or for anything else you need to get your business off the ground.
Apply for a Start-Up Loan
If you cannot find a lender who has terms you can agree with, you can also look into the government-based Start-Up loan option. This option offers loans of £500 to £25,000, which can be used to kick-start or grow your business. This loan is different from a business loan because it is an unsecured personal loan.
To get this loan, you need to have a business plan. After applying, you have to wait to see if you get approved. Start-Up loans have very lucrative payment terms because their interest rates are as low as 6% and can be repaid over 1 to 5 years. One advantage of small home-based businesses that might be on a tight budget is that there are no application or early repayment fees.
Find Passive Income Streams
Finding passive income streams is another fantastic way of financing your home-based business. You can channel all the money you make out of your passive income streams to the financing of your main business venture. Since it would be almost impossible to start an online business or any other venture that takes too much time and effort, why not look into offering referrals? Referral programs allow you to refer customers to businesses, and when your referrals become paying customers, you get a cut of what they spend, which is an incredible way to earn extra cash from home.
Ideally, you want to partner with a business that offers value to the people you refer and that has favourable terms and fast payments. Lebara is one such company that offers an attractive programme, which allows individuals to earn extra cash from home when they successfully refer someone to join their services. Earnings are uncapped, the more people you can successfully refer – the more you earn. What's more, payments are made in cash straight into your UK bank or PayPal account.
Lebara is a well-known European mobile brand, founded in 2001. Their pocket friendly SIM only plans with data, UK minutes, UK texts and 100 international minutes included, are a great choice for value seekers looking to keep control on their mobile spend. Since all their plans are 30-day rolling, one can change or cancel anytime and not get locked into contracts. There is no credit check and customers can sign up in a few easy steps – often in less than a minute.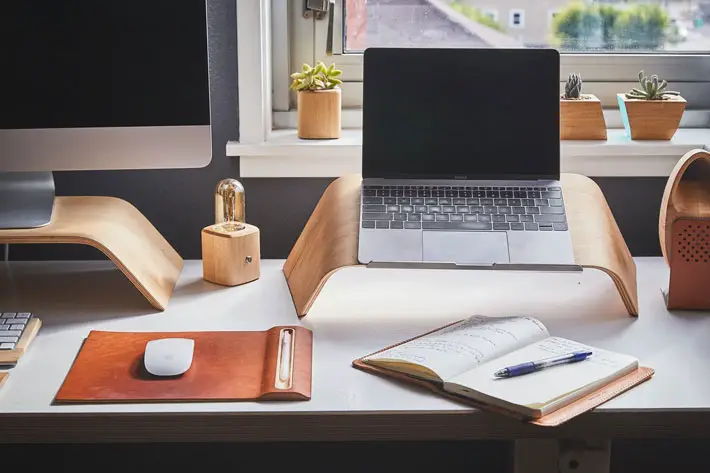 Think About Crowdfunding
Crowdfunding is relatively new, but it is another fantastic way of funding your home-based business. When doing crowdfunding, you collect money from people who contribute small amounts to your business. In return, they get early access to the products you create or discounts on the products you sell.
If you decide to follow this route, start by setting the amount of money that would be enough for your business needs. Try to go for a conservative estimate because people might shy away from contributing to your crowdfunding effort if they think you will not reach your target.
Crowdfunding has the added advantage of letting you know if people are interested in your products or services. If they are, they will gladly contribute to your small business and be eager to buy from you once you start selling.
Leasing
In some cases, you might have to save some money so that you can use that money in other areas. Leasing equipment is a good way of cutting costs and finding the money you need. If you know you will need the equipment after your lease is done, you can opt for rent-to-buy options. This is where you pay the monthly amount as usual and then pay a nominal amount at the end of your lease. This way, you can fund your business and get the equipment your business needs at the end of the lease period.
Consider Peer to Peer Lending
Peer to peer lending options have existed for a long time. If you opt for this option, you can get the amount you need to finance your business easily. Peer to peer lending allows you to borrow from other individuals with the size of the loan you get depending on who is in your network and where you get the loan from.
It is important to note that peer to peer lending networks do not lend money to businesses. These loans are structured like personal loans, which means you, not your business, are responsible for the loan's repayment.
Credit Cards
Although it is frowned upon, you can use your personal credit card for business-related expenses. Even though you might have a big enough credit limit that would be enough to finance your business, doing this comes with some risk. For example, if your business is not well-established, you might miss some payments, which could ruin your credit. Also, when you miss payments, you will be liable for the amount borrowed.
If you like, you can talk to a lender or financial institution to see if they can give you a business credit card. Your credit limit in this case can only be used for business expenses. If you think you will need more money in the future, always pay off your business credit cards in time. This will help your business have a healthy credit history and can help increase your credit limit.
Home Equity
Home equity loans are another common way of financing a home-based business. When getting these loans, you use your home as collateral for the loan. As with most other loan types, you can use these loans for personal or business expenses.
There is one caveat though; home equity loans are very risky. Remember, you are hedging your house against your business. This means that if the business is not profitable enough in a short amount of time or if your mortgage falls behind, you can lose your home.
Home equity loans have the advantage of being relatively easier to get than most other loans, and they often have favourable terms because of the collateral you put up.
Family and Friends
If everything else fails, you can always turn to your family and network of friends. The amount you get here will depend on how large your family and network of friends is and how much they are willing to lend you. This type of financing option has the very real risk of destroying families and friendships, and this is why it should be the last alternative.
When you get this loan, treat it like you would treat a loan from any other source. Discuss the business with those who lend you money and repay the borrowed amount on time.
Financing a home-based business might require that you get creative. Although it can be difficult to get financing for your home-based business, if you look hard enough, you will find some options that are viable for you and your business.