The Limits of Control (2009) – Film Review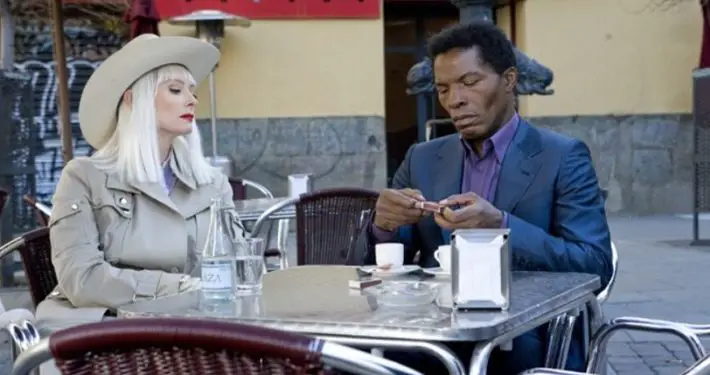 Director: Jim Jarmusch
Cast: Isaach De Bankolé, Paz de la Huerta, Tilda Swinton
Certificate: 15
by Sarah Morgan
Director Jim Jarmusch has a set of golden rules he believes film-makers should abide by. One of them is 'steal from anywhere that resonates with inspiration or fuels your imagination'. In the case of The Limits of Control, he seems to have been John Boorman's Point Blank that rocked his boat.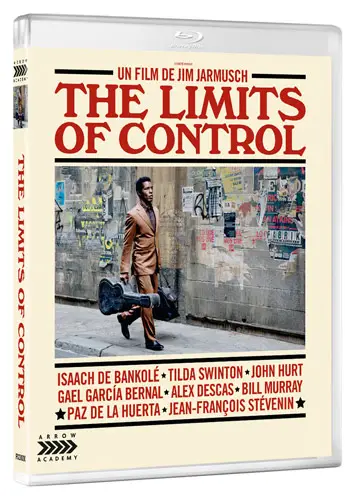 The opening credits claim it's A Point Blank Film and it features lots of scenes of its charismatic leading man walking around with purpose, as Lee Marvin does in the 1967 classic. Boorman is also, incidentally, a member of The Sons of Lee Marvin, a secret society founded by Jarmusch.
But, sadly, that's where any similarities between the two films end.
"Almost a silent movie"
Jarmusch has never been afraid to slow things down, often eschewing fast-cut editing in favour of long, languid scenes. It's a style that might not guarantee box office success but has won him fans among his peers, while actors continually return to work with him, perhaps because he gives their performances space in which to breathe.
Although a driving force in the American independent film-making movement, some of Jarmusch's films have entered into the mainstream, including Dead Man, Broken Flowers, Only Lovers Left Alive, Paterson and the recent The Dead Don't Die.
The Limits of Control, however, was too remote, too enigmatic to find a large audience. Indeed, it's almost a silent movie, with just a handful of lines for its cast.
Isaach de Bankole plays a mysterious figure sent to Spain. While drinking outside cafes, he's continually approached by people who, as a password, ask him if he speaks Spanish. When he replies in the negative, they discuss their interests, then exchange a matchbox before moving away.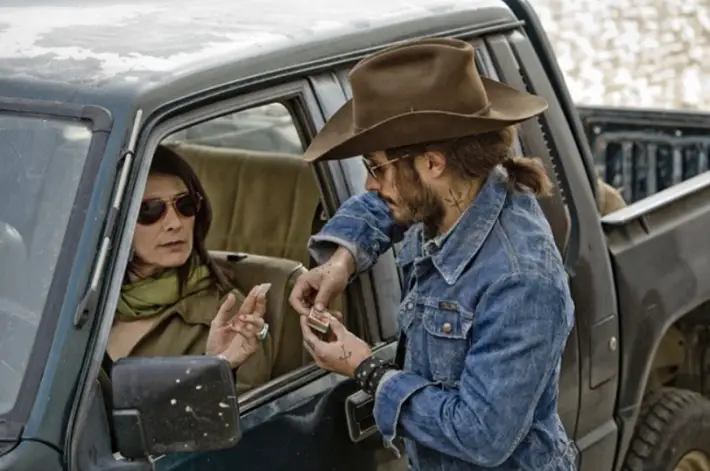 "Slightly mystified"
He's also propositioned by a naked woman in various hotel rooms, but turns down her advances. He eventually makes his way to a well-guarded compound – his mission appears to involve murdering its wealthy owner.
After that, the story sort of fizzles out. I've given myself a couple of days to get my head around it, and I'm still slightly mystified by the entire project – perhaps because it doesn't have a straightforward narrative. Instead it just meanders along, looking stylish but without reaching any real conclusion.
But if nothing else, it's great for star-spotting – Jarmusch favourites John Hurt, Tilda Swinton and Bill Murray all appear, as do Gael Garcia Bernal and Paz de la Huerta.
Extras include video essays by critics Geoff Andrew and Amy Simmons and a making-of documentary.
• High Definition Blu-ray (1080p) presentation
• Original lossless DTS-HD Master Audio 5.1 and PCM 2.0 stereo soundtracks
• Optional English subtitles for the deaf and hard of hearing
• An American in Europe, a new video interview with Geoff Andrew, author of Stranger Than Paradise: Maverick Film-Makers in Recent American Cinema
• The Rituals of Control, a new video essay on the film by author and critic Amy Simmons
• Behind Jim Jarmusch, an archival documentary on the making of the film
• Untitled Landscapes, an archival featurette showcasing the film's locations
• Theatrical trailer
• Reversible sleeve featuring two choices of artwork
The Limits of Control is released on Blu-ray by Arrow, £24.99