The Art of Film by Terry Ackland-Snow and Wendy Laybourn – Review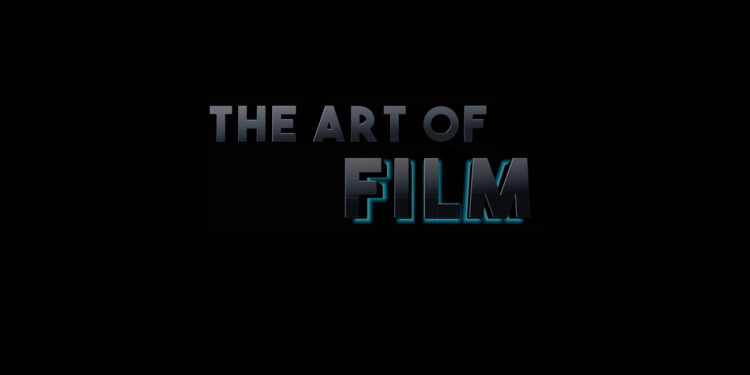 By Roger Crow
There's a subtitle with this lavishly illustrated volume – 'Working on James Bond, Aliens, Batman and More'. Which for me is like catnip, especially with that beautifully designed cover: the 1989 Batmobile. I'm sold, and ready to dive into the life and work of one of Blighty's finest film and TV technicians. And as promised there are chapters about all of those promised films, along with the obligatory intro chapter about Terry's early life, his entry into the film business, and plenty of amusing anecdotes.
For the most part it's all very nuts-and-bolts stuff. The excessive use of exclamation marks weakens the copy, but it hardly matters as the magic he's created on screen over the years is a sight to behold. I still recall as a five year old travelling to Birmingham on the bus to see Cliff Richard's final movie, Take Me High (which was shot in and around the city). Thanks to recent screenings on Talking Pictures, it's great to have seen that again after all these years, though as Terry recalls, the film was apparently called 'Brumburger' (the name of the meaty treat at the heart of the drama). "I doubt that many people have heard of it," he remarks.
You'd be surprised Terry.
Given the amount of projects he's worked on over the years, there's little wonder that obscure Cliff film has dropped off his radar. There's such a wealth of memories of working on other films that few people have heard of that it's the sort of book you can dip into without losing the thread. Fancy a cuppa and a chapter about Terry getting his diving licence so he could work on 1977 thriller The Deep? No problem. And the problems he encountered working underwater make you realise how complex a job like his can be.
There are memories of working with legends like Bette Davis and David Niven on Death on the Nile, the latter helping him out of a tricky situation over a sign for a toilet of all things.
"A smorgasbord of movie-making memories"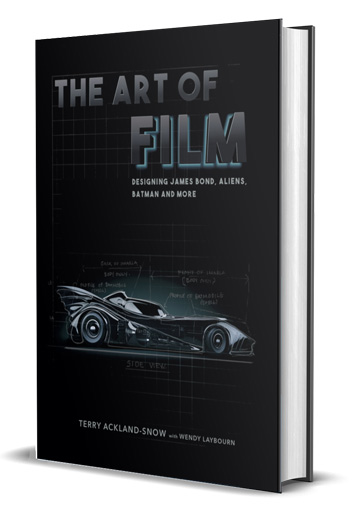 Forty years ago I was blown away by the idea of a whole street being built for Superman II, and the fact you know who was one of the team responsible only adds to the volume's charm. That third act remains one of my favourites of any blockbuster, not least because of the in-camera trickery accomplished by Terry and a small army of technical geniuses.
The eighties was such a glorious time for big budget fantasy movies, and Terry worked on some of the best. His memories of one of the most unique stunts of the era involve a gag I've not seen replicated since: David Bowie in Labyrinth, walking off an MC Escher-inspired staircase and flipping underneath in a gravity-defying fashion. That's genuine cinema magic, and the fact it was done without CG assistance is all the more remarkable.
As a fan of Aliens, I'd have loved a more in-depth investigation into that world, but as there are so many great memories about so many classic films and those that fell by the wayside, it's a treat to absorb snippets of this Bond film or that Richard Gere Biblical epic. A smorgasbord of movie-making memories if you like.
The format isn't bad either, though twice the size would have been nice to really enjoy those sketches, designs and blueprints.
If, like me, you're a bit obsessed with The Rocky Horror Picture Show, Bond, Superman, Batman, Aliens and Jim Henson's work, then this is an essential purchase. The deeper you delve into Terry's work, the more you realise that without craftspeople like him, the movie and TV industry over the last 50-plus years will have been a much poorer place.
And next time you watch a Supergirl, keep an eye out for that TAS gas station sign, a nice in-joke partying tribute to the man himself.
Whether starting out as a Production Designer or Art Director in the movie or TV business, or just a lover of great behind-the-scenes movie books, this should fuel anyone's imagination.
'The Art of Film' by Terry Ackland-Snow and Wendy Laybourn is published by The History Press, £25 hardback