Yanks (1979) – Film Review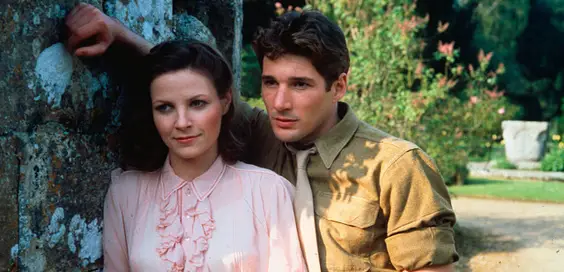 Director: John Schlesinger
Cast: Richard Gere, Lisa Eichhorn, Vanessa Redgrave
Certificate: 15
by Sarah Morgan
Here's a quick question for you – which film features both Nora Batty's husband Wally and Richard Gere? The answer is Yanks, director John Schlesinger's 1979 movie about the influx of American troops to Lancashire during the Second World War.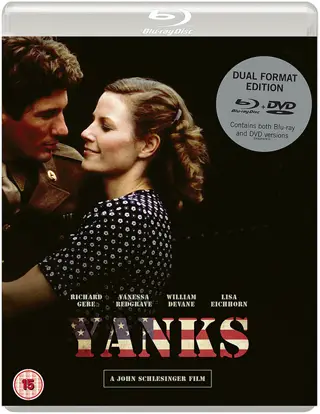 It was the Oscar-winning auteur's first film after making the brilliant Marathon Man; Yanks was a personal project he managed to find backing for thanks to the thriller's box office success a few years earlier.
While Yanks lacks Marathon Man's intensity – as you would expect from a romance – it's a compelling tale and certainly a curiosity piece; there can be few other places where you find so many familiar northern thespian faces alongside Hollywood superstars.
"Oddly gentle for a war film"
Gere was already heading for Hollywood's A-list when Schlesinger came calling. He doesn't really have to break a sweat here, in a role that merely requires little more of him than to stand around looking handsome – which he manages with ease.
He plays Matt Dyson, an army sergeant who works as a cook. After being posted to Lancashire, he and his friends head out to explore the local town. He falls in love with Jean (Lisa Eichhorn), a girl who has grown up in the area and knows little outside the world of her parents' shop; she's engaged to a boy she's known since childhood, so is understandably swept off her feet by Matt's American charm.
But he's no fly by night. The Yanks may have been 'oversexed, overpaid and over here', as the old saying goes, but he proves to be a reliable and kindly young man. The pair fall in love, but their relationship is far from straightforward thanks to the brief return home from war of Jean's fiancé (played by none other than Casualty's Derek 'Charlie' Thompson) and the interference of her mother (Rachel Roberts).
"Performances are uniformly excellent"
There are secondary tales going on too, including a tentative romance between a wealthy local, played by Vanessa Redgrave, and a US officer, portrayed by William Devane, who had also appeared in Marathon Man.
Yanks seems oddly gentle for a war film – perhaps because it features no battle scenes or even an air raid, concentrating instead on the connections between people as they live through troubled times.
Schlesinger handles the direction well and the performances are uniformly excellent, even if the accents sometimes waver a little.
Plus, Keighley Railway Station has never looked so good – it has a starring role as the embarkation point for the troops as they leave Britain for the war in Europe.
7/10
'Yanks' (Eureka Classics) Dual Format (Blu-ray & DVD) edition, £15.99