Home Inspirations: Decorating Your Living Room This Autumn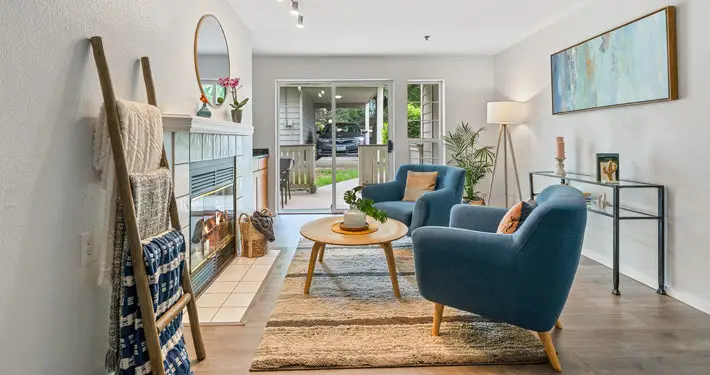 As the weather outside gets colder, it's the best excuse to stay indoors and keep warm. But now that the hot summer months have gone it can be a good idea to update your home decor and transform it into a cosy autumn space. If you're looking for ways to enhance your decor then there are many different decor tips online that can help you. Rather than doing a huge renovation project, there are some small and simple ways that you can update your home instead. From adding stylish candles to your mantelpiece to adding a few throws to your bespoke sofa, here are some inspirational decor tips that can help you spruce up your home interior in no time at all.
Add Throw Blankets And Pillows
Throw blankets are just one great item that can really come in handy when temperatures are chilly. If it's a bit cold indoors, you'll be able to cover yourself with a blanket and get the extra warmth that you need. When choosing furniture for your living room, it's important to think about your comfort and also know what to look for in a quality sofa. Blankets, throws, and pillows can help update your sofa and transform your living room into a cosy retreat.
If your living room needs a bit of colour and pattern added to it then a patterned throw blanket could really change the look of the room. If you're looking for ways to incorporate fall colours into a room, then a dark red or dark green throw blanket could be perfect. Add in some matching throw pillows, and your sofa will look completely different!
Experiment With Home Accessories
The right decor pieces can take your living room for ordinary to extraordinary. For example, you can easily decorate a plain living room wall by adding some eye-catching artwork or a stylish mirror. Using mirrors in your interior design is also a great way to make a small living room feel bigger than it actually is.
You should experiment with various accessories so that you can find a look that you love. You may even want to look at some autumn decor inspiration on Pinterest to gain ideas for your own home. Pinterest is full of home decor inspiration that can help you decide which autumnal colours and decor pieces you could use in your living space.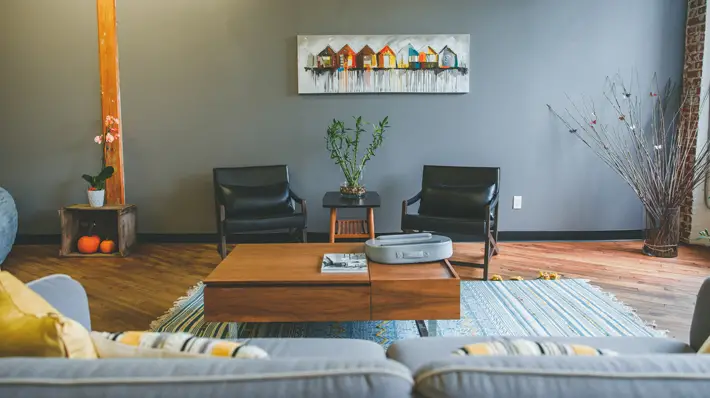 Cover Your Floors With A Rug
It can be uncomfortable to walk across chilly home flooring when it's cold. You can easily protect your feet and enhance your room by adding a stylish rug. There are many autumnal types of rugs that you can choose from including dark burgundy rugs and fluffy brown ones. Comfy faux fur rugs can help keep your feet warm and are also a great item to use to create a cosy reading corner in your home.
No matter what size living room you have, there are plenty of stylish small and large rugs that you can include in your living space. Rugs in trendy autumnal colours or patterns will match well with a stylish bespoke sofa or rustic wooden coffee table in your living room this autumn.
Try Lighting A Few Candles
Candles are a great home accessory to use in your living room all year round, but are especially useful in the colder months of the year. They can not only help you style a mantelpiece or a coffee table but can also help you add a nice fragrance to the room and get your home ready for guests. There are plenty of warm and cosy scents that you can use in autumn such as pumpkin spice, cinnamon, and vanilla.
You can choose to display your candles in a rustic way without holders, or you can choose from a variety of autumn-style candle holders too. Candle holders are widely available in a range of materials such as copper, glass, and many more.