Create a Chic Dressing Room in Your Bedroom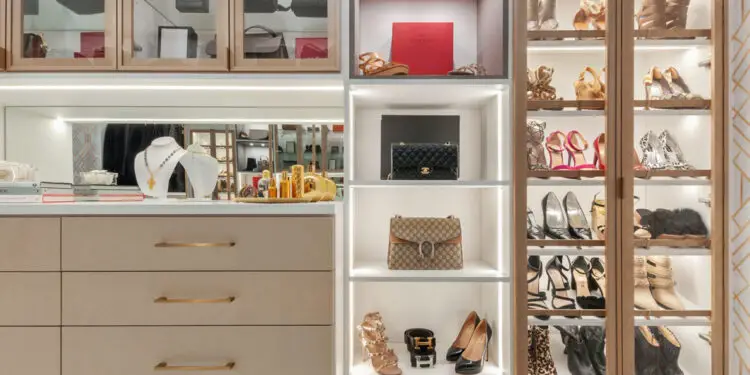 Turning a part of your bedroom into a small dressing area is not difficult. All it takes is a bit of planning, clever furniture arrangement and a good, fairly large wardrobe in which you can keep all your clothes neatly organised.
How much space you need, and how to arrange it
To make sure you have enough space in your wardrobe for proper storage as well as a little room redesign, it should be at least 1.5 metres wide. This size makes it important to arrange the furniture in the bedroom correctly – try moving the bed to the centre of the room, the wardrobe behind your headboard will then act as a divider and you can arrange an entire dressing area to the back of the bed, in this space. We recommend wallpapering the back of the wardrobe to avoid the exposed back looking a bit of an eye-sore.
Keep your wardrobe perfectly organised
To create a dressing area in the bedroom, wardrobes in light shades and with sliding doors are best, especially if concerned about space. Mirrored doors will also help to visually enlarge and brighten the room. Also look out for inbuilt storage systems when choosing a wardrobe, and don't be limited by height – if you want to place it against a wall, make the shelving and storage go all the way up and around. Then get a small step ladder so you can reach everything. Be guided by how often you wear things and be ruthless when organising. Haven't worn that dress in 10 years? Take it to the charity shop and save some space!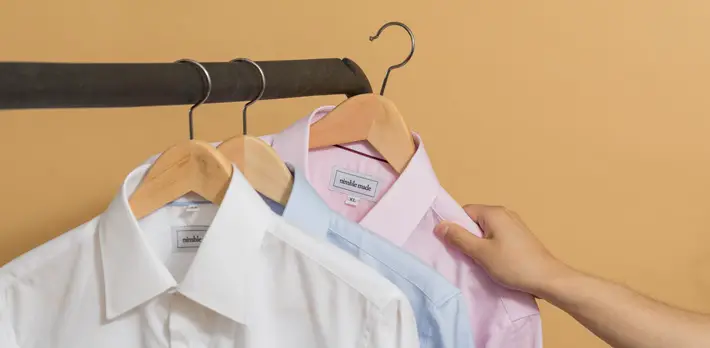 When it comes to storing clothes, generally, dresses and shirts should be hung on hangers, and delicate items like jumpers or other knitwear should be folded. Hanging delicate clothing can damage the shoulder area of the items, and you never need to worry about ironing a woolen jumper anyway!
If you have a lot of jewelry, belts and other accessories, arrange them in special transparent boxes on shelves. You'll keep them in plain sight, but you'll also protect them from dust. If you have open shelving or racks, think about the colours of your items. Arrange pieces in order of colour, so that they don't clash with each other and create a busy, cluttered feeling. We like to pull our best, most attractive clothes out slightly so they're displayed a bit more than everything else on the hangers.
The top shelves are good for storing out-of-season clothes, then put the pieces you wear most often at eye level. The lower part of the wardrobe is generally for storing shoes, and any drawers you might have are reserved for underwear and T-shirts. We definitely recommend buying drawer organisers – trust us, it'll change your life!
Think about the details
The most important thing about a dressing area is how it makes you feel. Get a lovely lit mirror, Hollywood style, and a small dressing table if you can. Add a velvet stool, some pretty jewelry or make-up cases, a nice print on the wall, and a vase of flowers – and you've instantly got a great spot to make yourself feel special every day. Got some nice perfume or some posh cosmetics? Put them out on display! We also love vintage perfume bottles – they make lovely accessories and are often a bargain.