Smart Off-Season Work Ideas for Landscapers
Spring and summer can be a great time for a landscaper, but the winter months can be challenging. For contractors, the colder months of the year can also see work dry up and this can make it hard to manage even if you have had a lucrative summer period. So, what are a few money-making ideas for off-season work that could make a big difference to your annual income?
Gutter Clearing Service
A gutter clearing service is one of the best side jobs for landscapers. Many people are unable to get up on a ladder or may have anxiety about doing so, but it is also hugely important to clear any aluminium guttering from debris as winter approaches. Debris can lead to blocked gutters, which could then cause water damage. This is why it is a good service to offer that should keep you busy.
Leaf Removal
Leaf removal is another good option, especially if you have customers that have lots of trees in their garden. Some people will opt for just one leaf removal over autumn and winter, but there may be those that require this a few times during these seasons and this could be lucrative. You simply need to make sure that you have a leaf blower as part of your landscaping equipment to provide this service.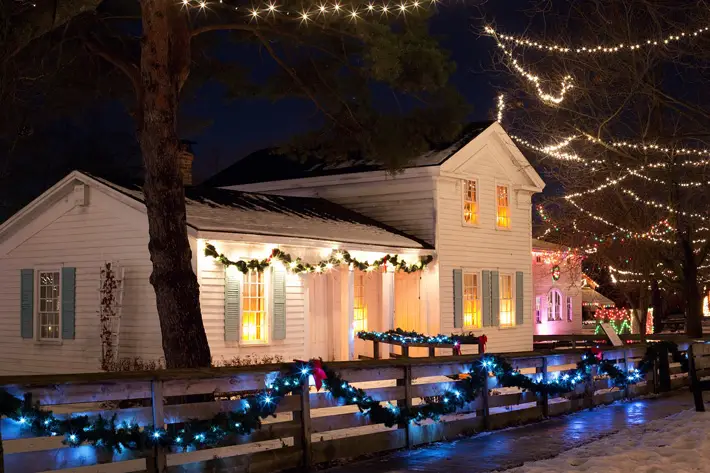 Christmas Lighting
Many homeowners like to decorate the exterior of their home with festive lighting, but it is difficult to do for many (especially older homeowners). Offering this ser-vice is smart because you will get both an installation and removal fee and it can be a great way to create a positive connection with your customers.
Snow Removal & Salting Services
Winter can also be a dangerous time of the year and there is demand for those that are able to remove snow and ice from people's private property. You could offer a snow removal and salting service to both homeowners and local business-es, which could be a big earner during the coldest months of the year.
Deck Repair
The autumn and winter months can take their toll on people's decking, which is a space that people like to use when they are able to. You can offer a deck repair service to keep their deck in a good condition throughout winter, which should also incur a pressure washing service that could be popular.
These are just a few ways that a landscaper could continue to earn during the au-tumn and winter months. Business will always slow down during these periods where people spend less time in their garden, but it is still possible to earn and these ideas could make a huge difference to your annual income and help you to work all year round.