How Can No Code Solve your Organization's Major Pain Points?
Digital systems are a relief for many organizations globally. They offer rest from tedious and repetitive tasks generated from manual operations. Today Company's terminologies are shifting from hand-coding, IT developers, and programmers to No-code platforms, citizen developers, automated systems, and other digital terms. New No-code systems provide a positive business impact that addresses customers' needs instantly. It's a fast transition that doesn't require IT skills to implement in your business.
The tech industry has thrived to establish a system that would ease business operation and incorporate customers. The search didn't bear any solutions leaving Companies at the mercy of hand-coding systems—this involved professionals and coding language, which was challenging to basic users. Hand coding requires more time, resources, and a trained workforce—a challenge for startups and medium businesses.
Organization pain points
Organizations are forced to adapt to the manual coding system instead of merging with existing systems. This created multiple pain points for Companies. The system had great constrains such as:
● IT-centered system
Traditional coding systems don't suit non-technical teams. It ensures the company is dependent on IT developers and programmers to operate. This strains businesses' financial status, forcing enterprises to hire or outsource qualified IT programmers to operate the coding system. The company's core vision and business plans are mainly aligned to IT developers' visions eliminating the main entrepreneur's vision.
● Expensive
Previously business startup process required the entrepreneur to invest more in business codes. The hiring process took a significant portion and provided low or no returns. The traditional coding development process took ages meaning funding the process until the process is done. Manual operations such as marketing aren't promising due to limited information, resources, and time consumption. Businesses take long in particular activities which in turn provide low productivity.
● Time
Development time is a worse challenge for many businesses. Single coding application takes months to develop and sometimes fails to link with business operations. The time used to create introduced hiccups in business systems. Employees have to conduct tasks manually, even with applications. This slows productivity as simple operations consume time to operate, for example, following on potential leads. Sales and marketing teams consume time visiting new customers and introducing their products. The process takes time to convince or sell a particular item.
● Losing customers
In the recent past, organizations couldn't trace customer details, making marketing strategy difficult. The sale and marketing team needed to pay physical visits, which were irritating to some clients. Companies depend on existing customers since it's challenging to keep new prospects.
Organizations face different pain points based on their field of operation. This pushes for a new digital revolution to curb the issues and increase business productivity. No-code software is a powerful innovation tool that helps bridge the gap. Enterprises are using the no-code system to automate business operations for better functionality.
No-code system
No-code platforms are digital systems derived from the complex hand-coding system to provide easy operational tools. The system requires no hand coding to create a business application. Organizations are using internal teams to develop suitable automated apps to run business. No-code software provided users with preinstalled features such as visual graphics for easy development.
It's a technology for non-technical and IT developers. The team can create multiple applications within hours and operate different operations on one platform. It's a simple digital option embraced by many businesses globally. Lack of IT or coding knowledge isn't a hindrance as the tools use drag and drop ability. No code is a permanent solution for businesses today.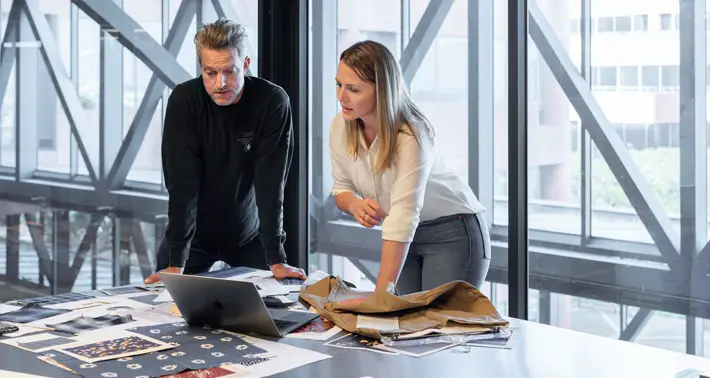 How No code solves organization pain points today?
1. Increase development speed
No code software helps business IT developers and non-technical teams to create an important business application within hours. The development speed allows employees to concentrate on other significant issues. Speed is experienced due ability to automate the process giving citizen developers a chance to operate different functions simultaneously. Digital features reduce time and increase creation speed, thus improving productivity.
2. Teamwork
The traditional coding system was limited to IT developers and programmers. The system entailed didn't involve entrepreneurs or non-technical teams. It was challenging to operate complex operations and required IT professionals. However, No code breaks the barriers and offers all employees and stakeholders to participate in the process. Any employee with basic or no IT knowledge can create applications through visual tools.
Today IT department communicates quickly with other departments to produce quality services. Besides organization collaborations, No code creates room for customer feedback. Companies should involve their customers before developing a business application. This helps cover all user's needs and build an essential app.
3. Saves time and resources
Due to automated systems, no-code platforms save development time and resources required to hire or outsource professionals. Time consumed to create one app is utilized to build multiple applications. Before, developers used months to develop a single application and demanded funds to complete the process.
For no-code innovation, the system doesn't require any funds to develop applications. Organizations only need to invest in the best No-code platforms that suit their business functionality. The internal team can build or modify applications based on industry demands at any time.
4.Increase productivity
A No-code system helps organizations create an automated system that helps track customers' details. The sale and marketing team can automatically reach potential customers through digital platforms. The system also sends automated emails and schedules appointments to get different customers fast. The automation process allows businesses to make fast sales, convert leads to customers and sell preferred items. All the correct moves increase business revenue and provide excellent customer interactions.
Conclusion
No code innovation has decreased the gap created by manual operations. Businesses can quickly develop applications and modify them based on the current market. The system is accessible to different companies and gives a chance for growth, especially to small organizations. It's easy to trace business milestones and adjust any loopholes. The automation process helps employees conduct their tasks fast without pressure or piling tasks. It encourages employees to work and showcase their abilities to the company. It also discourages quitting due to a stressful work environment.