The Great Silence (1968) – Film Review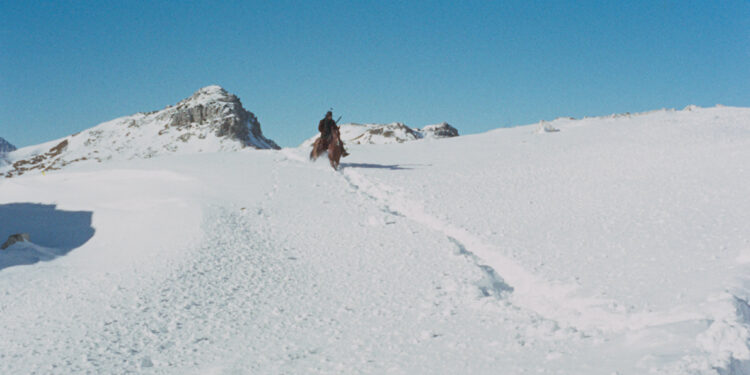 Director: Sergio Corbucci
Cast: Jean-Louis Trintignant, Klaus Kinski, Vonetta McGee
Certificate: 15
By Sarah Morgan
Sergio Leone may be the most famous spaghetti western director, but there were others who made extraordinary movies in the genre – and foremost among them was Sergio Corbucci.
His 1966 film Django has been hugely influential, not least on Quentin Tarantino, who paid homage to it in both Reservoir Dogs and Django Unchained. Other key films from Corbucci's back catalogue include Navajo Joe and Ringo and his Golden Pistol.
But his greatest achievement as a western director is The Great Silence, which was banned in several countries on its release due to its violence. It still packs a punch today.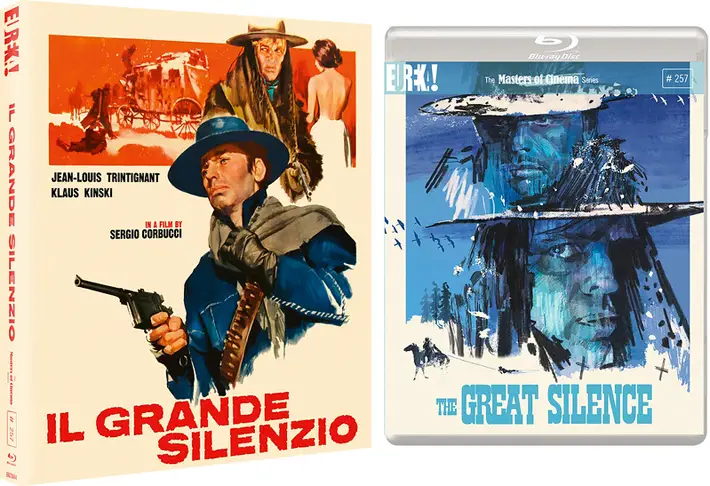 "Ruthless bounty hunters"
While making the Dollars trilogy with Leone, Clint Eastwood famously cut down his lines to the bare minimum, giving his character a more mysterious, charismatic edge. As Silence, Jean-Louis Trintignant takes theat idea a step further by not talking at all, although this was purportedly due to the French star being unable to speak English.
Silence had his vocal chords severed as a child after witnessing the murder of his parents. In the years since he's become a skilled marksman who killed the man responsible and shot off the thumbs of Henry Pollicut, who ordered their deaths, preventing him from ever firing a gun again.
Pollicut and Silence's paths are about to cross once more, however, when the latter is summoned to a small frontier town by grieving widow Pauline, who wants to hire him to take revenge on the ruthless bounty hunters who bumped off her husband.
Pollicut is now a big shot in the area, and he hopes the clearly psychotic head bounty hunter, Loco, can be persuaded to assassinate Silence.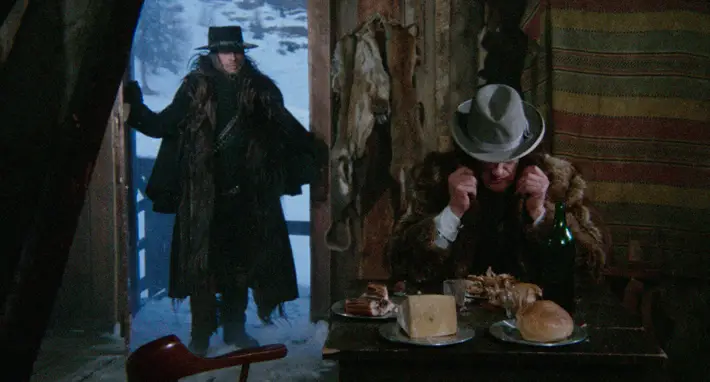 "Striking"
Trintignant makes a decent hero, but the real interest lies in the villains. Luigi Pistilli, who had previously appeared in For a Few Dollars More and The Good, the Bad and the Ugly, is suitably creepy as Pollicutt, while Klaus Kinski really catches the eye as Loco. No matter the quality of the product, the German was almost always the best thing about the films he appeared in.
Vonetta McGee also makes her screen debut as Pauline, who turns out to be more than just a love interest for the hero; she's a strong, independent woman. The character's inter-racial relationship with Silence was also, at the time, groundbreaking.
But it's Corbucci who deserves much of the plaudits for the film's success. Not only does he bring the best out of the actors, he sets the story in a striking snow-laden landscape. The movie is breathtaking in its beauty, and the ending will break your heart.
LIMITED EDITION BLU-RAY CONTAINS:
O-Card Slipcase
Reversible Poster featuring the film's original artwork
Set of 4 facsimile lobby cards
1080p presentation on Blu-ray from a 2K restoration undertaken and completed for the 50th anniversary of the film's original release
English and Italian audio options
Optional English Subtitles
Brand new audio commentary by Western expert Howard Hughes
Brand new audio commentary by filmmaker Mike Siegel
Audio commentary by director and Spaghetti Western aficionado Alex Cox, recorded live at the Hollywood Theatre, Portland in 2021
Brand new interview with Austin Fisher, author of Radical Frontiers in the Spaghetti Western: Politics, Violence and Popular Italian Cinema
Cox on Corbucci – filmmaker Alex Cox talks about Sergio Corbucci [15 mins]
Western, Italian Style – 1968 documentary [38 mins]
Two Alternate Endings (both fully restored in 2K), with optional audio commentaries
Trailers
Stills Galleries
A Collector's Booklet featuring new writing by Western expert Howard Hughes
The Great Silence is released on Blu-ray by Eureka, £25.99