Tom Bailey – Live Review – Leeds Arena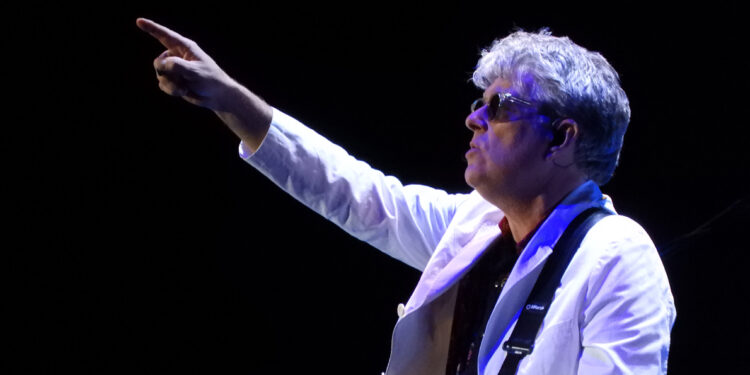 By Graham Clark, December 2021
Though the name Tom Bailey might not immediately resonate with everyone, 80s pop fans who hear the hits 'You Take Me Up' and 'Hold Me Now' will no doubt remember him as the driving force behind Thompson Twins.
When, in the early 1980s, Bailey changed the band's musical direction from new wave to synth-pop, he paved the route to international chart success. Alongside the classic line up of Joe Leeway on percussion and Alannah Currie on saxophone, Thompson Twins went on to record a string of top ten hits and albums.
I first saw the trio play at The Refectory at Leeds University when their pop career was starting to take off – and within the following two years they were selling out arena-sized venues, not just here but in America too. The band even appeared on Live Aid in Philadelphia in 1985 when Madonna joined them on stage.
Halifax-born Bailey is now appearing on the current Human League tour which visited Leeds' First Direct Arena. Dressed all in white, as were the rest of his band, they're a striking sight. Bailey, with his trademark ginger hair now grey, looks every inch an elder statesman of pop.
In a hitmaking masterclass lasting just over thirty minutes the Leeds audience are reminded of Thompson Twins' stock-in-trade: pop songs that sound just as good on the radio, on the live stage and and in a club.
Indeed, the seven song set nearly threatens to steal the thunder from the night's headliners and the response Bailey receives from the 7,000 strong audience is ecstatic. With both acts tonight coming from the same era and sharing similar musical backgrounds it's certainly a good fit.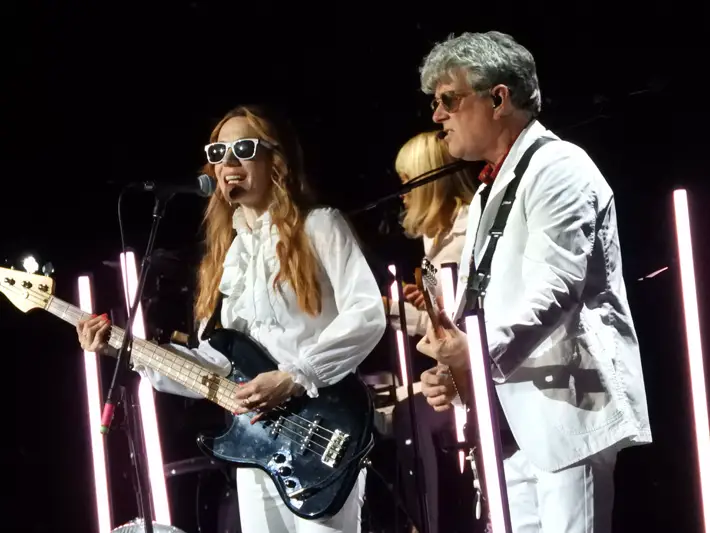 "Catalogue of hits"
'Love On Your Side', the band's debut hit is a powerful opening number, the song sounding as relevant today as it did back then. 'You Take Me Up' swiftly follows and it's clear these songs have aged well.
Performing 'The Gap' for the first time since 1987 is an unexpected surprise that delights the diehard Thompson Twins fans in the audience.
Then, when the band play Talking Heads' 'Pyscho Killer' you can hear the excitement take over the audience from the opening bass notes. Bailey wisely sticks close to the original for a version which no doubt would have impressed even David Byrne.
'We Are Detective' falls victim to the clock but is compensated by a catalogue of hits many 80's groups would be proud to own.
Crowd favourite 'Doctor Doctor' is followed by 'Hold Me Now', closing a set that had been way too brief.
As the audience sing the chorus they almost drown out Bailey. "We'll see you soon," he promises as he departs the stage. We'll be waiting for more.