4 Daily-Life Things You Can Do With Crypto
Many believe that crypto has very few use cases, but that couldn't be further from the truth. Nowadays, there are plenty of merchants online that accept crypto for a wide range of goods and services.
The first ever crypto purchase occurred in May 2010, when Laszlo Hanyecz bought 2 pizzas from Papa Johns. It cost him 10,000 BTC, which was then worth around $40. The day is celebrated by the Bitcoin community every year. It's for two reasons; it was the first ever BTC purchase, and second, the BTC Hanyecz spent is astronomical in today's value.
Since then, individuals across the world have used Bitcoin and other cryptocurrencies as a method of payment for even the most luxury items.
In this on-magazine.co.uk piece, we dive deeper into the ways you can use your crypto to buy things you actually want.
Buy a House with Crypto
Yes, you read that right! It's possible to purchase a house with crypto today, and there are plenty of crypto real estate platforms there to help. All you have to do is search in Google " buy house with crypto". You'll be shocked to see the varieties of properties you can purchase, which are located in almost every country in the world.
It's all above board and legal, and you're even able to use your crypto as collateral. It's ideal, especially if the price of your crypto goes up, as you'll have more funds to tap into. On the other hand, if the value of your coin goes down, you'll be in negative equity. Therefore, it's safest to use a stable coin if you are looking to purchase a house rather than BTC or ETH.
Buy a Car with Crypto
There's a saying in the crypto community – when Lambo? It basically means that you're waiting for your coins to be 100x in value so you can cash out and buy a Lamborghini. It sounds crazy but it's actually true. Many Lamborghini dealerships around the world accept BTC and ETH as a form of payment.
However, if the Italian supercar is not in your budget, you're still able to use your crypto for other cars. You can either find a car dealership that accepts crypto or, even better, a private seller that does. Over the years, people have bought everything from BMWs to RVs, all with their crypto fortunes.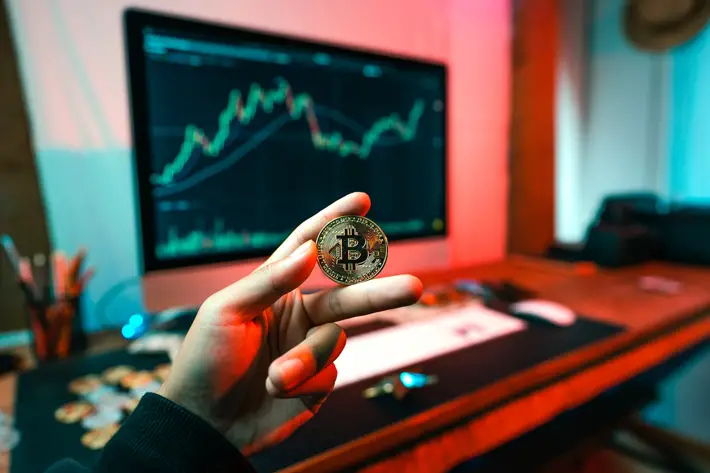 Gamble at a Crypto Casino
One of the most common things people do with their crypto is gamble online. Depositing with BTC or ETH is no different than USD or the EURO, and the game selection is excellent too. Crypto casinos offer a wide selection of games to play, from table games like roulette to online slots. You will find casino games from top providers such as Evolution and NetEnt, so you know quality is not compromised.
To find where to play table games for crypto, CasinosBlockchain.io does a solid job at ranking each online casino. The platform gives crypto punters unbiased reviews as well as checks for the latest crypto welcome bonuses. Moreover, you will only find legal crypto casinos that are licensed by reputable regulators.
At crypto casinos, you're more likely to find exclusive games and jackpots that pay only in crypto! So, whether you enjoy playing poker or trying your luck at blackjack, playing games online is an ideal way to spend your crypto. But you should remember that gambling should always be for fun. If you ever experience issues, support is always available online. GAMSTOP and begambleaware are two excellent resources to get in touch with if you or a loved one are problem gambling.
Buy Designer Clothes or Jewelry
If you have a small crypto fortune, there's no way to better show it off with designer clothes and flashy jewelry. Currently, not all major fashion brands accept crypto as a payment method, but there are certainly some famous ones that do! Italian fashion house Gucci accepts BTC and ETH for all its products, as well as Spanish boutique Balenciaga.
Also, if you're in the mood for a watch, and have the crypto to buy one, don't worry, plenty of brands accept crypto as payment. The Swiss watchmaker, Tag Heuer, accepts BTC online and in-store which is one of the most luxury watch brands in the world.
Instead of going directly to the brand, there are marketplaces out there for you to take advantage of too. One example of this is BitDials, which sells luxury products ranging from watches to clothes from all the most prestigious brands. You can even buy gold necklaces or diamond earrings. It just depends on how much crypto you have to spend!