The King and I – Review – Leeds Grand Theatre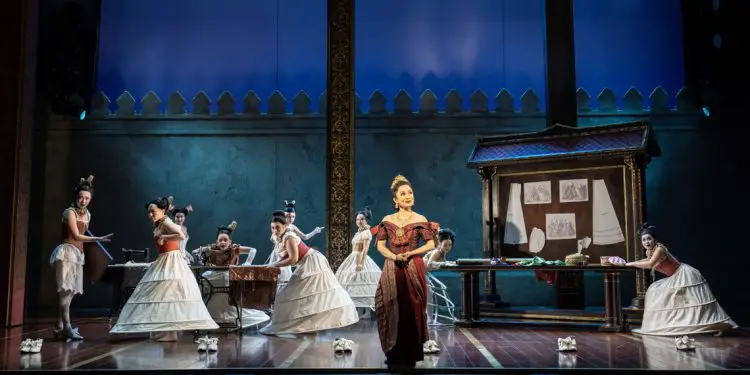 By Sue Dean, October 2023
With a full orchestra and a cast numbering nearly 50, here is a production that doesn't just aim for the rafters; it soars to meet them. From the time the first notes of the instantly recognisable melody fills the Grand Theatre, to the incredible reveal of a full-sized ship's prow emerging from clouds of mist, this touring version of Rodgers and Hammerstein's The King and I is never less than captivating.
The production, based on Margaret Landon's novel Anna and the King of Siam, and derived from the memoirs of British schoolteacher Anna Leonowens, manages to be both nostalgic and fresh. Anna's entrance, heralded by the classic "I Whistle a Happy Tune," embodies the tension and fascination between two disparate cultures meeting under the King's modernisation drive. The grandiose sets effortlessly transport the audience to a bygone era, giving a sense of the luxury and opulence of the royal court of old Siam.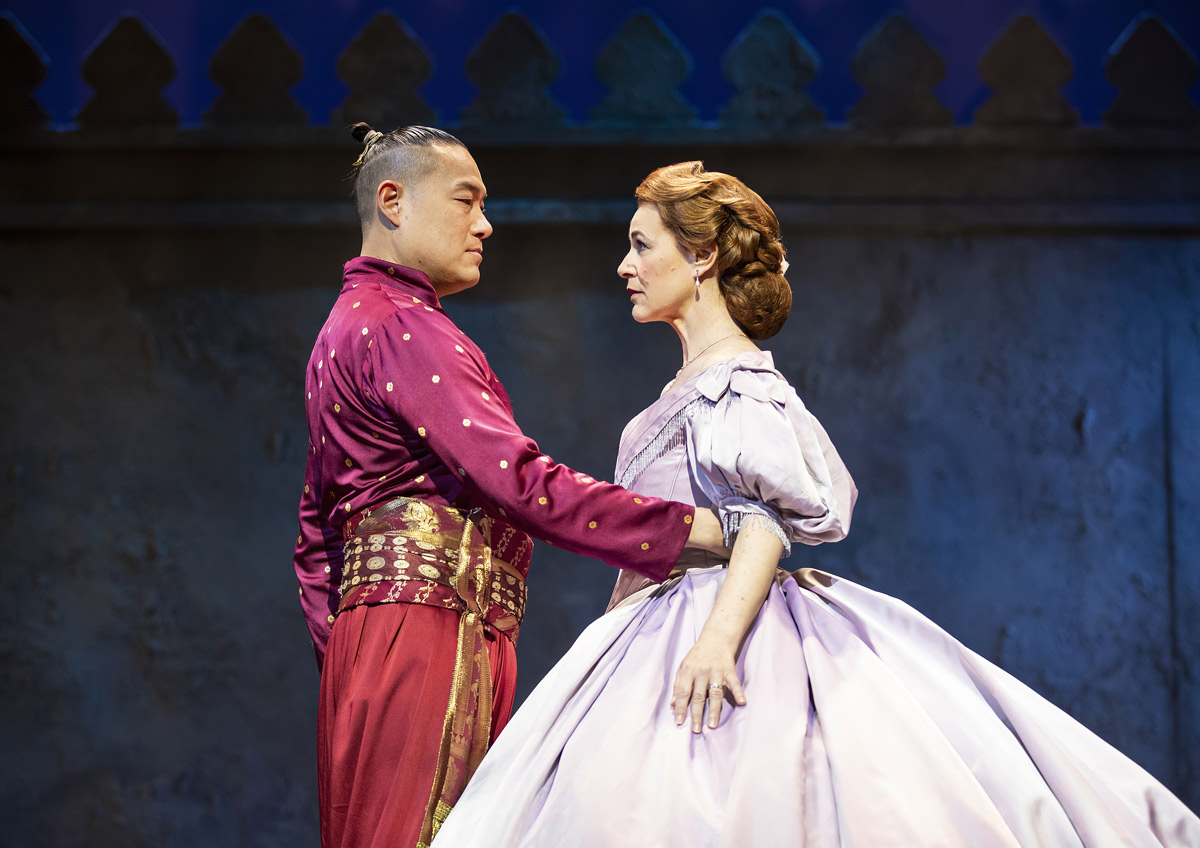 "Enchanting"
Annalene Beechey's portrayal of Anna is beautifully on-point. She embodies the quintessential British schoolteacher with grace and wit, standing up to the King while also demonstrating wisdom and compassion. Her performance is highly polished, demonstrating a fabulous singing voice and an impeccable sense of comic timing.
Equally compelling is Darren Lee's King of Siam, who he portrays with vulnerability and humour. Lee showcases a wide emotional range, moving from outrageous antics to wisdom, and ultimately to uncertainty, encapsulating the complexities of a ruler grappling with the fast-paced changes of the modern world.
The children of the royal court, of which there are many, are enchanting, to say the least. Their collective performance during the timeless "Getting to Know You" is both heartwarming and charming, eliciting a unified 'awww' from the audience.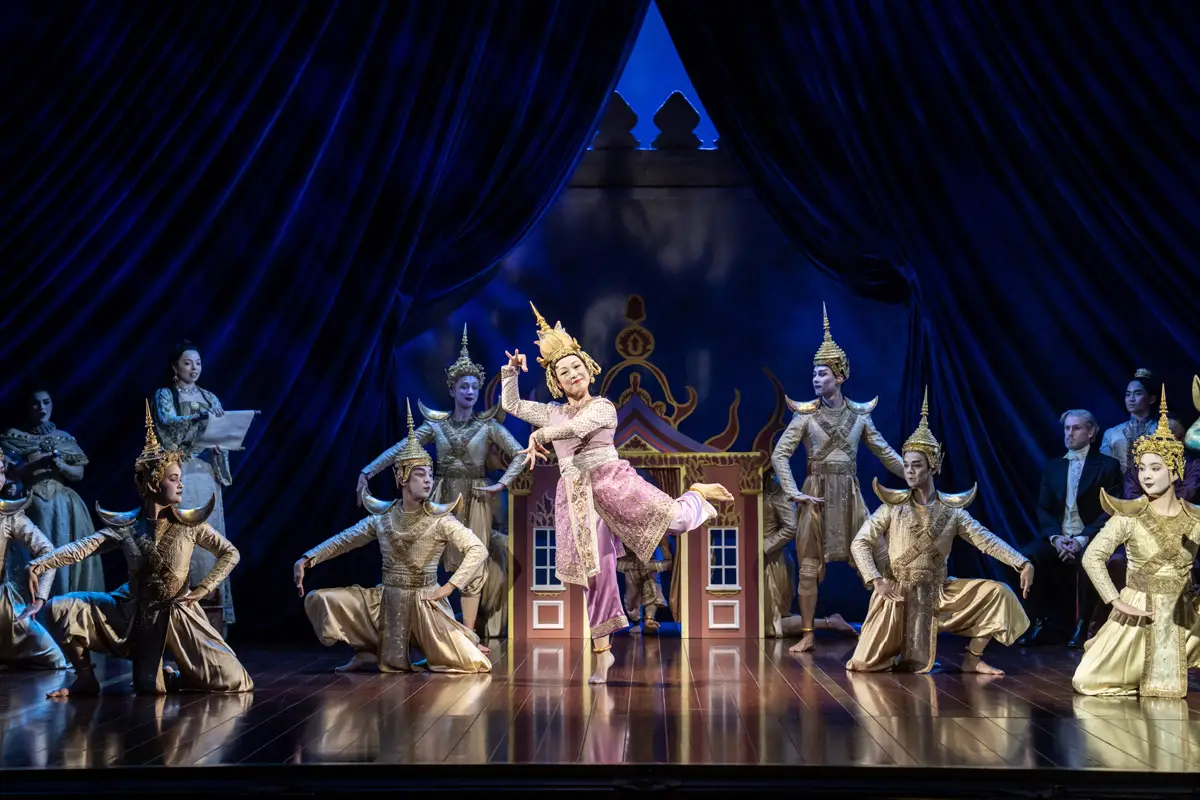 "Lavish"
However, it is the culturally rich 'The Small House of Uncle Thomas' that stands as the showstopper. The scene brilliantly fuses original Thai dance movements with a modern twist, creating a kaleidoscope of colour and sound that is a feast for the senses.
No review would be complete without mentioning the iconic "Shall We Dance?" featuring Anna and the King. As they waltze around the stage, their love, a constant undercurrent throughout the musical, is laid bare for a brief, beautiful moment. The scene earns the loudest cheer of the night, and deservedly so.
From the superb sets to the lavish costumes, from the famous tunes to the brilliant performances, this production of The King and I is exceptional. A radiant celebration of love, culture, and the human spirit. Just as the high bar set from the beginning promises, it isn't not just another night at the theatre; it's a voyage to 1860s Siam.
'The King and I' is at Leeds Grand until 4th November
images: Pamela Raith Photography