Lionel Richie – Live Review – Scarborough Open Air Theatre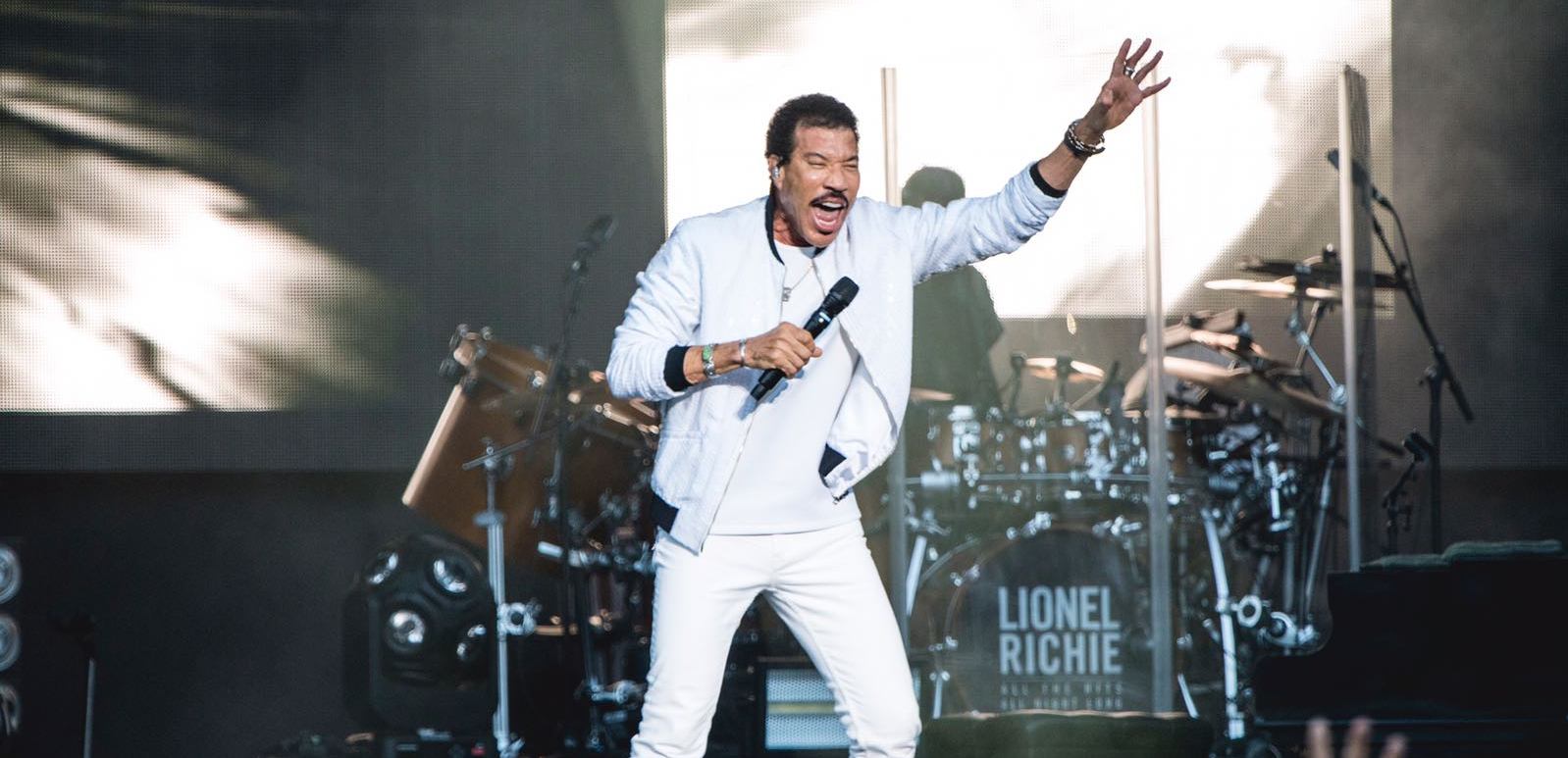 By @Steve Crabtree, June 2018
Excited isn't the word. Whether it's Scarborough Open Air Theatre kicking off its 2018 season, or whether it's who they've got in to do that for them, I'm not sure. But when Lionel Richie is performing in my favourite music venue, it can only mean we've got a special night ahead.
Unsurprisingly, tonight is a sell-out. And the crowd, who've been waiting so long for this moment, are in such good spirits. We're all bouncing in to the OAT, and there's an upbeat, electric atmosphere. The weather is breezy but warm (I'm glad I'm wearing a jacket) and it's great to be back.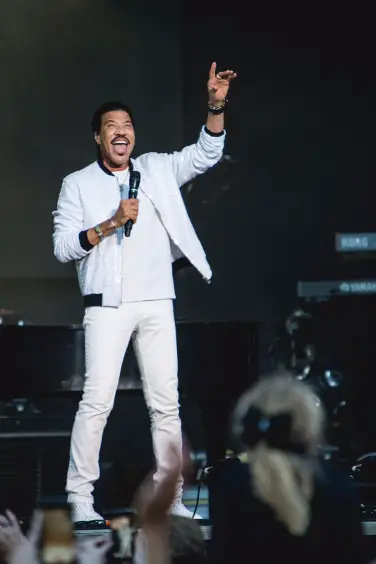 "Cranks up the energy"
As we hit 9pm, the music legend/icon/hero (delete as appropriate… or just use all three) enters the stage with that beaming grin. Lionel Richie is just feet away. In Scarborough. Incredible. He waves, takes his seat at the piano, and as he plays the first few notes of the night, a unified "ah" fills the venue.
'Easy' slides in to the Open Air Theatre like Sunday morning. And it feels warm, it feels nice. It's an amazing way to start his 90 minute show, and every single one of us join in. We're a happy bunch.
And we get even happier as he cranks up the energy, and throws out 'Running With the Night'. Everyone in the place aren't just singing now, we're up on our feet dancing too.
Wow. At 68-years-old, this man is performing like he's still in his thirties. He looks great too. He can move, he doesn't drop a note and he's having as much fun as he's always had. His voice is as clear, smooth and as soulful as ever; and he's having some great chat with the crowd. He picks out those who've come dressed as him, and thanks the young kids who've come out to see him with their parents.
He's a class guy. The genuine side of the man is amazing, and it adds to this big, but personal gig. I think everyone is enjoying the bits between songs nearly as much as the tunes themselves.
As ever, the OAT has a booming sound system, that reverberates around us so well. It's better than most arenas, and it's no wonder they're set for their best season yet.
"The hits keep coming"
But it's all about Lionel tonight – and the hits keep coming. 'Say You Say Me' and 'Stuck On You' are nicely fused in to a set which includes songs from his days with The Commodores. 'Brick House' is especially lapped up by the crowd.  And I'm certainly not disappointed when 'My Destiny' – my favourite Lionel Richie track – makes its appearance early on in the set.
This is shaping up to be one of the best concerts I've ever been to. I'm glad we're standing for this one as well; it's one of those gigs where you want to be on your feet all night. And it's like listening to his greatest hits, as he sings 'Penny Lover' and 'Sail On'… tunes you'd half forgotten that you knew.
We're definitely feeling a lot of love for Lionel. So much so that it's our turn to break in to song, and we sing 'Happy Birthday' to him, a day before he turns 69. He's touched. He certainly wasn't expecting it, and seeing his look of genuine surprise and appreciation is wonderful.
"Beautiful moments"
'Hello' is performed as sweetly as you would expect, and a stunning rendition of 'Three Times A Lady' is perfect. The emotion in the song resonated with everyone. But it's an upbeat night, and as a darker sky set in, the lights kick the show in to an even higher gear.
When he pulls out 'Dancing On The Ceiling' it's absolutely electric. If that song lasted an hour it'd have ended too soon, and his band have come in to their own on this one.
'All Night Long' (the tune I wrongly predicted he'd start with) is saved for his encore at the end, along with 'We Are The World'. It's a fantastic way to send people home who've had one of the nights of their life.
I've really enjoyed the show tonight. Every single minute of it. To have seen Lionel Richie do what he does leaves you a bit speechless. He's a spectacular performer, still up there with the best and it's clear that he's got years of touring left in him yet.
The Scarborough OAT goes from strength to strength every year, and by signing up Lionel Richie to kick off 2018, they've pulled off a masterstroke. I wont be the only one singing Lionel Richie songs to myself for the next few days.
Images: Cuffe and Taylor