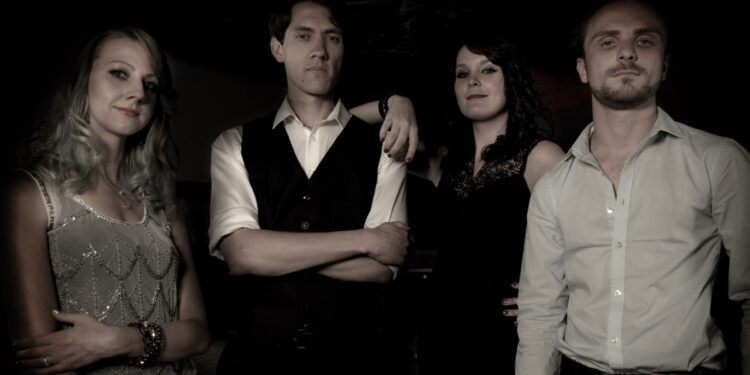 Rock 'n' soul from South Africa – here's Hana from Asila…
What's the title of your latest release, and what does it mean to you?
Our latest single is called 'Hot Blooded Woman'. It's a woman empowerment song! It really just stands for all the strong women out there, making a difference, pushing boundaries, speaking up, rising. It is a song that represents the strength and resilience of women, and encourages us to stick together, lift one another up and keep being bad ass!
What was the hardest part about putting this release together, and why?
We actually wrote 'Hot Blooded Woman' at the end of 2019, but only ended up recording it towards the end of 2020 due to Covid. So that was a little frustrating. It was strange not being together as a band and working on the song together, but I guess that's something we need to adapt to.
What do you enjoy most about producing your own material?
Our guitarist Richard does most of the production and mixes the songs, so he really pushed the direction a lot. He usually has a clear picture in his head of what he wants the song to sound like and to feel like, so he works with purpose. We really love the process of producing songs. There is a lot of experimentation and playing around with ideas and different techniques. And it's great to see a song come together. It's probably our favourite part of creating music. After producing for a while, you also start to develop your own style, so hopefully that also brings something unique to our sound.
What do you want the listener to take away from listening to your music?
Hopefully the listeners can relate to the message in our songs and feel something. Hopefully it's a feeling that they can come back to at some point in time and make them remember… something. Music has a weird way of taking you back through the phases of your life. Maybe some of our songs can do that for you.
How does a track normally come together? Can you tell us something about the process?
In the beginning, Richard used to come up with musical ideas or chord progressions, record demo tracks and the band would work on it. I would write lyrics and the vocal melody, and we'd shape the song as a band by rearranging or changing parts. Lately, I've been starting the songs off either with lyrics or a chord progression. Richard then starts fleshing out the idea and records a demo for the band to work on. 'Hot Blooded Woman' and our next two singles were started by me! It's nice to see the band evolve and change a bit. It brings out a different flavour!
What band/artists have influenced you the most since you started this project, and why?
Definitely bands like Evanescence, Halestorm and Within Temptation. Evanescence is the OG! They take us way back and Amy Lee is a huge inspiration. Halestorm is also a big influence with their powerful rock sound, badass attitude and Lizzy Hale's super voice. Lately, I've fallen in love with Within Temptation. I love their symphonic sound and beautiful melodies!
What countries would you like to tour? Are there any standout venues you'd like to play in?
We'd pretty much love to play every country possible. There are just so many beautiful places to see and beautiful cultures to experience. But for now, just touring the USA would be awesome. It's such a massive country with its own pockets of beauty everywhere.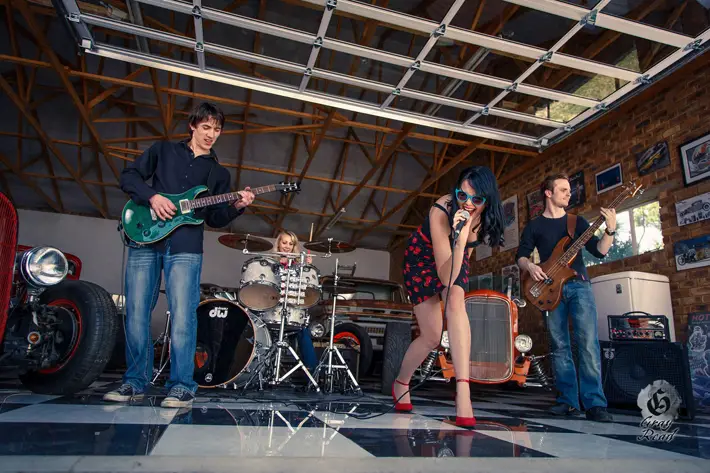 If you could pick one track for our readers to listen to in order to get a taste of your music, what would you pick, and why?
I would say it's 'Hot Blooded Woman'! It's punchy, it's catchy and it's got a great message! Though, our songs do vary quite a bit in the emotion and the sound they put forth. Songs like 'Restore' or 'Smokey Waters' are more like ballads and very layered, whereas songs like 'Acid Rain' and 'Hot Blooded Woman' are punchier and more energetic.
What ambitions do you have for the band/your career?
These days it's tough as a musician. There has never been more music out there and there is new music being released every day. We hope to be able to make a career out of it, and if not that, at least leave behind some meaningful, beautiful music.
Finally, as you leave the stage, what are your parting words?
Times are tough and most people are having a hard time. Be nice to each other! Don't forget to rock'n'roll! And thank you guys so much for taking the time to read this!
For more info visit: facebook.com/asilaband