Glasgow singer-songwriter mixing up roots influences…
What's the title of your latest release, and what does it mean to you?
'Hold Your Hands Out to Me' was written during lockdown at a time when I was feeling very nostalgic about growing up in Glasgow and the West Coast of Scotland, thinking back to memories of home, summertime there and family, including the loss of my parents. The song chimes with a song I love sung by Frankie Miller and written by Dougie Maclean called 'Caledonia'.
What was the hardest part about putting this release together, and why?
The sheer scale of coordination, from arranging musicians, producers, getting the right promotions team and getting some good gigs has been challenging.
Who produced the release – what did they bring to it?
It was a joint effort with myself and two producers – Graham Noon and Nashville guitarist Austin Moorhead and the tracks had additional live drums, strings and vocals recorded at Ian Grumble's studio 2kHz (part of Church complex). Ian helped with guiding the process according to the tracks we had programmed up. Graham and Austin brought great arrangement skills and some great musicianship – Austen is a fantastic guitarist and can play a number of instruments. Graham has a lovely touch on the piano and a good vision for arranging songs and he is great at coming up with vocal harmonies. Ian Grimble helped finesse the album to sound like a record.
What do you want the listener to take away from listening to your music?
Difficult one, I guess my music has a lot of emotion, mixed with nostalgia. I'd really like to take the listener to that place and it's great when people do say to me "I really love that", it feels good to connect like this, comments which I have had for the latest release.
How does a track normally come together? Can you tell us something about the process?
For me I might start with the guitar being reflective or perhaps there is some emotion stirred up, then I might start strumming and some words might come to me, I'd then start to shape the words and melody into a song structure. I'd then pass to producers, they might program up an arrangement, which we would work on together. We'd then look to add BV's, real drums and bass and possibly strings. Otherwise, we might keep a more stripped down arrangement.
What band/artists have influenced you the most since you started this project, and why?
When I first started the project I was listening to a mix of artists including popular acts like Coldplay and Adele. I was also listening to classical music and learning classical guitar, so I guess this has all influenced my music. I also spent a lot of time listening to country artists like Lee Anne Womack ('I Hope You Dance'), a Glen Campbell album of covers including the Tom Petty cover 'Walls' and I also enjoy listening to UK country acts such as The Shires. Recently I have been getting into new US country acts like Lainey Wilson, Jelly Roll, Jordan Davis and Luke Combs. I have even enjoyed UK act Sam Fender and have some of his songs on repeat that I love. I have since written one more song which I may add to the album, it's an upbeat number.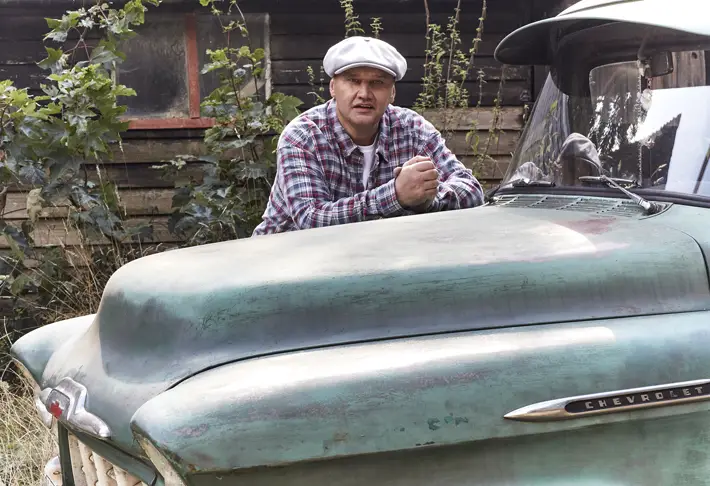 What countries would you like to tour? Are there any standout venues you'd like to play in?
I'd like to tour the U.S and of course the UK. In the past I played around the UK supporting Katie Melua, playing some large venues to around 5000-10000 people per night. I'd love to be able to tour with my own band and play the Shepherd's Bush Empire or the Barrowloads in Glasgow, this achievement in itself would be amazing!
If you could pick one track for our readers to listen to in order to get a taste of your music, what would you pick, and why?
I think 'Hold Your Hands Out to Me', the current single, is a good entry point. It is a song I am really proud of, it has nostalgia, emotion, great strings, a soaring instrumental and meaningful lyric.
What ambitions do you have for the band/your career?
To keep writing more albums, with inspired songs that connect with people and with this fill sizeable venues throughout the world. I want to establish myself as a credible Scottish singer songwriter and importantly I want to keep being creative and loving this.
Finally, as you leave the stage, what are your parting words?
Thanks for having me, it's been a privilege!
For more info visit: alexmcewan.com