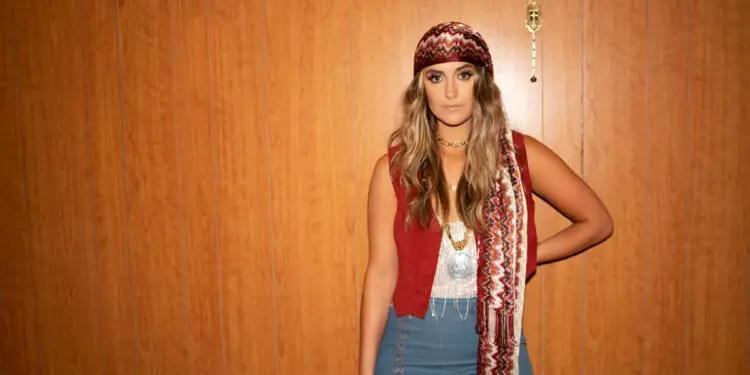 Fresh take on country from Louisiana – here's Lainey Wilson…
What's the title of your latest release, and what does it mean to you?
My latest release is a song called 'Neon Diamonds'. It was actually the instant grat track with the pre-order for my upcoming album Sayin' What I'm Thinkin', set for release on 19th February. If there's a song for the girls on the record, this is it. It's really just about going out, having a good time, not thinking about forever, and enjoying the moment. As for the upcoming album, it's my first full record as a signed artist. This is a big milestone for me and I'm very proud of it. I've dreamed about this for a long time – not just to put out a record, but to have a team of people who help me do it.
What was the hardest part about putting this release together, and why?
The hardest part of preparing for the upcoming album release was definitely picking the songs. I write a lot, and we only got to record 12 songs this go around. We narrowed the songs we liked and wanted to cut down to about 50 songs. From there, we just listened to the songs over and over again, trying to figure out exactly what I wanted to say and convey with my first full length record as a signed artist. We finally decided the title track of the album 'Sayin' What I'm Thinkin'' was non-negotiable. That song had to be on there. Once we made that decision, we chose the other 11 tracks around that theme. I would ask myself "is this sayin' what I'm thinkin'? If it wasn't, it didn't make the record.
Who produced the release – what did they bring to it?
Jay Joyce produced the record and there's no question he brought these songs to life. Before I met Jay, he was my bucket list producer; the guy I always dreamed of working with. One of my co-writers, Frank Romano who I wrote 'LA' with, happened to be friends with Jay, introduced us, and the rest is history. Jay's a GRAMMY award-winning producer and has produced acts from Eric Church to Miranda Lambert to Cage the Elephant. He's incredible. I refer to him as a mad scientist because the things he does when producing a record are so out of the box, unconventional, and brilliant.
What do you want the listener to take away from listening to your music?
I hope the listeners feel empowered and at peace knowing they don't have to take life so seriously. Through my music, I share a few lessons I've learned and wisdom I've picked up along the way. I'm hoping that sharing these things will help other folk either not make the same mistakes I have, or if they do/have made the same mistakes, it's okay. My music is here to let you know you're not alone and it's going to be okay.
How does a track normally come together? Can you tell us something about the process?
As far as writing the song goes, I like to come into a writing session with a good, clever hook. Usually, the hook ends up being the title. And then we'll write the rest of the song around that. When we get into actually recording a track, there's a lot of pre-production beforehand. We talk about the vision and what instrumentation we think we need to bring it to life. But even then, it's kind of trial and error. You try everything: changing guitars, altering guitar licks, adjusting melodies, until you find that right "thing". You do it and do it and do it until it sounds like it's supposed to sound. You can't really explain "it" a lot of times, but you know when you hear it. Once you find "it", you go back and do it again. Just to make sure.
What band/artists have influenced you the most since you started this project, and why?
I'd say I've technically been writing for this album my entire life, so I think my childhood influences (Dolly Parton, Tim McGraw, Bob Seger, etc.) have influenced the project just by influencing me in general. More recent influences would be Eric Church, Brothers Osborne, and Chris Stapleton.
What countries would you like to tour? Are there any standout venues you'd like to play in?
I'd love to tour Australia, Canada, Scotland… really anywhere I've got fans that want to see me play. I love to travel and see new places, but at the end of the day I'm there for the fans. As far as venues go, I want to play all of them. I have always been excited to play Red Rocks Amphitheatre in Colorado (US) at some point, and if I'm allowed to dream big here, the O2 in London as well.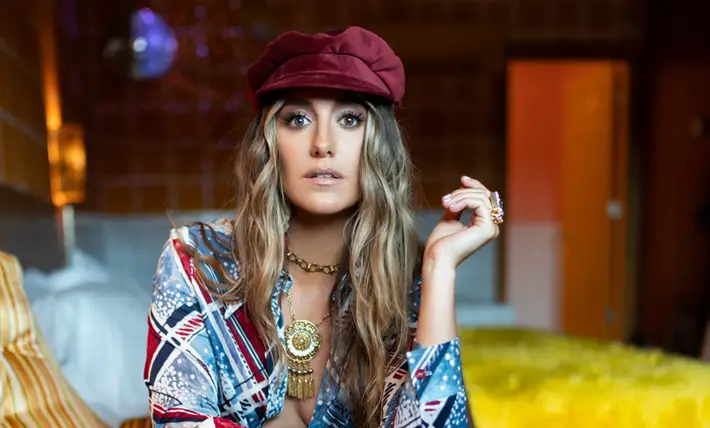 If you could pick one track for our readers to listen to in order to get a taste of your music, what would you pick, and why?
That's hard! I'd probably say 'Things A Man Oughta Know' because it's what I stand for and you'll hear the values from that song pop up in a lot of my other songs. Sonically, I'd say 'Pipe', which you'll be able to hear on my new record.
What ambitions do you have for the band/your career?
I want to travel the world playing music, making people smile, having a good time and hopefully make a difference just by singing my truth. It's amazing how three minutes can make you feel something, and the healing it can bring. I know because there's been moments where that's happened to me. I'm also looking forward to being able to travel on a tour bus so I can sleep more in between gigs. Let's see… what else… I'd love to collaborate with other artists, both within the country genre and outside of it, and hopefully influence more people to love country music the way I do.
Finally, as you leave the stage, what are your parting words?
I came here for a great show. And I got what I came for. I hope y'all enjoyed yourselves as much as I did. Y'all are beautiful Thank you. I love you! See y'all next time.
For more info visit: facebook.com/laineywilsonmusic