The Most Dangerous Game (1932) – Film Review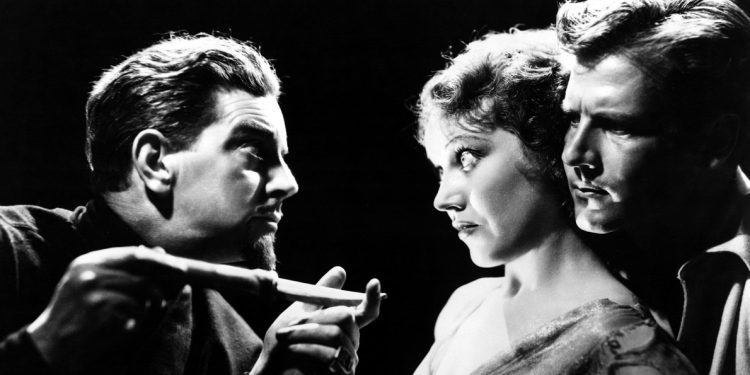 Director: Irving Pichel, Ernest B. Schroedsack
Cast: Joel McCrea, Fay Wray, Leslie Banks
Certificate: 12
By Sarah Morgan
Picture the scene: it's the early 1930s and a group of film-makers, led by Merian C Cooper and Ernest B Schoedsack, have gathered to make a movie starring Fay Wray using a lavish jungle set which is doubling for a remote, inaccessible island.
If you think I'm describing King Kong, you're very much mistaken. Instead, I'm talking about The Most Dangerous Game, which has been dubbed a horror movie but is really more of an action-adventure.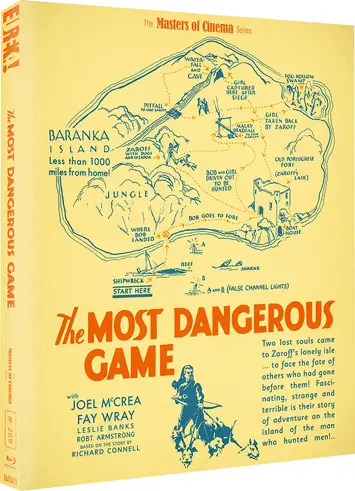 The story begins as big game hunter Bob Rainsford (Joel McCrea) survives a shipwreck in shark-infested waters. He eventually washes up on the shores of a private island owned by the mysterious Count Zaroff (Leslie Banks).
"Barely a moment to draw breath"
Zaroff introduces Rainsford to his two 'guests' – siblings Eve and Martin Trowbridge (Wray and her Kong co-star Robert Armstrong). She tells the newcomer she's worried that their host is up to no good, and her fears are realised when her drunken sibling later turns up dead.
It seems that Zaroff himself is a skilled hunter, but having grown tired of shooting the usual animals has turned his attentions to killing something far more interesting – men. What's more, he keeps the heads of those he's murdered as souvenirs in a grisly trophy room.
Obviously Rainsford and Eve are to be his latest victims, but has the villain bitten off more than he can chew?
The film was shot on the King Kong sets at night, after shooting was over on Cooper and Shoedsack's epic creature feature; clearly some of the expense could be offset by doubling up in this way.
The main focus for the movie's makers would, understandably, be the lavish Kong, which perhaps explains why The Most Dangerous Game appears a little rushed and disjointed in places. There probably wasn't much time to coach the actors either – Banks' over the top performance really needed to be reigned in.
But a lot is packed into the 63-minute running time, so there's barely a moment to draw breath, never mind worry about too much about such things.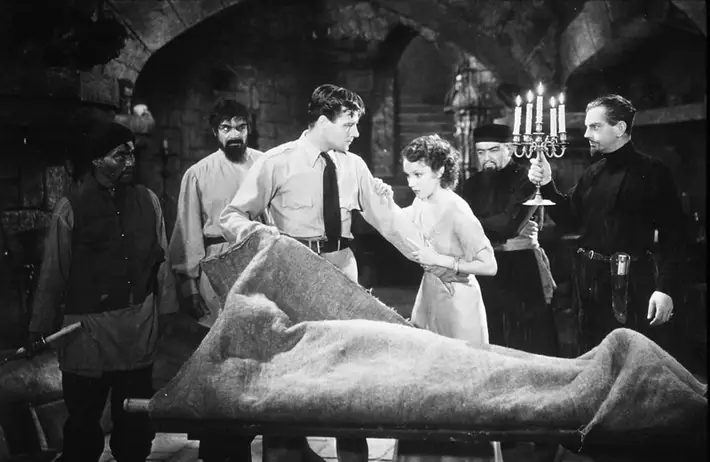 "Much to admire"
Interestingly, Zaroff, a survivor of the Russian Revolution, is depicted here as a Nazi who dresses like one of Oswald Mosley's Blackshirts; Mosley's British Union of Fascists was founded the year the film was released.
As you might expect, Wray makes a fine heroine, and gets to practise the scream she would use to great effect in Kong. McCrea is good too, although he was still honing his trade as an actor before going onto bigger things with Preston Sturges (Sullivan's Travels) and Alfred Hitchcock (Foreign Correspondent) before settling into Western roles.
Although not a monster hit, there's much to admire in the first big-screen version of Richard Connell's oft-filmed short story. It's also unlikely it would be made today – cinema goers probably wouldn't accept a hunter as a hero. Ninety years on, times have – thankfully – changed.
SPECIAL EDITION BLU-RAY CONTAINS:
● Limited Edition O-Card Slipcase (First print-run of 2000 copies only)
● 1080p presentation on Blu-ray from a 2K restored scan
● Optional English SDH
● Brand new audio commentary with author Stephen Jones and author / critic Kim Newman
● Brand new interview with author / critic Kim Newman on the "hunted human" sub-genre
● Brand new interview with film scholar Stephen Thrower
● A collector's booklet featuring a new essay by Craig Ian Mann, illustrated with archival imagery
The Most Dangerous Game is released on Blu-ray by Eureka, £22.99