The Last Metro (1980) – Film Review
Director: François Truffaut
Cast: Catherine Deneuve, Gérard Depardieu, Jean Poiret
Certificate: PG
By Sarah Morgan
The BFI is continuing to release iconic French director François Truffaut's greatest films on Blu-ray.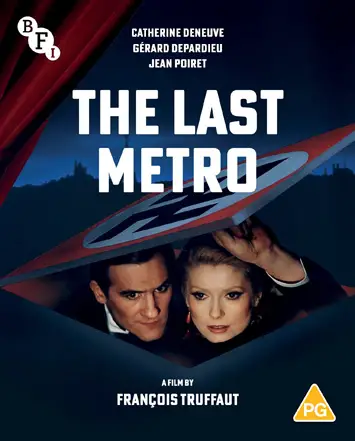 One of the driving forces of the New Wave, he often plumbed his own life and interests for his work; The Last Metro was inspired in part by his uncle and grandfather's involvement with the Resistance during the Second World War.
"Icy cool"
It was also, after 1973's Day for Night, the second in a planned trilogy of movies about the entertainment world. Sadly, the third entry, which would have focused on music hall, never saw the light of day.
Here the action takes place predominantly in the Parisian theatre owned by Lucas Steiner, a Jewish impresario who has supposedly fled France to escape the Nazis, leaving his beloved establishment in the hands of his beautiful actress wife Marion. But what only she knows is that Steiner is actually living in the basement, where he listens to the rehearsals of the resident company's latest production.
Taking the play's male lead is Bernard Granger, a veteran of the Grand Guignol and, secretly, a member of an underground group carrying out clandestine attacks on the German occupying forces. Marion, who largely seems icy cool, nevertheless harbours a burning desire for Bernard.
The play's opening night is a commercial success, but a review by an anti-semite critic damns it as being pro-Jewish; he then sets about ousting Marion from the theatre so he can take it over himself, while Bernard, horrified by the capture of one of his comrades, decides to give up acting to fight for France full-time.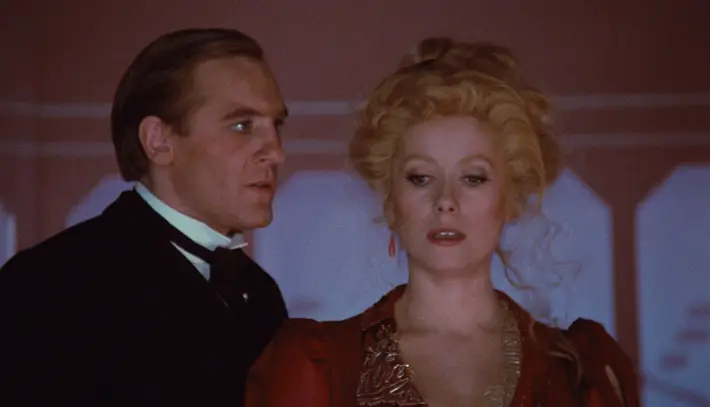 "Entertaining and satisfying"
While many films set during this period focus on action, Truffaut has created a claustrophobic piece in which each character is driven by their own desires while thrown together in extraordinary circumstances.
Playing Bernard and Marion are two of French cinema's greatest stars – Gérard Depardieu (who apparently initially turned down the part and had to be persuaded to reconsider) and Truffaut's former real-life love Catherine Deneuve – and they deliver some of their finest work here. However, it's Jean Poiret who threatens to steal the show as actor-director Jean-Loup. Poiret is such a likeable, charming on-screen presence, I'd have loved to have seen more of his character.
As you might expect from a director of Truffaut's standing, the conclusion is both entertaining and satisfying, tying up any loose endings and delivering hope for the future.
Special features:
• Presented in High Definition
• Audio commentary by Gérard Depardieu and historian Jean-Pierre Azéma, moderated by Serge Toubiana, in French with subtitles. (c2000)
• Audio commentary by Annette Insdorf, academic and author of François Truffaut (2022)
• Deleted scene: Angels of Mercy (1980, 5 mins)
• Original theatrical trailer
• Stills gallery
• Illustrated booklet with a new essay by Pasquale Iannone, an essay on Truffaut by Catherine Wheatley from Sight & Sound, March 2011, reviews from Monthly Film Bulletin and Sight & Sound from 1981, credits and notes on the special features
The Last Metro is released on Blu-ray by the BFI, £19.99