I Never Cry (2020) – Film Review
Director: Piotr Domalewski
Cast: Zofia Stafiej, Kinga Preis, Tomasz Zietek
Certificate: 15
By @Roger Crow
Trying to sort a parent's funeral is bad enough when you're middle aged, have a few quid and the deceased is 100-plus miles away. But imagine being 17, broke and the dead relative is in another country. That's the dilemma facing the poor girl in this gritty, effective drama.
It opens with Ola talking a driving test, white-knuckled and hoping to do enough right things to get through. But for Ola, things soon go pear-shaped. A car pulls out, and then she gets into a fight with the other driver.
Along with her mother, she has a disabled brother to care for at home in Poland, and lives in a place where the world is grey and rainy most of the time.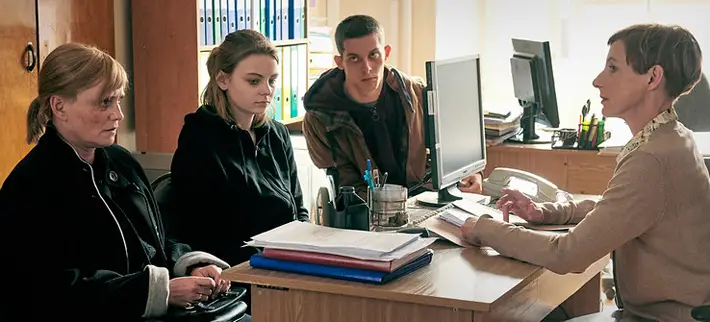 "Sustains the attention"
Her dad promised Ola a car for her 18th birthday, which she thinks will make up for some of the time he's been working on a construction site in Ireland. But when he dies in an on-site accident, and it turns out he was working that shift illegally, Ola has to retrieve the body for the funeral.
The first half hour is tough going, so it's testament to lead actress Zofia Stafiej that she sustains the attention throughout.
Writer-director Piotr Domalewski's movie has won acclaim and numerous awards in his native Poland, and it's not hard to see why.
You can't help but empathise with the rebellious teenager from a small city. Her trip into the unknown proves to be a compelling experience as Ola takes her first steps into a bigger world.
Watching her come to terms with the fact she has no cash to pay for her father's burial is one of those universal things that affects many, but the way in which she pieces together fragments of his life, from where he worked, to who he worked with, and those closest to him is incredibly touching.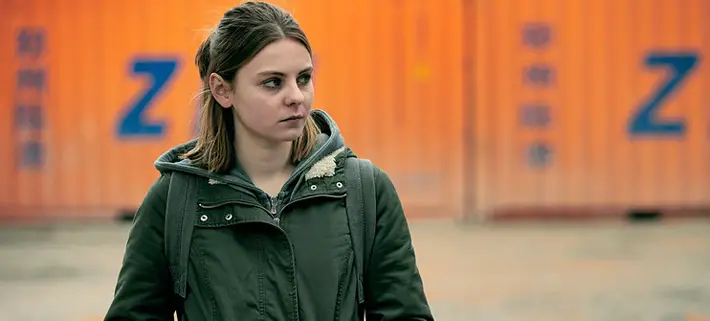 "Incredibly poignant"
It took a while to get into, but once on board with Ola's quest for closure, I Never Cry is impossible to ignore. It's one of those films that gets under the skin, and you're desperate for the young heroine to get some sort of justice as circumstance and obligations chip away at her.
The closing scene with a terrific melodious track by Hania Rani is incredibly poignant; the whole thing is beautifully edited, and through it all, Ms Stafiej commands the movie like a veteran actress twice her age.
There's a chance this will be in the running for Bafta glory, and if there's any justice, she will also land Best Actress.
My default choice of movies may be escapism, but occasionally gritty, all-too-real dramas touch a chord that resonates loudly, and this is definitely one of them.
I Never Cry is in selected cinemas (UK & Ireland) and on digital from 23 July 2021