The Flavour of Green Tea Over Rice (1952) – Film Review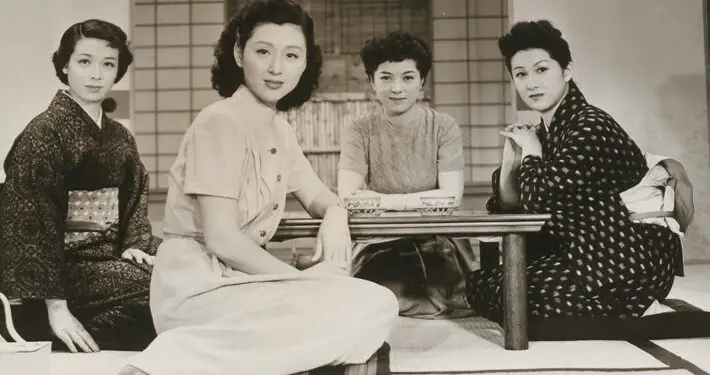 Director: Yasujiro Ozu
Cast: Shin Saburi, Michiyo Kogure, Kôji Tsuruta
Certificate: U
by Sarah Morgan
When it comes to Alfred Hitchcock, most observers would say that his work can be divided into distinct groups.
There's the top echelon, which includes the likes of Vertigo, Psycho, North by Northwest and Rear Window. It's followed by a selection of films that, while still great, lack that certain special something – movies such as To Catch a Thief. The rest tend to be clumped together as also-rans.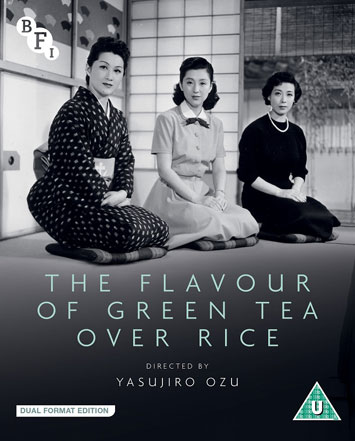 However, fans will tell you there's no such thing as a bad Hitch movie; the same seems to go for Yasujiro Ozu.
"Master"
Along with Akira Kurosawa, Ozu is regarded as a master of Japanese cinema, a hugely influential figure across the globe. If you've never seen any of his work, discovering him will be a real treat, and thanks to the BFI's Japan season, is very easy – his key films are being made available on DVD and to stream via the BFI Player.
The Flavour of Green Tea Over Rice could be regarded as his To Catch a Thief – not among Ozu's greatest movies, but only one notch below. It was made the year before Tokyo Story, which is regarded as his masterpiece, but had a much longer gestation period – he wrote the original screenplay before the Second World War, but put the project on hold for 13 years after military censors tried to persuade him to change aspects of it.
At its heart are two unhappily married people, the middle-class and childless Taeko and Mokichi Satake. Taeko thinks her husband is dull; she spends much of the first two thirds of the film criticising him with her friends and cuckolding him.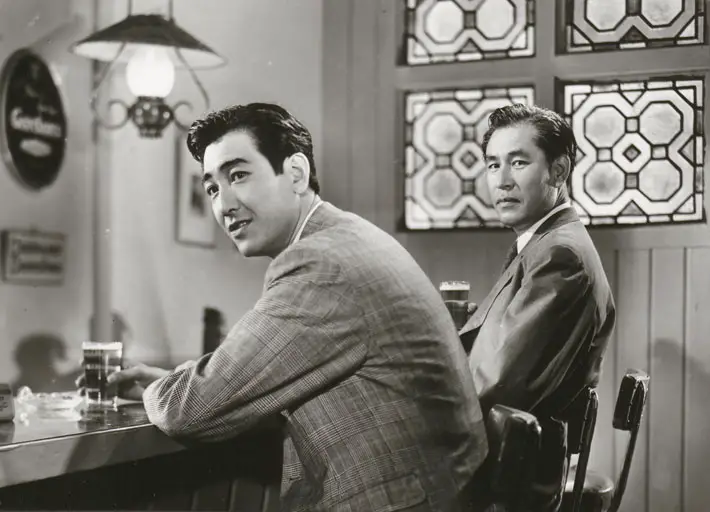 "Hugely touching"
But Mokichi is a quiet man of simple tastes, and he's determined to make his wife understand his point of view, even if it costs him his marriage.
Meanwhile, Taeko's niece looks on at their unhappiness and decides she doesn't want to follow in their footsteps by having an arranged marriage, which causes tension in her relationship with her family.
The ending is, however, hugely touching. Some of its views are perhaps a little outdated, but it's remarkable in its quietness and simplicity, while Ozu's trademark use of close-ups makes the audience feel as if they're sitting in the same rooms as the protagonists and sharing their experiences.
Special features:
Re-mastered at 4K and presented in High Definition for the first time in the UK
Feature-length audio commentary by critic and Asian-cinema expert Tony Rayns
Alternative unrestored audio track
The Mystery of Marriage (1932, 34 mins): educational filmmaker and pioneering female director Mary Field draws peculiar and poignant parallels between the mating rituals of humans, animals and mould in this eccentric, entertaining educational film
The Good Housewife 'In Her Kitchen' (1949, 9 mins): the fourth wall is shattered in this imaginative public information film, filled with good advice for kitchen users – whether they have a refrigerator or not
First pressing only - illustrated booklet with an extended archival essay by Tom Milne, notes on the special features and credits
The Flavour of Green Tea Over Rice is released on Blu-ray by BFI, £19.99