Don't Look Now (1973) – Film Review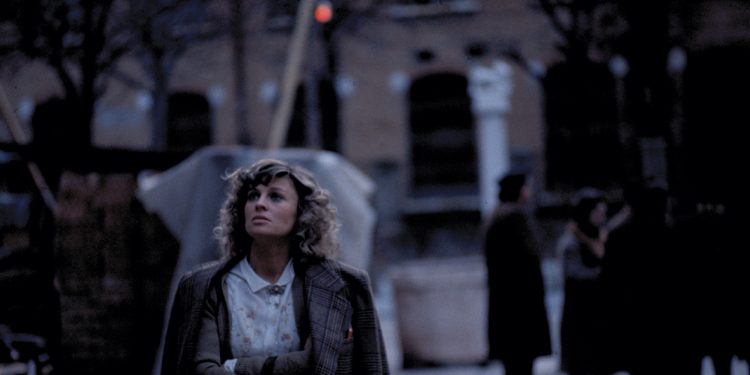 Director: Nicolas Roeg
Cast: Julie Christie, Donald Sutherland, Hilary Mason
Certificate: 15
By Sarah Morgan
We have a long tradition of producing fine horror movies in this country – perhaps because so many of the stories originated here, including Frankenstein and Dracula.
So when you hear that Don't Look Now is regarded as the greatest British film in the genre, you have to sit up and take notice.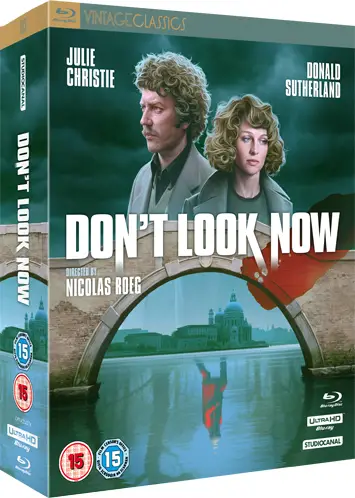 Okay, so one of its stars, Donald Sutherland, is Canadian, but as he spent most of the 1960s living and working in the UK before his career really took off (his eldest children, twins Rachel and Kiefer were born here), he could be regarded as an honorary Briton anyway.
"Unsettling experiences"
Sutherland and co-star Julie Christie play John and Laura Baxter, a couple grieving the tragic drowning of their young daughter Christine. Having left their son at boarding school in England, they've decamped to Venice, where historical architecture expert John has accepted a commission to restore a crumbling church.
But while there, the couple have a number of unsettling experiences involving murder, premonitions and visions.
Allan Scott and Chris Bryant's superb screenplay is an expanded version of a short story by Daphne du Maurier, wonderfully directed by Nicolas Roeg, who was on something of a roll at the time. Originally a cinematographer, he had made his directorial debut alongside Donald Cammell on cult hit Performance before going it alone with Walkabout. Don't Look Now came next, followed by The Man Who Fell to Earth.
In what became something of a trademark, Don't Look Now plays with time and memory, cutting quickly between thought and reality, adding to the otherworldly theme of some aspects of the story.
It's a technique that crops up within the now legendary love scene in the middle of the film, where the grief-stricken couple find solace and release after the most difficult time in their lives. Roeg painstakingly choreographed what eventually appeared on screen, a sequence Sutherland claims was not in the slightest erotic – not that it was meant to be; it's a genuine depiction of love, emotion and the bond between two people.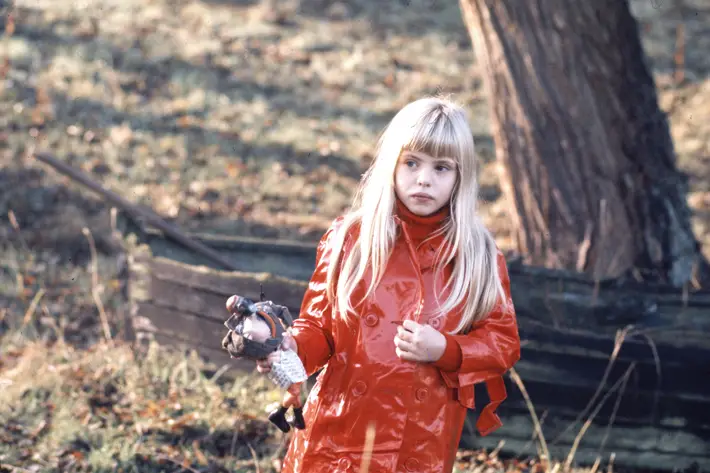 "A brilliant film"
Whether you agree that Don't Look Now is the best horror film (there are those who suggest it shouldn't reside in the genre, although it's difficult to see where else it would fit – although perhaps that's all part of its uniqueness) made on these shores or not, it's surely inescapable that it's a brilliant film made by people at the top of their game, one that thoroughly deserves to be regarded as a classic. You're sure never to see diminutive figures in scarlet anoraks in quite the same way again either…
The StudioCanal Vintage Classics Blu-ray features a restored version which looks fantastic – the bleakness of Venice's winter streets, bleached of colour except for a pop of red, and absent of tourist hordes, are enough to send shivers down the spine.
There's an insight into the restoration process among the special features, but it's the interviews with those involved in the production, as well as celebrity fans, which will really enthral viewers.
Additional features:
● New Pass the Warning: Reflecting on Nic Roeg's masterpiece: new documentary featuring interviews with David Cronenberg, Danny Boyle, Brad Bird, Andrew Haigh, Stephen Woolley, Peter Bradshaw and more
● New A Kaleidoscope of Meaning: Colour in Don't Look Now
● New 4k restoration featurette
● Audio commentary with Nic Roeg
● Interviews with Donald Sutherland, Pino Donaggio, Allan Scott, Tony Richmond, Danny Boyle
● Don't Look Now: Looking Back
● Behind the Scenes stills gallery
● English SDH
● The 4K Collector's Edition also includes the original Pino Donaggio soundtrack CD, the theatrical poster, art cards, and a booklet with an essay, an original press interview with Nic Roeg and script extracts from the BFI archive
Don't Look Now is released on Blu-ray by Vintage Classics by Studiocanal