Pickpocket (1959) – Film Review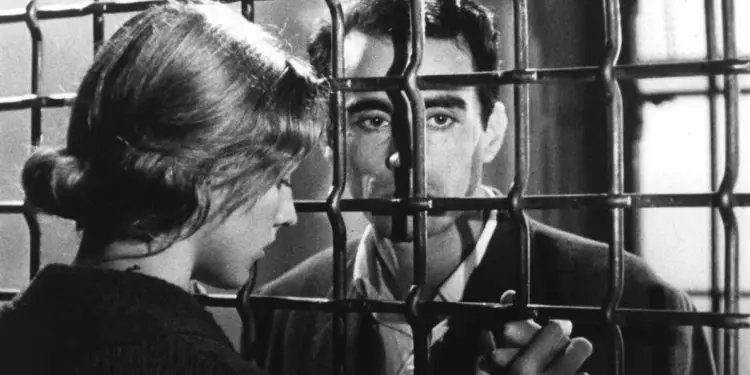 Director: Robert Bresson
Cast: Martin LaSalle, Marika Green, Jean Pélégri
Certificate: PG
By Sarah Margan
Where would cinema be without Robert Bresson?
It would undoubtedly be a far less interesting place. He was a huge influence on the auteurs of the French New Wave, and has also inspired the likes of Michael Haneke, Andrei Tarkovsky, Jim Jarmusch, Monte Hellman, Abel Ferrara and Paul Schrader; the latter pops up in the special features of this Blu-ray release to discuss his admiration for the film and its director.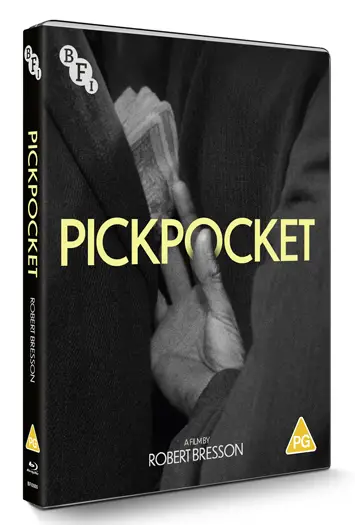 Although they cover very different subject matters, Pickpocket does share some similarities with Taxi Driver, for which Schrader penned the screenplay. Both focus on loners with a skewed view of the world, who narrate their own stories while seemingly oblivious to the feelings of others.
"Desire to make a fast buck"
In Pickpocket, the central character is Michel, who isn't capable of holding down a job – he doesn't appear to want to either. Instead, he hones his skills as a thief, joining forces with a gang that regularly pulls off intricate thefts at a railway station, taking money and personal items while moving through an unsuspecting crowd.
You do, however, wonder at times, how the heists are carried out without anybody noticing, and there are some handy hints for anyone looking to follow Michel's example!
As the police begin to suspect his involvement in crime, Michel leaves the country, spending several years abroad. On his return, he's reunited with Jeanne, a young woman who was his deceased mother's neighbour. She's since had a baby with his only friend, Jacques, but after refusing to marry him, is now alone.
Michel finally gets a job so he can support both her and the child, but eventually, the desire to make a fast buck by stealing becomes too strong, leading to his downfall and a personal realisation that looks set to haunt him.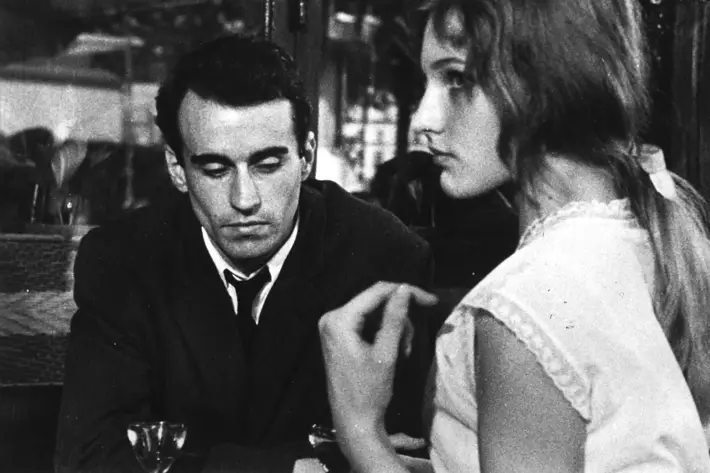 "Exquisite"
Is Pickpocket Bresson's masterpiece, as so many critics and film lovers have stated over the years? It's hard to argue against their assessment. Although very brief – the running time is just 75 minutes – it's a gripping character study that never wastes a second. Bresson's use of the camera is exquisite too, shooting largely on the hoof among real crowds, giving certain scenes a sense of urgency.
The leading man, Martin La Salle, was an amateur actor at the time, and he brings a fresh yet intense quality to the role. Marika Green, then aged just 16 (and, incidentally, the real-life aunt of Eva Green), is impressive as Jeanne, the one person who may be able to make Michel see the error of his ways.
Special features:
● Presented in High Definition
● Robert Bresson Q&A (1971, audio only, 47 mins): the director in conversation with John Russell Taylor, recorded on stage at the NFT during the 15th London Film Festival
● Paul Schrader on Pickpocket (2022, 11 mins): Schrader discusses his relationship with Bresson's film and how it has influenced him
● The Models of Pickpocket (2003, 52 mins): Babette Mangolte's documentary tracks down Pickpocket's performers to discuss their experiences of working with Bresson
● Archive shorts: Thefts From Handbags (1961, 1 min): British television spot warning women to watch out for thieves; Snatch of the Day (1975, 1 min): John Krish's sporty public information film on the tricks of the pickpocketing trade; Four Men in Prison (1950, 41 mins): controversial drama-documentary from the Crown Film Unit using real-life prison situations to address the purpose of incarceration
● Original theatrical trailer
● Reissue trailer (2022)
Pickpocket is released on Blu-ray by the BFI, £19.99