Der Golem (1920) – Film Review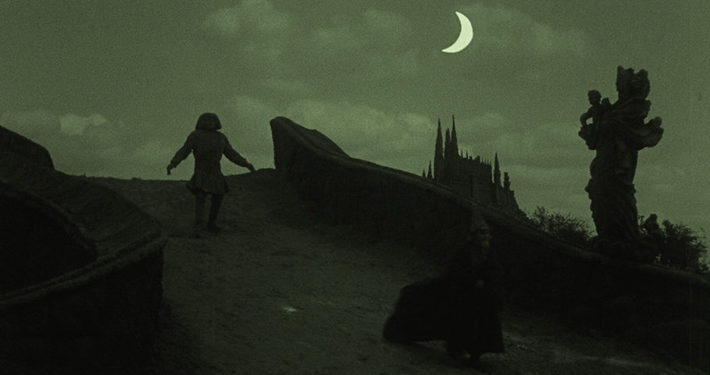 Director: Paul Wegener
Cast: Paul Wegener, Albert Steinruck, Lyda Salmonova
Certificate: PG
by Sarah Morgan
The Golem or, to give it its full title The Golem: How He Came Into the World, is one of the most famous and influential silent movies ever made, and it's easy to see why.
Co-directed by Paul Wegener (who also plays the title role) and Carl Boese, it was originally the final film in a trilogy. Its predecessors, The Golem (1915) and The Golem and the Dancing Girl (1917), are both lost. Rumours surface from time to time that copies have been found, but so far only a few minutes are known for definite to exist.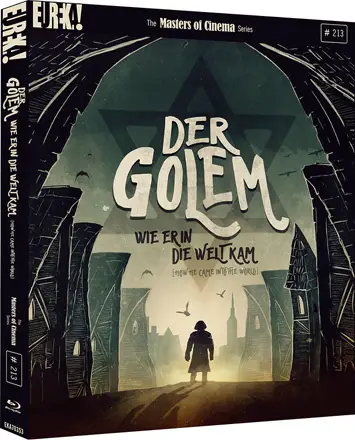 Indeed this take on the legend – which, if it were an entry in the Marvel Cinematic Universe, would be known as an origin story – only relatively recently added more footage to its running time. For years, it was only available in a shorter form but, in 2017, a fully restored version was created, and it's now being released on Blu-ray.
"Destructive rage"
The story takes place in 16th century Prague, where a tyrannical emperor is making the lives of the local Jewish population a misery. As a result, Rabbi Low decides to create a Golem, a mythological figure made from clay and brought to life by a magical amulet placed in the centre of its chest – the only way to stop him is to remove it.
The Golem begins his 'life' as a heroic figure, carrying out numerous good deeds (he even goes shopping, complete with wicker basket, in an unintentionally hilarious scene), but when the Rabbi's assistant tries to use him for his own devious ends, everything goes horribly wrong.
In a destructive rage the creature wreaks havoc, leaving fire and death in his wake and an encounter with local children looks set to end in either tragedy or triumph.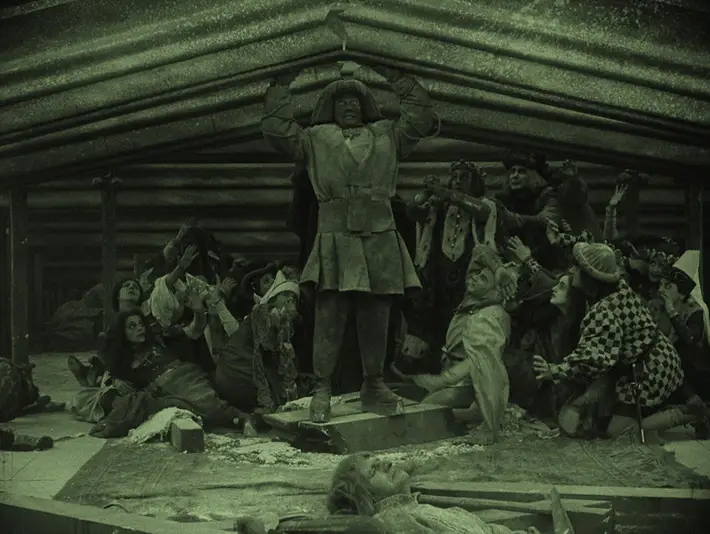 "Pioneering"
Incredibly stylish (there's a scene involving the summoning up of the demon Astaroth that is undeniably creepy), The Golem has obvious parallels with James Whale's great 1931 adaptation of Frankenstein. Lovers of classic horror will enjoy spotting key moments that have inspired film-makers ever since; there is certainly much to learn from this pioneering masterpiece.
Special features include an audio commentary by critic Scott Harrison and video essays by David Cairns and Jon Spira, while the film itself can be viewed with a choice of three different scores.
Limited Edition O-Card Slipcase (First 2000 copies)
Presented in 1080p from a stunning 4K digital restoration of the original film negatives, completed by FWMS in 2017
Original German intertitles with optional English subtitles
Option of three unique scores by composer Stephen Horne; acclaimed electronic music producer Wudec; and musician and film-score composer Admir Shkurtaj
Brand new and exclusive audio commentary by Scott Harrison
Brand new and exclusive video essay by critic David Cairns
Brand new and exclusive video essay by filmmaker Jon Spira (Elstree 1976)
The Golem [60 mins]– The US version of the film, also fully restored, and featuring a score by Cordula Heth
A video piece highlighting the differences between the domestic and export negatives of the film [22 mins]
PLUS: A collector's booklet featuring new writing on the film by Scott Harrison; and reprints of illustrations from the original 1915 novel
Der Golum is released on Blu-ray by Eureka, £17.99